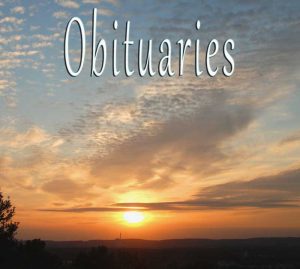 Joseph F Borneman, 77, of Deltona, Florida died on Thursday October 6, 2016.  He was born on November 6,1938 in Philadelphia, Pennsylvania to John A.  and Madeline (Henhoeffer) Borneman and was one of nine children.
Joseph graduated from St. James High School in 1956 and was a veteran of the U.S. Air Force. 
He is survived by his son Mark (Gillian) of Deltona, Florida and his daughter Jennifer (Pat) of Oxford, Pa.  and grandchildren Patrick and Daniel (Ingrid) Carr, Stefanie, Aaron, Ava, Mariah Borneman and Justine Borneman.                     
Joseph was predeceased  in death by his wife Eileen and his son, Danny. 
Mr. Borneman was a member of Assumption BVM Church in West Grove, Pa and Our Lady Of The Lakes Church in Deltona, Florida where he lived for the last three years.  Joseph was a member of the Knights of Columbus and attended mass daily.  He was also devoted to making and donating rosaries.  
Relatives and friend are invited to visit with his family from  9:00 to 10:00 on Saturday morning, October 22, 2016, at Assumption BVM Church, 300 State  Road, West Grove, PA. His Funeral Mass will follow at 10:00.  Interment  will be at St. Malachy Cemetery in Cochranville., PA.
Online condolences may be made by visiting www.griecocares.com
Arrangements  by the Foulk & Grieco Funeral Home, West Grove, PA.