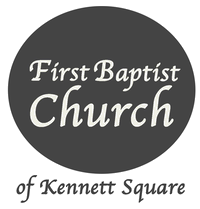 KENNETT SQUARE — First Baptist Church of Kennett Square will transform into an uncharted island – complete with shipwreck — for its annual Vacation Bible School.
"Shipwrecked: Rescued by Jesus" will be held July 23-27 from 6-8:25 p.m. nightly. It is open to children from kindergarten through fifth grade who live in or will be visiting the southern Chester County area.
Kids participate in Bible-learning activities, sing, play teamwork-building games, make and devour treats, and test out Sciency-Fun Gizmos they'll take home. Each day concludes with the Sail Away Sendoff that gets everyone involved in living what they've learned.
Kids who participate in the church's VBS program will join a missions effort to provide families in Haiti with seeds to grow food.
To register, parents can call the church at 610-444-5320, send an e-mail to admin@ksqfbc.com, or go online to www.firstbaptistkennettsquare.com.