School board looks at adding Science, Technology, Engineering, and Mathematics program to district's curriculum
By P.J. D'Annunzio, Staff Writer, KennettTimes.com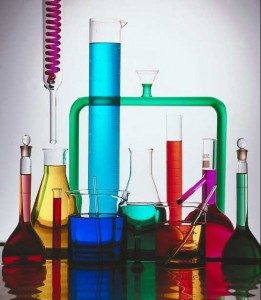 KENNETT SQUARE—In a time when the nation faces a shortage of engineers, doctors, and scientists, the STEM program may prove to be invaluable in fortifying the country's industrial and medical sectors. Seeing the value of this, The Kennett Consolidated School District Board of Education is looking at the possibility of integrating STEM into its schools.
"Our kids take mathematics classes, they have science classes, they have technology classes, and then we have engineering, but what this program will do is take all the current knowledge that the student has achieved over the past several years in school and allow them to integrate it together with problem solving," KCSD Superintendent Dr. Barry Tomasetti said.
"What makes that type of an approach so effective is that it's a comingling of all those different curricular areas, so it really adds a lot of relevance to what the students are learning. One of the things we want to do is let our kids become globally competitive in a field where there are a lot of jobs currently available—most of the jobs for engineers being filled by people from oversees."
The STEM curriculum would be offered in the form of elective classes, for students to take in a supplementary capacity. In order for the district to make these programs available, it must first become STEM certified by having teachers trained in the curriculum.
The board is currently looking at Project Lead the Way—a non-profit organization dedicated to providing STEM training and curriculum to districts—as a would-be source of certification.
"Project Lead the Way was developed by engineers, teachers, and college professors," Tomasetti said. "To get certified you have to be able to offer two foundation courses and two elective courses. Once you get all four of those, students could actually acquire college credit similar to what they do when they take an AP course. Another reason we like Project Lead the Way is because of the teacher training. Teachers usually get trained at Penn State Reading or Rochester Institute of Technology. It's great because we as a school district don't have the expertise to put together a training program like that.
"But there are a lot of specifications," he added, "You have to use their curricula; you have to give their tests. Before we get to the point that we're certified, it could be three or four years."
Some of the STEM classes would include elements of robotics and usage of inventor software to create 3D components and parts of machinery to help students explore aspects of fields like mechanical engineering. "It's not just making something," Tomasetti said, " It's making something based on mathematical formulas to make sure it has the strength to hold up over a period of time."
The program is an ambitious one, however, with the current cuts in educational funding at the state and federal levels, the District will have its work cut out for it in finding adequate ways to fund the project.
"We're trying to get seed money for all of the fixed costs. That could range somewhere around $30,000 a year, after that the costs would go down significantly," Tomasetti said. "The part that's going to be the real trial for our school district is finding money to support another teacher. As we study this, we're taking a look at current staff; whether they have any periods available throughout the day."
All in all, if the District were able to implement the program—which is endorsed by over 50 major universities, including Harvard—it could prove to be a major lure to prospective residents.
"There are few school districts in our area that have a STEM program and I think that would make our district attractive to people who want to move into this area or to some of our students who are attending private schools or charter schools," Tomasetti said.