By Kathleen Brady Shea, Special to KennettTimes.com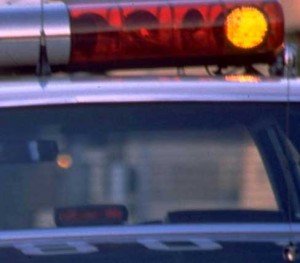 A drunken bike rider, a man threatening an ex-girlfriend, and a loose, drenched dog were among the alleged infractions handled recently by New Garden Township police.
Harry London, 52 of Kennett Square, was taken into custody and charged with public drunkenness on Saturday after police reported being called to the 300 block of Scarlett Road for an intoxicated subject trying to ride a bicycle. Police said London and his bike were transported home.
Seth Frazier, 23, of Kennett Square, was charged with harassment and disorderly conduct following his actions on April 21 in the 8900 block of Gap Newport Pike, police said. Frazier was witnessed screaming vulgarities at an ex-girlfriend and threatening her and her current boyfriend, police said.
Police said another altercation occurred last Friday in the 100 block of Old Limestone Road. Michelle Jacklin, 32, of Wilmington, De., was charged with harassment after injuring another person in a rock-throwing incident allegedly prompted by a property dispute, police said.
Miguel Vazquez, 31 of Kennett Square, was charged with cruelty to animals and failing to confine his dog after police said they responded to the 200 block of Line Road on Saturday. Police said Vazquez's dog had been on a neighboring property, alarming the residents. The dog was located on Vazquez's property without proper shelter and soaked from the rain, police said, adding that the Chester County SPCA was contacted to pick up the dog.
Antonio Zavala, 28 and Roberto Almanza-Aguilera, 24, both of Avondale, and Rafael Cruz, 49 of Kennett Square, face aggravated assault and related charges stemming from a fight in the 8800 block of Gap Newport Pike on Tuesday, police said. The three had been drinking with another individual who made a statement that angered the trio, police said. The men began to strike and kick the victim, causing abrasions and a laceration to the wrist that required stitches, police said. All three defendants were remanded to Chester County Prison after failing to post bail.
Despite some rain this week, a county-wide ban on open burning remains in effect, and New Garden Township Police said they issued three citations for alleged violations.
In other local police reports issued this week, state police said they arrested a Kennett Square man for alleged drunk-driving on Sunday. Police said Michael J. Thompson, 52, of Kabob Lane, was stopped on Hillendale Road, east of Sharp Road, in New Garden Township, at 1:42 a.m.
On April 18, state police said they stopped another Kennett Square resident, on Baltimore Pike, west of Mill Road, in Kennett Township. Police said a traffic stop of Robert J. Bishop, 27, resulted in an arrest for driving under the influence and drug possession.
Contact Kathleen Brady Shea at kbradyshea@gmail.com or follow her on Twitter @brandywinebits.