Kennett youngsters show heart in loser's bracket win over Coatesville
By Dave Conard Sports Editor, KennettTimes.com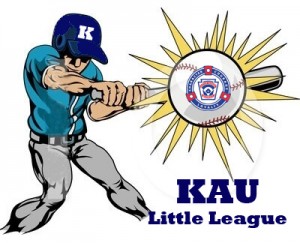 LIONVILLE–It takes a certain kind of mentality to be successful when a team finds themselves battling through the loser's bracket in any double elimination tournament.
On Sunday, the KAU under-10 years old all stars showed their metal as they battled the heat and a very good Coatesville team in the 10-and-under little league district championship tournament being held in Lionville.
Helping lead the way, 10-year old Earl McKenny, who rapped a double, was hit by a pitch and drove in a run on a sacrifice, KAU defeated Coatesville by a count of 9-5.
The win eliminated Coatesville and advanced KAU into the district semi final on Monday night at 6:00pm where they will face Avon Grove, who suffered their first loss of the tourney on Sunday at the hands of Eastside.
The winner from Monday night's battle will advance to the championship game on Tuesday at Lionville, with a berth in the state tournament at stake.
Check back at KennettTimes.com for complete coverage from Monday's game including a photo slide show.