State police cite several for alleged drunken-driving and an assault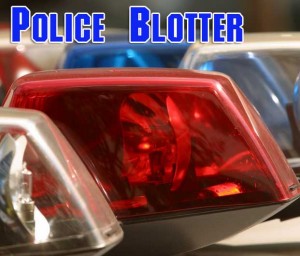 Miguel Vazquez, 31, of Kennett Square, was cited for allowing his dogs to run loose.  Police responded to the 200 block of Line Road on June 28 for a complaint of two aggressive dogs on the caller's property; the dogs are known to run loose, and the owner has been cited in the past for the same offense, New Garden Township police said.
John Dawyot, 20, of Landenberg, was cited for disorderly conduct for throwing a large party that was disturbing to neighbors in the area.  Police received multiple calls for loud music and persons walking on their property on June 16 at 10:45 p.m.  Upon arrival two separate streets were nearly impassable due to the volume of parked cars, New Garden police said.
Aided Arriaga, 20 of Wilmington, De.,  was charged with multiple offenses following an accident she was involved in on June 16 on Broad Run Road.  Arriaga had her four children in the vehicle at the time of the accident and some were not properly restrained in child safety seats.  One received a head injury and another, broken bones.  Arriaga admitted to not having a license and stated she swerved to avoid a groundhog, causing her to strike a tree, New Garden police said.
State police charged the following people with drunken-driving: Steve M. Savell, 51, of Newport, De., who allegedly lost control of his motorcycle at U.S. 1 and Cypress Street in Kennett Township on June 22; Rey Ayllon Castaneda, 26, of Toughkenamon, who crashed his vehicle June 23 on U.S. 1 and McFarlan Road on June 25 in Kennett Township; and Vincent Giampietro, 40, of Wilmington, De.,  who was stopped for erratic driving at Rt. 52 at Pond View Drive in Kennett Township.
Jeffrey M. Roberts, 30, of Kennett Square, faces charges of aggravated indecent assault and related offenses for an alleged June 30 attack against a 25-year-old woman from Oxford at Winding Way and Taylor Lane in East Marlborough Township, state police said.