Impersonating resident's grandson, caller allegedly needed money wired to Peru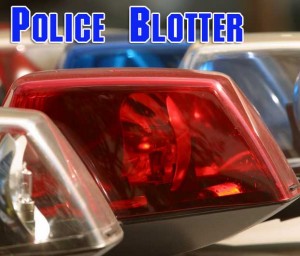 Kennett Square police said a quick-thinking resident of Southview Avenue who became suspicious prevented a likely scammer from stealing money. Police said they hope residents will exercise caution when faced with a similar situation.
Police said the resident received a call on Monday from a person who identified himself as the resident's grandson, who is a student at Temple University. The caller told the resident that he had gone to Peru for a wedding, was involved in an accident, and although he was not hurt, he needed help.  When the resident asked what type of help, the caller requested money for a plane ticket to get home for Thanksgiving.
Skeptical, the resident asked the caller for his mother's maiden name, police said, which prompted the caller to hang up. About an hour later, the resident made contact with the grandson and confirmed the phone call was a common scam attempt, police said.
Residents are warned to be on the alert for scam attempts such as the above and to report suspicious incidents such as this to the police.
In other police news, officers are investigating three recent instances of alleged theft. On Nov. 5, between 7:15 a.m. and 2:45 p.m., a stereo unit and iPod adapter cable were taken from an unlocked vehicle parked in the 100 block of East South Street. Sometime between 5 p.m. on Nov. 5 and 6:55 a.m. on Nov. 6, two unlocked vehicles were entered off Bachelor's Alley, police said, adding that the stolen items included camera equipment, credit cards, a wallet, and a backpack. On Nov. 8 between 5:20 and 5:25 p.m., an iPhone left unattended was stolen from a business in the 200 block of South Washington Street, police said.
A 51-year-old Kennett Square man faces drug offenses following a traffic stop on Nov. 5 at 4:34 p.m. in the 500 block of East State Street. Police said they arrested David Bowers for possession of a controlled substance and drug paraphernalia and learned that he had an outstanding warrant from Parkesburg police.
Police said Leslee Mann, 33, of Kennett Square, was cited on Nov. 6 at 11:22 .m. for letting her dog run loose in the 400 block of Magnolia Street.
On Nov. 9 at 9:05 p.m., Neri Ramirez-Iriarte, 28, of Toughkenamon, was cited for public drunkenness in the 200 block of East South Street, police said.
An Avondale man was arrested by state police from the Avondale barracks on Nov. 19 at 12:56 a.m. after troopers attempted to pull him over for a speeding violation on Rt. 796. Police said Max William Raubfogel, 22, led police on a high-speed chase through Penn Township before a passenger persuaded him to surrender. Officers took him into custody, concluding that Raubfogel was under the influence of alcohol as well as in violation of his probation.