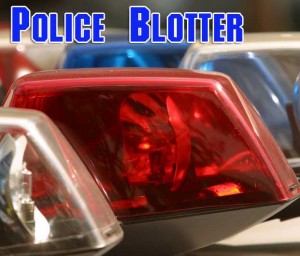 Kennett Square Police investigating belated report of identity theft
New Garden Township Police said they recently took two men into custody after linking them to "gang-related graffiti."
Christopher Guzman-Torres, 20, of Kennett Square, and Manuel Bedolla, 19, of West Grove,  have been charged with criminal mischief and related offenses, police said. They were apprehended Dec. 6 following  several calls for subjects' spray-painting graffiti on buildings in the area of Scarlett Road; upon arrival, officers discovered fresh "gang-related" graffiti, with the suspects nearby, police said.
Dustin Rivera, 21 of Kennett Square, was charged with possession of a controlled substance and related offenses following traffic stop on Dec. 5t in the 1300 block of Newark Road, New Garden police said, adding that officers detected an odor of freshly burnt marijuana in the vehicle, observed loose marijuana in Rivera's lap and rolling papers in the center console.
Manuel Rodriguez-Zavala, 39, of West Grove, has been charged with accidents involving damage to attended vehicles and related offenses for his role as the driver in a hit-and-run accident Sept. 9 in the area of Baltimore Pike and Bancroft Road, New Garden police said.  Police said the victim was able to record the license  of the striking vehicle that rear-ended her and kept going.
Kennett Square Borough Police are investigating an overdue report of  identity theft.
A 48-year-old borough resident contacted police on Nov. 30 to let them know that sometime in 2009, someone used his name and Social Security Number to open a bank credit card, which he did not report at the time, police said.  Recently, the man tried to obtain credit and was advised that there was an outstanding balance on the fraudulent card, now under investigation, police said.