Department urging public to report suspicious activity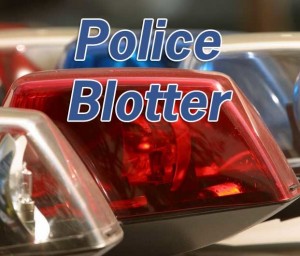 Storm-water grates weighing 200 to 300 pounds are the latest targets of thieves, and New Garden Township Police are seeking the public's help to apprehend the culprits.
Police said several communities have been affected, but no accidents or incidents have occurred from the loss of this critical infrastructure.  Police said since the township controls storm-water management, the only people authorized to work around the storm-water areas are township employees who will be dressed in uniform and operating township vehicles, both with identifiable markings.  Anyone who observes any suspicious activity should call police immediately.
In other recent New Garden Police activity, Rodolfo Villagomez-Rodriguez, 44 of Kennett Square, was charged with drunken-driving following an auto accident on Dec. 21 at West Baltimore Pike and Scarlett Road, police said.  Villagomez-Rodriguez allegedly struck another vehicle at the intersection and attempted to leave the scene; officers detected. an odor of an alcoholic beverage and found six empty beer cans in his vehicle, police said.
Juan Carrillo-Pantoja, 33, of Kennett Square, was cited for public drunkenness following a Dec. 26 call from a business in the 900 block of West Cypress Street.  Upon arrival, officers found Carrillo-Pantoja lying in a grassy area, intoxicated; he was taken into custody without incident, police said.
Oscar Mendez-Cuba, 22 of Oxford, was charged with driving under the influence on Jan. 1 in the area of Gap Newport Pike and Limestone Road, police said.  Officers were dispatched for the report of a subject sleeping in a vehicle, police said.  Upon arrival, they found Mendez-Cuba asleep behind the wheel of the running vehicle at a stop sign, with his foot on the brake, police said, adding that he was taken into custody without incident.
Kennett Square Borough Police are investigating an attempted theft, which was reported in the 100 block of West State Street on Dec. 17 at 11:45 a.m., police said.  A resident told police an unknown subject called with news that the resident had won $1,255,000 and that someone would be coming to deliver the check as long as the resident obtained a GreenDot card with $299 from Wal-Mart to cover the transportation fee, police said.  Police advised the resident that this was a scam and that the resident should tell the subject police had been called.
Borough police are also investigating two reports of theft.  One occurred Dec. 18 between 10:36 a.m.  and 12:00 p.m., when a cell phone and a wallet containing cash, driver's license, several credit cards, and medical cards were stolen from a business located in the 100 block Race Street, police said. The second occurred Dec. 18  between 11:45 and 12:30 p.m. when a  flat screen TV was stolen from a residence located in the 100 block East State Street, police said.
On Dec. 18, police cited Alejandro Munguia-Carcamo, 43, of Kennett Square, for public drunkenness at 4:40 p.m. in the 500 block of Center Street.
A burglary reported Dec. 19 between 12:30 p.m. and 10 p.m. at a residence in the 400 block of East South Street is under investigation, police said, adding that the stolen items included an Xbox, cell phone, several pieces of jewelry, and prescription medication.
Arturo Salinas-Oseguera, 23, of Kennett Square, was taken to Chester County Prison after he failed to appear for a warrant out of the District Attorney's Office following a traffic stop at South Walnut and Birch Streets on Dec. 21 and 8:11 p.m., police said.
State police blamed inexperienced driving for a 21-year-old's crash on U.S. 1 in New Garden Township on Dec. 26 at 1:15 p.m. Police said Cory Bush of Toughkenamon was traveling west on the off-ramp to Newark Road when he lost control of the 2011 Buick Regal on slippery roads and hit a 1998 Nissan Altima parked on the right side of the off-ramp. No injuries or citations occurred, police said.