Police said they also cited a 16-year-old passenger for underage drinking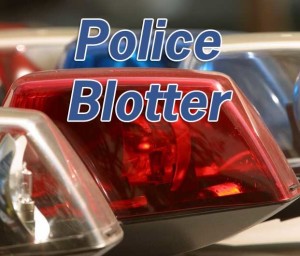 A traffic stop on Jan. 20 led to a drunken-driving arrest, Kennett Square police said.
Police said Jose Moreno-Flores, 27, of Wilmington, was arrested at 8:26 p.m. in the 200 block of East State Street. A 16-year-old male from Kennett Square, who was a passenger in the vehicle, was cited for underage drinking and released to a parent, police said.
Kennett Square police said they arrested Christopher Banks, 31, of Kennett Square,  for allegedly driving under the influence on Jan. 24 at 9:37 p.m. at Taylor and East South Streets.
A resident of the 100 block of West State Street called police on Jan. 24 after she received two phone calls and realized that she was being targeted for a scam. The woman said she was told she had won $300,000 but needed to wire money to claim the prize. Police advised that this is an ongoing scam and people should not send money or give out any personal information.
Kennett Square police are investigating a report of identity theft from a resident in the 200 block of East State Street. Police said the resident reported on Jan. 22 that his Visa credit/debit card had been cloned and used to make fraudulent purchases.
State police from the Avondale barracks arrested a West Chester man after a two-vehicle crash on Jan. 31 at 1:36 a.m. on Kaolin road, south of Chandler Mill Road in Kennett Township. Police said Brett Robert Corday, 28, was driving under the influence in a 2006 Nissan when he struck a rock, crossed the double yellow center line and struck a 2006 Mercury; no injuries were reported.
A traffic stop on U.S. 1, north of Newark Road in New Garden Township, led to two drug arrests, state police said. Randy Alyssa Sloss, 22, of Upper Chichester, and Anthony Pomante, 20, of Aston,  were charged with possession of drug paraphernalia, police said.