Police said 18-year-old driver failed to negotiate curve, hit tree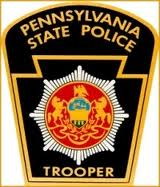 An 18-year-old Wilmington resident died in a one-vehicle accident Sunday morning in Kennett Township, said state police from the Avondale barracks.
Police said Kristen Felkowski, was traveling west on Old Kennett Road, east of Burnt Mill Road, at 6:15 a.m. when she failed to negotiate a curve and her 2005 BMW left the roadway and struck a tree. Felkowski was pronounced dead at the scene, police said. A 16-year-old passenger from Scranton was taken to A.I DuPont Hospital in Delaware with non-life-threatening injuries, police said.
State police said they were assisted at the scene by New Castle County and Hockessin EMS: Longwood, New Castle County and Hockessin fire companies, Pennsylvania and Delaware fire police, New Castle County police and the Chester County Coroner's Office.