Laura Ellsworth This year's Republican primary for Governor has been an unprecedented mess, one that is bad for the commonwealth and the Republican Party of Pennsylvania. Candidates Paul Mango and Scott Wagner have waged a scorched-Earth battle — essentially handing Democratic incumbent Tom Wolf more than enough material to rout either — in a deeply personal and juvenile campaign for governor.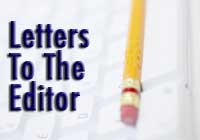 To The Editor: Politics is admittedly a rough game but Rob McCord's TV ad that essentially accuses Tom Wolf of being a racist goes beyond all levels of acceptability.  I join forces with former Governor Ed Rendell, Senator Bob Casey, and other Democratic leaders in condemning this add and urging McCord to withdraw this offensive ad.  When will we Democrats learn to stop shooting ourselves...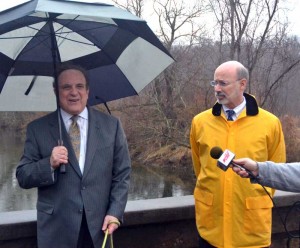 St. Sen. says Chester County needs a friend in Gov.'s office By Mike McGann, Editor, The Times State Sen. Andy Dinniman announced Saturday that he will support Tom Wolf in the Democratic primary for governor. EAST BRADFORD — While there are four Democratic candidates for governor, Chester County's top elected Democrat made his choice plain Saturday, with state Sen. Andy Dinniman announcing...