Board gave its debriefing of summer activities and addressed plans for the immediate future of the district on Monday night
By P.J. D'Annunzio, Staff Writer, KennettTimes.com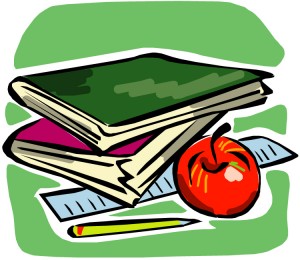 KENNETT SQUARE — The Kennett Consolidated School District school board reconvened for the first time since July to set the tone for the new school year and also discuss progress made over the summer break.
"We had a relatively smooth opening considering all we had to do this year with the opening of Bancroft Elementary and the Kindergarten center and also with all the transitioning we had to do with our elementary enrollments," KCSD Superintendent Dr. Barry Tomasetti said, "You walk around school, the teachers are teaching and the students are learning: that's what we're all about."
With the opening of Bancroft, the district has seen an increase in elementary enrollment—approximately 95 students— many of whom have returned from Avon Grove Charter to KCSD. This is a significant recovery for KCSD as each student living in the district while attending charter school creates a deficit of about $10,000.
"We're very thankful to those parents for trusting us with their children and we're going to do our very best with them," Tomasetti said.
After the Superintendent's report the floor was opened up for public comments.
Linda Magana, a representative of The Garage community youth center, took to the podium to address the board.
"I want to highlight one of the major ways we can serve the high school students that we have in Kennett," Magana said. "One of the abilities we possess is the ability to assist students who have parents that might not be prepared to help them in the college search process. What we're able to do is take students on college visits, for example, this past July we went to New York City with a group of high school girls to see Columbia University…generally speaking this is not a school they would have been able to see without this trip that we were able to raise funds for."
Magana also detailed the other services that the Garage offers students interested in college, such as SAT tutoring and assistance with the college application process including helping applicants write their essays.
"One of our big focuses this year is financial literacy," Magana continued, "About how students can navigate the college financial aid process, which scholarships they can apply for, how they budget, and how they can take out loans."
The board was enthusiastic about the prospect of collaboration with The Garage to facilitate students' entrance into higher education. Communication between KCSD and The Garage is expected to continue in the coming weeks.
Finally, a facilities report was delivered to the board by Facilities and Maintenance Director Dominic Perigo.
Among the most noteworthy repairs to district facilities was the replacement of the dilapidated roof atop Kennett High's Indistrial Arts building, which houses the main server room for the entire district. The new roof ensures that the servers are adequately protected from the elements and will continue and that the systems of this critical network will continue to function efficiently.