Corbin, Hennessey, Walker earn group's nod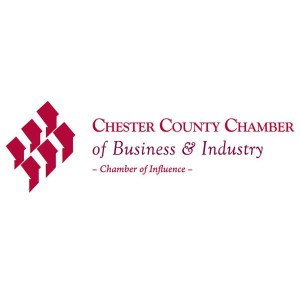 The Chester County Chamber of Business and Industry this week announced its endorsement of three Chester County State Legislative candidates: incumbents Becky Corbin of the 157th District and Tim Hennessey of the 26th District as well as Cuyler Walker, who is seeking to replace State Rep. Chris Ross, who is not seeking reelection in the 158th District.
All three are Republicans.
Corbin was a unanimous pick for the 155th Legislative District in the Pennsylvania House of Representatives seat by the CCCBI's Board of Directors, after a thorough review process, interviews with candidates and/or research on business issues and positions of the various candidates.
"Rep. Becky Corbin's belief in what we do here at the Chamber is what made her an easy choice for us. We want and need people who share our vision moving forward," said CCCBI President & CEO Guy Ciarrocchi.
"No other organization has worked harder than the CCCBI to empower entrepreneurs, promote innovation in education, and improve our transportation infrastructure in Chester County. I am truly honored to receive the Chamber's endorsement, and I look forward to continuing our joint efforts to strengthen Pennsylvania's economy", said Corbin.
Corbin faces Democratic candidate Jim Burns from Spring City, where he serves as a Borough Council Member,  in the November election.
The 155th includes the following areas: Caln Township, Downingtown, East Brandywine Township, East Caln Township, South Coventry Township, Upper Uwchlan Township, Uwchlan Township, West Brandywine Township, West Pikeland Township, and West Vincent Township.
The CCCBI also backed Hennessey for the 26th District seat.
"Rep. Hennessey is a lifelong resident of Chester County, someone who knows what has worked in the past and what we need to do in order to succeed in the years to come,"  Ciarrocchi said.
Hennessey currently has no Democratic opponent.
The seat, which Hennessey currently holds, includes parts of: Coatesville, East Coventry Township, East Nantmeal Township, East Vincent Township, Elverson, Honey Brook, Honey Brook Township, North Coventry Township, Spring City, Valley Township, Wallace Township, Warwick Township, West Caln Township and West Nantmeal Township
The CCCBI also announced it would back Walker, currently chair of the East Marlborough Board of Supervisors in the 158th District.
"Choosing Cuyler was simple," said Guy Ciarrocchi, President and CEO of the Chester County Chamber of Business and Industry. "He is the only candidate running for State Representative in the 158th District who has experience owning and managing a business and creating jobs, and he is committed to the business friendly policies that we champion here at the Chamber and in the business community."
"I'm honored to receive the endorsement of the Chester County Chamber of Business and Industry.  The Chamber serves a critical role in our economy as an advocate for policies that enable local businesses to thrive and expand job opportunities.  I look forward to working alongside them to bring more jobs to our community," says Walker.
Walker faces Democrat Susan Rzucidlo from New Garden in the fall election.
The 158th includes the townships of East Bradford, West Bradford, Newlin, West Marlborough, East Marlborough, New Garden, London Britain, parts of West Goshen and the Borough of Avondale.