Here's my list for making a week away with one bag work
By Kelly Hockenberry, Columnist, The Times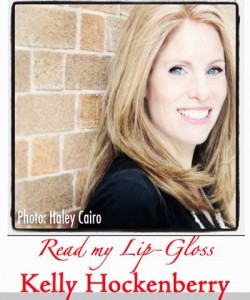 I've written about my ability to pack for a week of vacation in a carry-on bag (incredulous, right?) in previous articles.  My family is gearing up for a cross-country flight to California and I could not be more excited!  My husband is adamant that each of us will be fitting a suitcase in the overhead compartment so as to waive the hassle of checking and waiting for luggage in a crowded terminal.
I agree with him (it does happen occasionally!).  And, I have become somewhat of an expert when it comes to packing.  First, I pick a shoe color: black or brown.  My entire wardrobe centers on that selection.  For this trip, I have a pair of sandals, flip-flops and a wedge espadrille.  That's it.  We are renting a house and will have the luxury of a washer and dryer, so I will throw in a few pairs of solid color shorts, a handful of summer dresses and some basic t-shirts.  I do not leave home without a jewelry roll of brightly colored necklaces to liven up any outfit.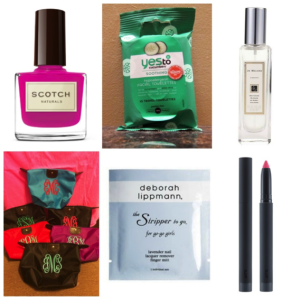 As for my make-up bag, I have included a picture of a smattering of choices for this excursion:
• I always bring a bottle of nail polish (that I seal in a Ziploc bag to avoid accidents)…in this case, Scotch Naturals in Paisley Martini!  I simply cannot have a chipped nail when Hollywood is watching.
Alongside the polish are a few packs of Deborah Lippman remover pads in case I make a mistake.
• I love to wear perfume but don't want to risk having my favorite bottle confiscated by security for being above the allotted ounce restrictions, so I usually take my Jo Malone samples that I gather every time I go to Nordstrom in the King of Prussia Mall!
• I am dying over the cuteness of these mini-Longchamp-esque cosmetic cases available at the SouthernGoldCo on Etsy!  Hello???  They have a monogram!  SOLD.
• Last but not least, JCrew is collaborating with Bite Beauty beginning July 28th on a trio of lip-crayons in A-MAZING summer shades.  I will probably be forced to buy all three…but this soft hue of petal pink called "Sofie" will be in the bag, for sure!
Happy Vacation!