Also: Star Party, Yellow Springs Art Show and much more
By Denny Dyroff, Staff Writer, The Times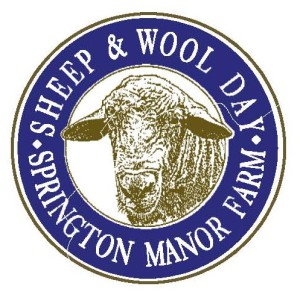 One of annual events that celebrate the arrival of the new season has grown into a spring tradition in Chester County — "Sheep and Wool Day" at Springton Manor Farm (860 Springton Road, Glenmoore, 610-942-2450, www.chesco.org/ccparks).
This year's "Sheep and Wool Day" is a free family event that will be held on April 25 from 11 a.m.-3 p.m. Visitors will be able to observe demonstrations of sheep shearing along with weaving and spinning demonstrations.
The well-attended annual event will also feature a crafts area with family games, a 3-D cow, wagon rides, farm displays, face painting, a corn crib, artisan displays, kids' crafts and period games and more than 20 food and craft vendors.
The Pennsylvania Farm Bureau's Mobile Agriculture Education Science Lab will offer hands-on learning about food, farming and other agriculture-related products. Visitors can also check out the young animals in Springton Manor Farm's Great Barn and tour the Agricultural Museum to learn about seasonal tools used on Chester County farms from the 1700s to the 1900s.
The Chester County Master Gardeners will hold a plant sale with vegetables, herbs and native plants, and the Chester County Food Bank will showcase their partnership with Springton Manor with its onsite Outdoor Classroom.
Throughout the day, Ridley Creek State Park's Colonial Pennsylvania Plantation will demonstrate a variety of 18th-century toys and games and discuss their significance in a colonial child's development. It will also present "What We Eat" — a program that investigates the origins of our favorite foods and compares how they were made historically to how they are made today.
There will also be displays and demonstrations presented by Penn State Extension, 4-H Clubs, the Chester County Food Bank and Safe Kids Coalition will also provide various displays and demonstrations. Live entertainment will be provided by the Folkie Dolkies Band and juggler Randy Lyons.
The Hubble Space Telescope celebrates its 25th anniversary on April 24 and that should inspire people to look at the sky on clear spring nights. This magnificent instrument helped to determine the age of the universe and has proved the existence of black holes.
A good way to celebrate Hubble's achievements by looking in the sky will be to attend the special event Saturday night at Marsh Creek State Park.
On April 25, the Chesmont Astronomical Society will host a "Star Party" at Marsh Creek State Park (Park Road, Eagle, 610-469-8646, http://www.chesmontastro.org). The public is welcome and the event, which offers activities for the entire family, is free.
Participants will meet in the park's lower parking lot around 7 p.m. and the party will run from 7:30-11 p.m. Those attending will be able to view the nighttime sky using society members' telescopes and live view star cameras.
There will also be parties at the same site on June 27, July 25, August 22, September 19 and October 24. The Marsh Creek parties are held near the first lunar quarter and focus on observing the moon, the planets and bright deep sky objects.
The Chesmont Astronomical Society will also have similar "Star Party" events at French Creek State Park in Elverson on May 9, June 6, July 11, September 5 and October 3. Marsh Creek Star Parties end at 11 p.m. while French Creek Star Parties end after midnight.
Because these events need a clear, dark sky to be successful, they are dependent on the weather. Therefore, it is recommended to check the society's website (www.chesmontastro.org) after 5 p.m. for last minute schedule changes.
Back in 1973, the Yellow Springs Art Show began as a free event featuring a variety of artists displaying their work on clotheslines. It has changed a whole lot since then and has become one of the largest and most prestigious annual art shows in the Delaware Valley. The art show, which is still free and open to the public, is celebrating its 42nd anniversary this year.
The popular annual event, which now features over 175 participating artists, will run from April 25 through May 10 in Historic Yellow Springs Lincoln Building (Art School Road, Chester Springs, 610-827-7414 or www.yellowsprings.org). Show hours are from 10 a.m.-4 p.m. daily.
The 2015 show will have on display over 3,000 pieces of fine art in a wide range of media and styles – oils, watercolors, bronze sculptures, pastels, landscapes, still life, seascapes and abstracts.
The show also features a special "Opening Gala" from 6-9 p.m. on April 24 with tickets priced at $75 for non-members and $45 for Historic Yellow Springs members.  There will also be a special wine and cheese happy hour Friday, May 3th from 5 to 8 p.m. with a $5 donation.
All proceeds benefit arts education, environmental protection and historic preservation of the 300-year-old village of Historic Yellow Springs.
It's being said that "sitting is the new smoking" and that everyone should be walking more often.
On April 26, walking can also be a good thing for the animals of the Chester County SPCA. That's because Sunday is the day for the Chester County SPCA's 28th Annual Walk for Paws at Hibernia Park (Park Road, Wagontown , 610-692-6113, www.ccspca.org).
The Walk for Paws is one of the Chester County SPCA's most important fund-raising events. All proceeds benefit animals, programs and services at the Chester County SPCA. Because fund-raising is the goal, the organizers encourage everyone to gather pledges and win prizes.
This year's Walk for Paws combines the traditional walk with festival fun for everyone in the family. Festival events include getting a commemorative pet photo at the "Pooch Smooch" booth and introductions to the SPCA's adoptable animals. Activities geared for youngsters include face painting, kids' games and live entertainment.
A 5k Run has been added to this year's Walk for Paws event, which will also include the traditional mile-long walk and family-friendly outdoor festival. Participants can also register in person on the day of the event. Registration for the 5k run opens at 7 a.m. and the race begins at 8 a.m. Registration for the mile-long walk and festival opens at 9 a.m. and walkers depart at 10 a.m.
Video link for "Walk for Paws" — https://youtu.be/HDQcs7nwmUA.
Registration fee for the walk is $25 for adults, $10 for children (ages 6-17) and $30 for runners.
Now that spring has arrived, it's time for antiques shows to make their presence felt on event calendars. This weekend, it's time for the Chester County Historical Society's Antiques Show.
The Chester County Historical Society's Antiques Show is celebrating its 33rd anniversary now through April 26 at the Phelps School (583 Sugartown Road, Malvern, 610-692-4800, www.chestercohistorical.org)
The well-attended event will feature approximately 50 dealers offering a wide array of top quality antiques. Categories include silver, jewelry, needlework, 18th and 19th Century American and Continental furniture, rugs, paintings, porcelain, glass and other decorative arts.
There will be a special preview party on April 24 from 6-9 p.m. with cocktails, hors d'oeuvres and a light buffet. Tickets for the party are $130 per person.
Other highlights are a pair of lectures on April 25 — "Good, Better, Best — An examination of 18th-century side chairs, candle stands and wing chairs" by Skip Chalfant at 1 p.m. and "Heavy Metal…an Old Story — Its uses in 18th-century Chester County and Today" by Tim Coldren at 3 p.m.
Tickets for the show are $15 and include admission, parking and show catalog.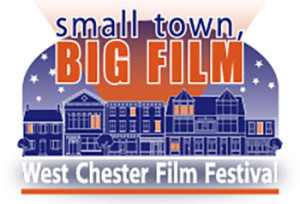 Movie fans who are seeking something different from the weekly offerings at the local cinema multiplex can find what they're looking for at this weekend's 11th Annual West Chester Film Festival (484-639-9237, www.westchesterfilmfestival.com).
The highly-respected film festival will run from April 24-26 at a variety of locations around downtown West Chester. Tickets are $8 per two-hour block of films. There is also a "Festival Pass" for $50 which lets you into as many film blocks as you can handle.
The mission of the West Chester Film Festival is "to entertain, enlighten and educate the public through the presentation of global independent and innovative short film and interactive workshops by hosting an annual International Short Film Festival." The organizers' short term goal is to present a self-sustaining annual film festival.
The festival will feature works in a variety of film genres, including comedy, documentary, experimental/art, animation and drama. Entries have been submitted from all over the world, including works by filmmakers from Europe, Australia, Canada and the United States.
The 2015 edition of the festival will present approximately 100 independent short films – all of which are 30 minutes or less in length. The three-day event will include film screenings, interactive workshops and social events.
The event will be screening short films and hosting festival events at seven venues in downtown West Chester — Pietro's Prime, 125 West Market Street; Iron Hill Brewery and Restaurant, 3 West Gay Street; Fennario, 111 North Church Street; Chester County Historical Society, 225 North High Street; The Farmers and Mechanics Building, 2 West Market Street; Walnut Street Labs, 23 North Walnut Street; and Boxcar Brewpub, 142 East Market Street.
In addition to just viewing films, those attending the festival will be able to get the inside story behind the films by talking with the filmmakers. The festival will present lectures and workshops by industry professionals along with the annual "Filmmakers Meet and Greet" on April 25 at 5:30 p.m. at Pietro's Prime.
There will be an event this weekend in Philadelphia that is fun to attend but a pain to pronounce — unless you're Swedish.
On April 25, the American Swedish Historical Museum (1900 Pattison Avenue, Philadelphia, 215-389-1776, www.americanswedish.org) celebrates Valborgsmässoafton.
The arrival of spring is celebrated on the night of April 30 in every town and village throughout Sweden. The celebrations always include a prominent person making a speech hailing the spring, a male choir singing traditional hymns to the spring, and a huge bonfire.
The event is known as Valborgsmässoafton (Eve of Walpurgis Mass), since May 1 is the day of Valborg (Walpurgis).
Walpurgis bonfires are part of a Swedish tradition dating back to the early 18th century. At Walpurgis, farm animals were let out to graze and bonfires ignited to scare away predators.
Choral singing is a popular pastime in Sweden, and on Walpurgis Eve virtually every choir in the country is busy. Singing traditional 19th-century songs of spring is widespread throughout the country.
Visitors to the American Swedish Historical Museum will be able to join in welcoming spring in typical Swedish fashion with a lively bonfire and a performance by the Swedish Museum Singers. Traditional fare of hotdogs, drinks and dessert will be served.
The "Valborg: Bonfire and Concert," will run from 7-9:30 p.m. Admission is $15 for adults and $8 for children under 12.
The Ardensingers and Gilbert & Sullivan are a natural match — and they have history to prove it. The Ardensingers have been presenting the works of Gilbert & Sullivan continuously since 1948 at their historic Gild Hall (2126 The Highway, Arden, Delaware, 484-319-2350, www.ardensingers.com).
On April 24-26 and again from May 1 and 2, the Ardensingers are performing Gilbert & Sullivan's "The Sorcerer." It is a two-act comic opera from 1877 with music by Sir Arthur Sullivan and libretto by Sir William Schwenck Gilbert. The piece was one of the pair's many collaborations.
In the opera, Alexis, son of Sir Marmaduke Pointdextre, has lectured in many venues that true love should break down all artificial barriers, such as rank, wealth, beauty, and age. But, the response of his listeners is a great disappointment. Despite the misgivings of his betrothed, Aline, Alexis engages the great John Wellington Wells, from an old-established firm of family sorcerers.
To promote his beliefs, Alexis invites Wells to brew a love potion. This causes everyone in the village to fall in love with the first person they see and results in the pairing of comically mismatched couples. In the end, Wells must sacrifice his life to break the spell.
The opera opened on November 17, 1877 at the Opera Comique in London, where it ran for 178 performances. It was considered a success by the standards of that time and encouraged the collaborators to write their next opera — "H.M.S. Pinafore."
The stage direction for the Ardensingers' production is being handled by Ryan Goulden with Music Director Helene Furlong conducting an orchestra featuring more than 20 musicians.
Tickets are $20 for adults, $17 for seniors and $7 for children.
Earth Day, which appears to become more necessary every year, has been featuring celebrations all around the world for more than 40 years.
There are a number of special Earth Day festivities in the area this weekend, including the "26th Annual Berks County Earth Day Celebration" at Riverfront Park (Riverfront Drive, Reading, www.earthdayberks.org) and the "Earth Day — Party for the Planet" at the Brandywine Zoo (1001 North Park Drive, Wilmington, Delaware, 302-571-7747, www.brandywinezoo.org).
Earth Day, which began in 1970, was founded by Gaylord Nelson, a senator from Wisconsin. Today, Earth Day is a global celebration — an annual event that brings together people and communities for the common appreciation and understanding of the natural environment.
The Berks County Earth Day Celebration will be held at Reading's Riverfront Park on April 25 from 11:30 a.m.-5 p.m. The free Earth Day event will include children activities, workshops, demonstrations, exhibits and interactive displays for all ages.
Live entertainment will be presented by And You, Brutus?, Earth Diver, Echoes Talk Back and the Medicine Horse Singers and Dancers.
Exhibits will include information on energy and water conservation, alternative energy and alternative vehicles, land use, gardening, clean air and water, non-toxic chemicals for home and gardens, composting, recycling, sewage sludge, and environmentally aware businesses.
The  Brandywine Zoo's Earth Day activity is "Party for the Planet" featuring live entertainment, animal-related games, stories, crafts and live animal presentations. It is scheduled to run from 10 a.m.-3 p.m.
The 12-acre zoo features Siberian tigers, river otters, and other animals native to the Americas and the temperate areas of Asia. In addition to the tigers and river otters, the zoo also is home to a snowy owl, Andean condors, Florida bobcats, binturongs, sandhill cranes, burrowing owls, pygmy goats, llama, rhea and the capybara (which is the world's largest rodent).
Earth Day activities are included free with zoo admission. Tickets for the Brandywine Zoo are $6 for adults, $4 for seniors and $3 for children (ages 3-17).
Comic book stores and shops featuring trading cards are becoming harder to find all the times. Fortunately for area collectors, there is the Philadelphia Comic-Con.
The latest edition of Philadelphia Comic-Con will be held on April 26 from 10 a.m.-4 p.m. at the Clarion Hotel Conference Center (76 Industrial Highway, Essington, 856-217-5737, www.philadelphiacomic-con.com).
This weekend's event features a variety of top-flight vendors dealing in comics, non-sport trading cards, Japanese Anime items, original artwork, action figures and gaming cards. There will also be hourly door prizes starting at 11 a.m. with a $100 show cash giveaway. Admission to the show is $3.
Visitors to the show will be able to purchase comics ranging from vintage Superman and Robin editions to brand-new issues — including the Avengers. There will be a large selection of trading cards, including Garbage Pail Kids, Star Wars and Game of Thrones. Dealers will also be offering the latest in action figures.
As a special attraction, there will be a guest appearances/autograph signings by Mike Leeke (Artist — Robotech, Elementals, X-O Man-o-War, Psi-Lords, Pantheon), Keith Davidsen (Writer — Dynamite Entertainment's Re-animator), Kurt Brugel (Artist – The Return of Crom the Barbarian) and Jeff Shultz (Artist – Archie Comics, Boom Studio's Peanuts Books, Tom & Jerry Newspaper Strips).
Longwood Gardens (Route 1, Kennett Square, 610-388-1000, www.longwoodgardens.org) has "Spring Blooms" running through May 23. Visitors can enjoy hundreds of lush acres featuring burgeoning gardens of daffodils, tulips, magnolias, azaleas, flowering cherries and more than 240,000 flowering bulbs.
In the indoor part of "Spring Blooms", lilies, delphiniums, hydrangeas and other spring blossoms fill the conservatory with color. Also featured are Longwood's grand treehouses, whimsical Topiary Garden, and colorful Idea Garden.
Daily visitor programs, including gardening demonstrations, behind-the-scenes tours, and talks add to Longwood's charms. Children will enjoy the many activities in the outdoor Children's Area, and the imaginative fun of the Indoor Children's Garden.
Admission to Longwood Gardens is $20 for adults, $17 for seniors and $10 for students.