The Home & Garden Day Tour is this Saturday, June 6, and the Kennett Library is also currently holding its popular yearly raffle as a part of the fun. The community is encouraged to stop by and purchase  tickets for chances to win great prizes like a golf outing, a spa day, museum tickets, tasty treats and more.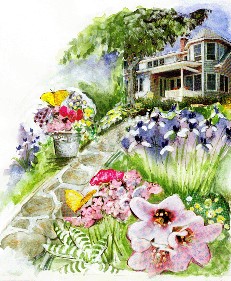 For the first time, this year's Home & Garden Day Tour will explore the Landenberg, West Grove, Avondale, and New London areas of Chester County.
The Library expects guests to be amazed at the variety of houses and gardens showcased.
All proceeds from the tour benefit the Children's and Adult Literacy programs at the Kennett Public Library. Tickets are $35 and are available at the library.