Parent who left weapon in unlocked car to surrender permit, weapon
By Mike McGann, Editor, The Times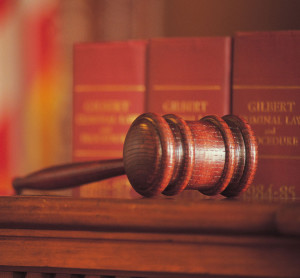 Citing "prosecutorial discretion" Chester County District Attorney Tom Hogan said Thursday that he had decided not to file charges against against a man charged with bringing a firearm to Patton Middle School on Sept. 3.
The firearm was found in the man's unlocked running car by school security personnel.
The 46-year-old man – unidentified by Hogan and authorities to date — is a parent of a student at Patton, one of six of his kids.
According to Hogan, the individual "is a sales representative and also owns businesses that deal with cash. As a result, he sometimes carries cash and valuable merchandise in his vehicle. For the purpose of self-protection, he obtained a compact Taurus 9mm firearm and was granted a concealed carry permit by the Chester County Sheriff's Office. He has never fired the weapon," according to a statement issued Thursday by Hogan's office.
The man told authorities his wife was scheduled to pick up their child for a dental appointment, but suddenly could not because of needing to take another child to Children's Hospital of Philadelphia. She called him at work and asked him to pick up the middle school student.
The man left work at 1 p.m. to go to Patton. He told investigators that because the day was very hot, he left the car running to keep the air conditioning on while he went inside the school. The man told investigators he thought he had locked the vehicle, but apparently did not. He also said that he forgot that he had a weapon in the car.
A school security officer noticed the unattended, running car near the school and opened the car door to attempt to determine the circumstances. Upon opening the door, he discovered the firearm in the door panel and called East Marlborough Police. According to Hogan's statement, the gun was not visible without opening the door.
Police secured the firearm, which had a loaded magazine, but no round in the firing chamber.
The incident was investigated by Chester County Detectives and the East Marlborough Police Department, who noted the man was fully cooperative with both law enforcement and the school district.
Hogan noted in the release that it is a Class I misdemeanor office, under Section 912 of the Pennsylvania Crimes Code to possess a firearm on school property.
Hogan said after speaking with all parties, he decided not to press charges. The man agreed to surrender his carry permit and complete a firearms safety course. He also agreed to dispose of the weapon involved in the incident.
"Firearms and schools do not mix, particularly in today's environment," Hogan said in a statement. "Responsible firearm owners know that they need to keep their weapons secured at all times. However, the District Attorney's Office is not inclined to turn an otherwise law-abiding citizen into a criminal under these unique circumstances."
Unionville Chadds Ford School District Superintendent John Sanville noted that the incident had sparked much concern in the school and district community.
"There has been district-wide concern and outrage over this incident, understandably so," Sanville said. "Guns do not belong on school grounds. Period. The safety of our students and staff in our buildings must never be compromised. First and foremost schools must be places that are free from harm – real, potential, or perceived – and we will continue to do all that is necessary to ensure that at UCFSD."
In Hogan's statement, the unidentified parent offered an apology to the school and district community.
"This was a terrible lapse of judgment on my part," he said. "As the father of six kids, I would never want to endanger any children. I apologize to the parents and children at Patton Middle School and the entire school district."