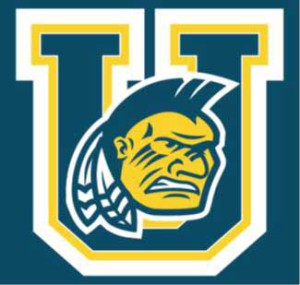 Union Recreation Association Baseball registration opens Jan. 5.
URA Baseball, which is affiliated with Cal Ripken Baseball, is open to boys and girls in Unionville Chadds Ford School District (UCFSD), Kennett Consolidated School District, Avon Grove School District, and parts of West Chester Area School District.
Our youth baseball program includes ages 5-12, and features multiple divisions geared toward the age and development of your child. Kids 13-18 can register to play in Babe Ruth league.
URA Recreational Baseball (Divisions/ Age Groups)
Rookie B (Pee-Wee), starts with hitting off a pitching machine and is generally for children ages 5-6. Younger kids are eligible with parental consent.
Our Rookie A division is for kids 7-8 (generally first and second graders). Kids learn to pitch in this division, and the games generally feature 3 innings of kid pitch and 3 innings of hitting off a pitching machine. We begin implementing steals, with limited steals per inning.
Our Minors division is for kids 9-10 (generally 3rd and 4th graders). The minors' division introduces steals of home, and is full time kid pitch.
Our 11-12 year olds play in our Majors division on a 50/70 field, where kids learn to play with leadoffs, but also can be picked off by savvy pitchers with good moves. Steals are unlimited.
Our commissioners make every attempt to balance the teams in terms of skill set, which creates both a fun and competitive environment, with every team "in the hunt" for playoffs. Each division (except Rookie B) ends with playoffs (usually double elimination) and a crowned division champion.
URA Tournament Baseball
URA Baseball also offers tournament team opportunities for players seeking a more competitive type of baseball program for ages 6 and up. These teams are competitively selected and play multiple tournaments from May through July. A full schedule could include an additional 30+ games, and may include tournaments at the Cal Ripken stadium Complex in Aberdeen, MD.  Our tournament teams compete in districts (usually in June), and if they finish in the top 2, they move onto the state tournament in July. Last year 40% of our URA tournament teams moved onto the state tournament, with our 11 U team making it all the way to the state semi-finals. Each age group features an "A" division, and a B division if there is enough interest.
Why URA baseball?
Different ways our league may be a good fit for your player's and family's needs:
We will hold a pre-season clinic for all players and coaches designed to provide a foundation for baseball skills development throughout the season.
We play 50/70 baseball exclusively at our 11-12 year old level, with "real baseball" rules, a better transition to full 60/90 baseball played at the teenage levels.
Our "Pee-Wee" 5-6 year old division plays games only on Sunday afternoons (plus one practice a week).
We gradually introduce pitching at the 7-8 yr old division with mixed pitching machine/kid pitch recreational league games.
Our competitive tournament baseball program plays in multiple tournaments through the Spring, Summer and (sometimes) Fall, not just our District tournament, maximizing opportunities for boys interested in playing more baseball.
Our age cutoff remains May 1, meaning that no players will lose a year of eligibility because of age cutoff changes.
We are a volunteer run organization. While we are always seeking additional help from volunteers, we do not make this a mandatory part of playing.
To register go to www.urasports.com or visit our new baseball site at www.urabaseball.com.