Also: Chadds Ford Art Show; Sound of Music in Philly
By Denny Dyroff, Staff Writer, The Times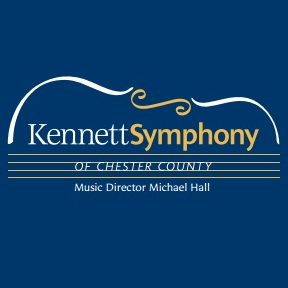 Children are never too young to be introduced to the joy of listening to classical music. The Kennett Symphony of Chester County (610-444-6363, www.kennettsymphony.org) helps the cause by presenting its "Annual Children's Concert & Post-Concert Instrument Zoo" every year to give young children exposure to live classical music.
This year's show will take place on March 13 at 2 p.m. at West Chester University's Emilie K. Asplundh Concert Hall.
The Kennett Sympony's concerts are designed for the whole family — with the focus on captivating and tantalizing the young ones. The annual performance is a perfect concert for parents to introduce their kids to the joy and communicative power of classical music.
The 2016 concert is called "Music Can Change the World." The fun — and educational — concert examines the power of music to affect us all. Kids also get the opportunity to meet the musicians of the Kennett Symphony and try out the instruments of the orchestra. The event provides a wonderful experience for the whole family.
The music at Sunday's concert will be from the Masterworks of composers like Beethoven,Verdi and Sibelius. Also featured will be a piece by West Chester native and world-famous composer Samuel Barber — "Adagio for Strings."
The program also includes Williams' "Olympic Fanfare," Liszt's "Hungarian Rhapsody No. 2," Wagner's "Siegfried Idyll," Verdi's "Anvil Chorus," Sibelius' "Finlandia" and Beethoven's "Ode to Joy."
The event has another attractive family-oriented feature — all tickets are priced at $5.
You can introduce your kids to the sound of music at the Kennett Symphony's show this weekend and you can take your kids to experience "The Sound of Music" this coming week in Philadelphia.
"The Sound of Music," one of Broadway's all-time classic musicals, will have a six-day run at the Academy of Music (Broad and Locust streets, Philadelphia, 215-893-1999, www.kimmelcenter.org) from March 15-20 as part of the Kimmel Center's "Broadway Philadelphia" series.
The one-week run marks the Philadelphia Premiere of the new touring production of "The Sound of Music," which is directed by three-time Tony Award winner Jack O'Brien. This lavish new production, which tells the spirited, romantic and beloved musical story of Maria and the Von Trapp Family, celebrates the 50th anniversary of the acclaimed film.
The production features music by Richard Rogers, lyrics by Oscar Hammerstein II, and a book by Howard Linsay and Russel Crouse. The national tour stars Ben Davis as Captain Georg von Trapp, Ashley Brown as The Mother Abbess, Kerstin Anderson as Maria Rainer and Teri Hansen as Baroness, Elsa von Schraeder.
"It's a wonderful show and this new production is magnificent," said Hansen, during a recent phone interview from a tour stop at the Fox Theatre in Atlanta. "The minute the curtain goes up, there is an audible gasp from the audience. They know they are on a brand new ride — right to the final curtain."
Hansen is very knowledgeable when it comes to Broadway productions — and opera productions. She made her Broadway debut in "The Boys from Syracuse" and starred in London's West End as Magnolia in Hal Prince's Tony award-winning production of "Show Boat." Hansen starred as Rose in the internationally-acclaimed film version of "Street Scene" as well as at the Theatre des Westens for its Berlin Premiere.
The veteran actress also starred in national tours as Marian Paroo in "The Music Man", Guenevere in "Camelot" and as Magnolia in "Show Boat." She toured with Marvin Hamlisch and has sung internationally with symphony orchestras from the Boston Pops to the Kennedy Center and opera houses such as the Houston Grand Opera, Glimmerglass Opera and the Opéra de Toulon.
"I went to Central Michigan University and got a music degree with a minor in theater," said Hansen, who recently released her debut album "Into Your Arms, The Love Songs of Richard Rodgers."
"After that, I got my masters' degree in opera from Florida State University. I did opera in Houston and Berlin. Then, Hal Prince invited me to do the role of Magnolia in 'Show Boat.' That was back in 1998."
Almost 20 years later, Hansen's theatrical career is still firing on all cylinders and she has a prize role in one of the greatest musicals ever to hit the Broadway stage.
Set in 1938 in Austria on the eve of the Anschluss, "The Sound of Music" tells the story of Maria, who takes a job as governess to a large family while she decides whether to become a nun. She falls in love with the children, and eventually their widowed father, Captain von Trapp. He is ordered to accept a commission in the German Navy, but he opposes the Nazis. He and Maria decide on a plan to flee Austria with the children.
"This show has a real political and emotional edge to it," said Hansen."It's revolutionary in the way it's presented. I think it's more topical today than before with the challenges people are facing. People today need hope, optimism and a good life. It's astounding that the show's words are so relevant today. It's an inspired piece."
Elsa provides Hansen with a role filled with depth and emotion.
"I love that Elsa is an independent woman," said Hansen, a native of Detroit whose father Dale Hansen played defensive tackle for the Detroit Lions in the 1940s. "She is not a villainess — she's just with the wrong guy. In that era, a woman needed to be paired up with a husband. There were two very different views on how to survive in a very troublesome time.
"It's a privilege to be playing this role and singing the music of Rogers and Hammerstein. The Gershwin brothers and Rogers and Hammerstein were the greatest writing teams ever. Performing the music of Rogers and Hammerstein — it's a tremendous responsibility to carry that legacy."
Video link for "The Sound of Music": — https://youtu.be/m0BzBdH6rqU.
Performances are scheduled for March 15, 16, and 17 at 7:30 p.m.; March 18 at 8 p.m.; March 19 at 2 and 8 p.m.; and March 20 at 1 and 6:30 p.m. Tickets range from $20 to $130.
The 67th Annual Chadds Ford Art Sale & Show will be held March 11 and 12 at the Chadds Ford Elementary School. Founded in 1949 by Betsy Wyeth, the popular Chadds Ford Art Sale & Show features works by over 70 professional artists from the Brandywine Valley and beyond. Artists showcase a variety of works to satisfy every taste and budget.
The "Opening Night Complimentary Reception & Sale" will be held on March 11 from 7-10 p.m. and feature live music and complimentary hors d'oeuvers from prominent local restaurants and food service businesses. Many of the participating artists will be available to sign or personalize their work.
The "Art Exhibit & Sale" will run from 10 a.m.-4 p.m. on March 12. Special attractions include live music and a raffle drawing at 3 pm. All proceeds support educational enrichment programs at Chadds Ford Elementary School. 
The "21st Annual James L. Mosteller Comedy and Magic Spectacular", which will be held on March 12 at 7 p.m. at West Chester University's Emilie K. Asplundh Hall (Phillips Memorial Building, South High Street, West Chester, 610-429-0634, www.familyservice.us/magic), bills itself as "the year's most exciting night of family entertainment in Chester County."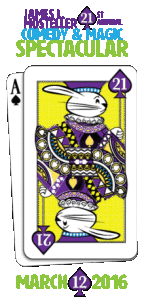 The Exchange Club Family Center's annual entertainment show will feature four entertaining acts — Hilby,the "Skinny German Juggle Boy," Kohl and Company magic act, Mutts Gone Nutts canine act and the Reed Sisters magic act.
Doors open at 6 p.m. and the comedy gets underway at 7 p.m. Tickets for the event are $22.50.

March 12 is a special day for people who like visiting museums. Saturday is Smithsonian Museum Day Live. The annual event honors the spirit of the Smithsonian museums — which offer free admission every day — by offering free to museums all around America.
Visitors to a number of prestigious Philadelphia museums will be able to visit those museums for no cost at all. Many of the institutions are even offering special programming in celebration of the day.
Participating museums include Academy of Natural Sciences, The African American Museum, Philadelphia History Museum, Independence Seaport Museum, National Museum of American Jewish History, The Print Center, Athenaeum of Philadelphia and Historic St. George's UMC and Museum.
Free tickets are required for the free entry promotion. Tickets include free admission for two people to one specific museum. Ticket registration is available at http://www.smithsonianmag.com.
Usually, a trip to the Philadelphia Flower Show at the Pennsylvania Convention Center (12th and Arch streets, Philadelphia, 215-988-8899, www.theflowershow.com) provides an opportunity to escape the harshness of winter and get a feeling of spring.
This week, winter is nowhere to be found as spring and almost summer-like weather has visited the area. But, that's no reason to pass up on visiting this year's Philadelphia Flower Show.
The festive event, which runs through March 13, has "Explore America" as its theme. Through "Explore America," the show and the National Park Service have teamed up to bring our country's National Parks into a new perspective.
In the Flower Show's acres of trails, exhibits and attractions, guests will discover the range of horticulture in the national landscape, including the rainbow of wildflowers, desert blooms, coastal flora, verdant meadows, fragrant pinelands, and ancient redwoods.
The Flower Show will also tell the diverse stories that forged the United States with exhibits inspired by the nation's monuments and places where history happened. "Explore America" will spotlight Independence National Historical Park, Lincoln's birthplace, Liberty Island, and other sites honoring our national heritage.
The show will feature a large number of garden displays and thousands of plants and floral designs entered in various competitions. Its biggest attraction each year is the massive "Marketplace" featuring over 150 vendors from all over America and several European nations.
Video for the Flower Show– https://youtu.be/sdW9SWF1E7g.
Tickets for the Philadelphia Flower Show are available online in advance for $27 ($34 at the door) for adults, $20 ($22 at the door) for students with valid ID and $15 ($17 at the door) for children ages 2-16. Tickets purchased online are subject to a $1 online ticketing fee.
Another horticultural activity this weekend will be the North America Clivia Show at Longwood Gardens (Route 1, Kennett Square, 610-388-1000, www.longwoodgardens.org) on March 12 and 13 from 9 a.m.-6 p.m. each day.
Sponsored by the North America Clivia Society, the show will feature hundreds of perfect clivia blooms on sale along with a series of lectures on cultivating, growing and hybridizing clivia.
At the show, Longwood Gardens will introduce the latest clivia from its breeding program — Clivia miniata (also known as "Longwood Chimes"), It is the fourth named clivia from Longwood's breeding program.
Longwood Gardens began its breeding program in 1976, when clivias were commonly orange. The yellow clivia existing at the time were rare but not impressive, so Longwood decided to initiate a breeding program to produce a superior yellow clivia.  One factor that slowed the program was the extended period of time that it takes for a clivia seedling to mature. Seedlings can take up to eight years to bloom from the time the seed is planted.
Clivia miniata has flowers that are a complex blend of oranges and dark reds with a green throat. Only one Clivia miniata plant will be sold this year. It will be put up on an online auction.
Another attraction at Longwood Gardens is the "Orchid Extravaganza," which is running now through March 29.
The celebration of the orchid species features approximately 5,000 orchids in bloom along with a variety of displays and special exhibits throughout its four-acre conservatory. There are displays of orchids in planting beds, containers and innovative exhibits.
Admission to Longwood Gardens is $20 for adults, $17 for seniors and $10 for students.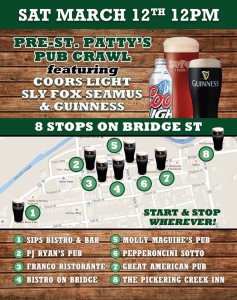 Even though March 17 is officially St. Patrick's Day, this weekend is St. Patty's Day Weekend for many area residents — a weekend when everyone is Irish and green is the preferred color for everything (clothes, food, hair, decorations and even beer and wine)..
On March 12, there will be an event with an ambitious schedule — the Phoenixville Pre-St. Patty's Pub Crawl. Main Street Phoenixville's restaurants and bars are pooling their efforts to host a one-day "Pub Crawl" event.
From 1-5 p.m., participants can sample beer and enjoy love music at the following Bridge Street establishments — Molly Maguire's Irish Restaurant, PJ Ryan's, Sips Bistro & Bar, Franco Ristortante, Bistro on Bridge, Pepeproncini Sotto, Great American Pub and the Pickering Creek Inn.
The Irish Culture Club of Delaware (302-454-7474, www.irishde.org) will stage its 41st annual St. Patrick's Day Parade on March 12 at noon on King Street in downtown Wilmington. After the parade, the club will hold its annual "hooley" (party) in a large tent at 14th and King streets.
The post parade Hooley like Last year, will be held in a parking lot at 14th & King Street (near the end of the parade route). A large tent will be at that location.
Commemorative mugs will be sold for $15 each and "unlimited beer mug refills" will be available throughout the afternoon until 4 p.m. All beer and celebrating must stay within the enclosed area of the parking lot
Later that day, the Shamrock Shuttle/St. Paddy's Loop keeps the festivities going. The complimentary Loop shuttle ser­vice begins at 7 p.m. and runs until 1 a.m. with buses stopping at 15 bars in the city throughout the night.
There is a $10 cover for a wristband which gives patrons access to all the clubs, including Catherine Rooney's, Kelly's Logan House, Timothy's Riverfront Grill, Dead Presidents, 8th & Union Kitchen, Anejo, Chelsea Tavern, Dead Presidents, Ernest & Scott, FireStone, Gallucio's Café, Lavish and The Wicked Vine (formerly Blue Parrot).
Another post-parade party will he presented by the New Castle County Irish Society (1301 South Rodney Street, Wilmington, 302-658-8288) from 1-6 p.m. Additionally, the Society will hold its "St. Patrick's Day Ham & Cabbage Meal" on March 17 from 11 a.m.-7 p.m.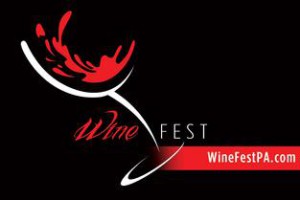 On March 12 and 13, Greater Philadelphia Expo Center (100 Station Avenue, Oaks, 484-754-EXPO, http://www.phillyexpocenter.com) will host the 2016 Philadelphia Wine Fest from 11 a.m.-8 p.m. on Satuday and 11 a.m.-4 p.m. on Sunday.
The Philadelphia Wine Fest showcases the finest wines from Pennsylvania wineries, with hundreds of delicious samples for guests to enjoy. The event features upscale tastings in a festival environment.
Participating wineries are Boyd's Cardinal Hollow Winery, Buddy Boy Winery & Vineyards, Knob Hall Winery, Nectar Valley Winery, Peace Valley Winery, Reece Winery, Stonekeep Meadery & Wine Cellars, The Vineyard at Hershey, and University Wine Company.
The roster also includes Harvest Ridge Winery, Juniata Valley Winery, Kog Hill Winery, Paradocx Vineyard, Red Shale Ridge Vineyards, Sand Castle Winery, Seven Mountains Wine Cellars and Starr Hill Vineyard & Winery by My Garden.
The festival also features a variety of tasty food items and chocolates for sale, live entertainment and a vendors' area featuring approximately 50 sales booths.
Admission is $25 for one ticket or $40 for two tickets.

This weekend, the Greater Philadelphia Expo Center will also be the site of the Greater Philadelphia Boat Show (http://www.phillyboatshow.com). The show opens March 11 and runs through March 13 at the huge expo hall in Montgomery County.
The boat show allows visitors to shop and compare without having to travel all around the area to visit a variety of different dealers. It provides an excellent learning experience for those who are not already boating families, but would like to know more about boating and related activities.
Special show prices from most of the dealers also make this event a good shopping opportunity for those people who already own boats and are ready to trade in and move up.
Types of boats offered at the show will include ski boats, saltwater boats, pontoons, bass boats, motor yachts, jet boats, PWCs, runabouts and deck boats. Other displays will present information on marinas, parts, accessories and boating safety.
The show will offer a wide array of products for boating enthusiasts including boating supplies, books, clothing, marine financial and insurance services, electronic navigational devices and engines.
Show hours are March11 from 1-8 p.m., March 12 from 10 a.m.-7 p.m. and March 13 from 11 a.m.-5 p.m. Admission is $8 for adults and free for children (16 and under).
The Afternoon Music Club of Phoenixville (610-933-8696, http://www.afternoonmusicclub.com) is presenting the fourth concert of its 2015-2016 on March 15 at 1 p.m. The concert features Brad Rau on classical guitar. The performance will be held at the First United Methodist Church, which is located at 865 South Main Street in Phoenixville.
A brief business meeting of the club follows each program and then refreshments follow the meeting. New members are welcome and will pay half the yearly dues at this season midpoint for the three remaining concerts. Visitors are always welcome and are requested to pay $8 at the door. A "Visitor" is anyone who is not an invited guest of a member.
Other concerts this season will feature pianist Milena Urban on April 19 and jazz trumpeter Rob Diener on May 17. Both performances will get underway at 1 p.m.
Charter Day recognizes the day William Penn received his land grant for Pennsylvania from King Charles II of England in 1681. In observance of Pennsylvania's founding, some of the region's historic sites host special activities — all of which are free and open to the public.
The Daniel Boone Homestead (400 Daniel Boone Road, Birdsboro, 610-582-4900, www.danielboonehomestead.org) will offer an exciting open house and living history event featuring a variety of 18th-century demonstrations and hands-on activities on March 13 from noon-4 p.m.
The site will be open free in celebration of King Charles II granting the land which would become Pennsylvania to William Penn. Many 18th-century demonstrations will be occurring throughout the afternoon and period music will be performed in the parlor at the Boone House. 
Smells of meat and vegetables cooking over an open hearth will greet the visitor at the Boone House and the Bertolet Log House.  Bread will be baking in the Bertolet bake oven and meat will be smoking in the Boone smoke house.
The blacksmith and gun builder will be working in the historic blacksmith shop and leatherworking and coopering will be demonstrated in the craft shed.  Darius Puff, Native American presenter, will inform visitors about Native American heritage, life, and culture. 
The Amity Colonial Dancers will perform 18th-century dances in the Wayside Lodge.  The Bertolet sawmill will run several times throughout the event and broom making and textile production will be shown.  The Visitor Center Gift Shop will feature many new items representing the life and times at the Boone Homestead. 
In addition, Mars and Company will be in attendance presenting their line of American Heritage Chocolates, colonial chocolate developed using eighteenth-century recipes.  The history and preparation of colonial chocolate will be presented. 
On March 13 from noon-4 p.m., the Conrad Weiser Homestead (28 Weiser Lane, Womelsdorf, 610-589-2934, www.conradweiserhomestead.org) will host military units, both British and French, who will be demonstrating 18th-century drill. There will be a Native American on site to answer visitor questions and Charlton Folk Art will be displaying 18th century reproduction folk art.
As an added attraction, there will be special one-day exhibits to entertain visitors. The Homestead bookstore will be selling history-based book and a line of redware products from Robesonia Redware.
Other area sites that will have Charter Day celebrations this weekend are Landis Valley Museum (2451 Kissel Hill Road, Lancaster, 717-569-0401, www.landisvalleymuseum.org), Railroad Museum of Pennsylvania (300 Gap Road, Ronks, 717-687-8628, www.rrmuseumpa.org), Cornwall Iron Furnace (Rexmont at Boyd Street, Cornwall, 717-272-9711, www.cornwallironfurnace.org) and Ephrata Cloister (632 West Main Street, Ephrata, 717-733-6600, www.ephratacloister.org).
The list also includes several sites in Montgomery and Bucks counties — Graeme Park (859 County Line Road, Horsham, 215-343-0965,www.graemepark.org), Hope Lodge (553 South Bethlehem Pike, Fort Washington, 215-343-0965, http://www.ushistory.org/hope/) and Pennsbury Manor (400 Pennsbury Memorial Road, Morrisville, 215-946-0400, www.pennsburymanor.org).
Montgomery County Parks, Trails, and Historic Sites (610-278-3555) has a number of family events scheduled for some of its sites this weekend.
The list of interesting activities includes "Hippety, Hop!" on March 12 at 10 a.m. at Upper Schuylkill Valley Park (610-948-5170),  "Easter Workshop for Kids" on March 12 at 1 p.m. at Pennypacker Mills (610-287-9349), "Waterfowl Watch" on March 12 at 1 p.m. at Green Lane Park (215-234-4528), "Easter Chocolate Mold Demonstration" on March 13 from noon-3 p.m. at Pennypacker Mills, and "Natural Egg Dyeing" on March 13 at 2 p.m. at Norristown Farm Park.