Senate, Gov. must OK $31.55 billion state spending plan
By Mike McGann, Editor, The Times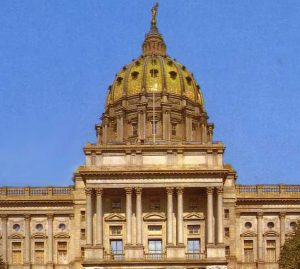 Correction: Adds Rep. Truitt's vote.
It appears last year's long, drawn out state budget process may be shorter — based on the bipartisan passage of a new $31.55 billion budget by the state House of Representatives, Tuesday, 132-68.
The budget was supported by seven Chester County State Representatives — State Rep. John Lawrence (R-13) and State Rep. Dan Truitt (R-156) were  "no" votes.
The budget still has to get the approval of the state Senate and the signature of Gov. Tom Wolf, but it signals hope that the budget might be finalized by the end of the July, just a month past the state deadline. The current year's budget was stalled until March of this year — as Wolf and the legislature could not agree on proposed tax increases and education spending.
Wolf, for his part, seemed wary but willing to work with the legislature, but cited his three priorities in a video message, Tuesday: school funding, the opioid crisis and balancing the budget.
This budget is more modest than the one Wolf fought for previously, with no income or sales tax increases, but add some taxes on products such as smokeless tobacco. Additional revenue is expected to come in from the legalization of electronic gambling.
Basic education funding is expected to get a $200 million boost — something that one local State Representative said he felt strongly about.
"As someone with an extensive background in education – having taught and coached young adults for four decades – I know how important it is to provide a competitive education for our children," said State Rep. Harry Lewis Jr. (R-74), a former Coatesville High School teachers coach and principal."I am proud to say that this budget includes the money necessary to educate in a way that acknowledges the changes of our society, technologically, socially and financially."
The budget would also provide an extra $50 million for special education and $345 million in matches for the teachers' pension fund. Additional funds to battle opioid addiction are also in the budget.
House GOP leaders said they were hopeful the budget would get approval in the Senate and prevent a drawn-out budget process.
"Many of us worked together, in bipartisan fashion, to put a good and balanced budget together. We are investing in our schools by increasing PreK-12 and basic education funding by more than $250 million," said State Rep. Dave Reed (R-62), the House Majority Leader, in a statement.
Reed said that the budget covers the state's obligations without resorting to income or sales tax increases.
"This budget also deals with mandated spending increases in corrections, human services and public pension obligations – without placing a broad-based tax burden on residents or employers," Reed said.