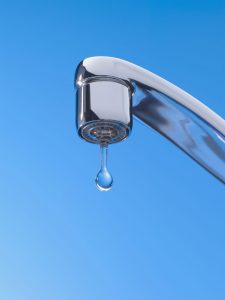 The state Department of Environmental Protection (DEP) has extended a formal Drought Warning to Chester and Delaware counties, meaning now 38 of the state's 67 counties are under the watch.
The watch means that officials are asking for 5% reduction of non-essential water use by residents and businesses.
Accordingly, local water companies, including Pennsylvania American Water is asking their customers to voluntarily reduce their use of water to help maintain supply.
"We want to reinforce DEP's request that homeowners and businesses do what they can to voluntarily reduce water consumption during this drought watch," said Christopher Abruzzo, director of Water Quality and Environmental Compliance for Pennsylvania American Water. "Currently, our sources are at adequate levels and we are carefully monitoring our supplies. We are asking our customers to do their part now so we don't face more severe conditions later this summer and into the fall."
DEP will continue to monitor streams, precipitation, ground water, water storage and soil moisture to determine whether additional measures will be required.
In the meantime, DEP is offering these suggestions to residents on how they can help to cut their water usage:
Run water only when necessary. Avoid running the faucet while brushing your teeth or shaving, or letting the shower run for several minutes before use.

Check for household leaks. A leaking toilet can waste up to 200 gallons of water each day!

Run dishwashers and washing machines only with full loads.

Replace older appliances with high-efficiency, front-loading models that use about 30 percent less water and 40 to 50 percent less energy. 

Install low-flow plumbing fixtures and aerators on faucets.
DEP also offers other water conservation recommendations and water audit procedures for commercial and industrial users, such as food processors, hotels and educational institutions. These recommendations and additional drought monitoring information are available by clicking here or visiting DEP's website, www.dep.pa.gov/drought.