Even if you're upset now, take stock in all of the good things in life
By Kelly Hockenberry, Columnist, The Times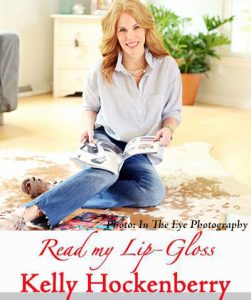 There has been a whole lotta controversy in the past few weeks and not enough love. Just my opinion; but, luckily, this is my article and I can express myself freely because of my constitutional rights and my supportive editor. (Shameless plug for Mike McGann!)
As we get closer to celebrating Thanksgiving, what a perfect opportunity to express our appreciation for the things in our lives that (perhaps) we take for granted. This might sound nerdy, but, lately I have been carrying around a little Dollar Store notebook in my purse. I often give "homework" to my counseling clients. I request that they keep a gratitude journal in order to be mindful of the many blessings in their lives. I thought it was time to take my own advice.
Instead of waiting until the end of the day, I prefer to write things down as I notice them. I am not proclaiming to be especially profound in my entries. There are no rules when it comes to this assignment. Here is a brief glimpse of my ongoing list:
I am grateful for…
Hot coffee on a cold morning
Being one pound lighter on the scale in the morning- even after eating dessert the night before
Finishing a school assignment more than 24 hours before it's due
Being able to text my college freshman just to tell him that I love him
Running outside on a warm, sunny day
Having a group of really funny, supportive girlfriends who always have my back
Being married to a great guy for over two decades
Living in close proximity to my sisters and my parents
Watching my youngest hit a 3 pointer in a basketball game
The list truly is endless. Taking the extra effort to write it out in black and white helps to internalize the message on an even deeper level. Try it! I'm sure you will come to the same realizations that I have. Namely, that we can all find aspects of our life that, without a special intention to examine, might pass us by.
Happy Thanksgiving