By Denny Dyroff, Staff Writer, The Times
The Yellow Springs Art Show got its start back in 1973 as a free event featuring a variety of artists displaying their work on clotheslines.
It has changed immeasurably since then and has become one of the largest and most prestigious annual art shows in the Delaware Valley.
The Yellow Springs Art Show, which is still free and open to the public, is celebrating its 44th anniversary this year. The popular annual event now features more than 185 participating artists — including more than 20 artists who are new to the show this year.
The show is running April 29 through May 14 in Historic Yellow Springs Lincoln Building (Art School Road, Chester Springs, 610-827-7414 orwww.yellowsprings.org). Show hours are from 10 a.m.-4 p.m. daily.
The 2017 Yellow Springs Art Show will have on display over 3,000 pieces of fine art in a wide range of media and styles – oils, watercolors, bronze sculptures, pastels, landscapes, still life, three-dimensional works, seascapes and abstract.
All proceeds benefit arts education, environmental protection and historic preservation of the 300-year-old village of Historic Yellow Springs.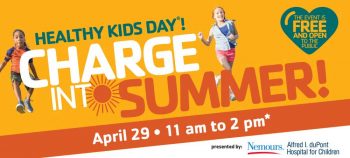 On April 29, Nemours Alfred I. duPont Hosptial for Children presents "Healthy Kids Day 2107" in conjunction with the Brandywine YMCA.
"Healthy Kids Day" is an annual celebration that seeks to keep kids healthy and active. Guests can visit a Brandywine YMCA for a day of fun featuring activities for the whole family — moonbounces, games, fitness demos, healthy snacks, giveaways and more.
The Brandywine YMCA at Gateway Park (22 Lincoln Avenue, Coatesville) will offer fun family activities, including a moon bounce, DJ, refreshments, demos, giveaways, face painting, and arts & crafts. And, there will be more than 30 vendors including local health vendors, youth service organizations and fire and police departments.
The Kennett Area YMCA (Broad Street, between Cypress Street and Meredith Street) is hosting a family open-air street event including a moon bounce, Salsa and Zumba class demos, giveaways, refreshments, and a DJ. And, there will be approximately 30 vendors — including Chester County Hospital and Ritva Rawsome Fudge.
The Lionville Community YMCA (Kerr Park, Park Lane, Downingtown) will present a variety of  fun family activities including Family Zumba, yoga, fencing, Quiddich and karate program demos, an inflatable moon bounce, and a soccer exhibit.
Similar activities will also be held at Jennersville YMCA (Pennocks Bridge Campus, 280 Pennocks Bridge Road, West Grove), Upper Main Line YMCA (1416 Berwyn-Paoli Road, Berwyn) and West Chester YMCA (East Goshen Park, 1661 Paoli Pike, West Chester).
Activities will run from 11 a.m.-2 p.m. and admission is free at all locations.
Anyone with a yearning for something different in films to view will be able to find just that at this weekend's 13th Annual West Chester Film Festival (484-639-9237,www.westchesterfilmfestival.com).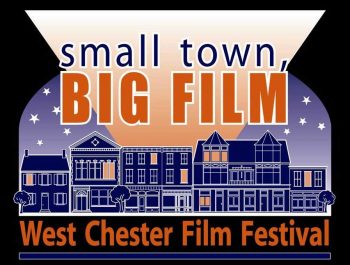 The highly-respected film festival will run from April 28-30 at a variety of locations around downtown West Chester. Tickets are $9 per two-hour block of films — $7 with Senior Citizen or valid Student I.D.
There is also a "Festival Pass" for $55 which lets you into as many film blocks as you can handle.
The mission of the West Chester Film Festival is "to entertain, enlighten and educate the public through the presentation of global independent and innovative short film and interactive workshops by hosting an annual International Short Film Festival."
The organizers' short term goal is to present a self-sustaining annual film festival.
The festival will feature works in a variety of film genres, including comedy, documentary, experimental/art, animation and drama. Entries have been submitted from all over the world, including works by filmmakers from Europe, Australia, Canada and the United States.
The 2017 edition of the festival will present approximately 100 independent short films — all of which are 30 minutes or less in length. The three-day event will include film screenings, interactive workshops and social events.
Activity gets underway at 5 p.m. on April 28 with the "Opening Night Party" at The Social (117 East Gay Street, West Chester).
The well-attended annual event will be screening short films and hosting festival events at three venues in downtown West Chester — Chester County Historical Society, 225 North High Street; Uptown! Knauer Performing Arts Center at Bravo Mainstage Theater & Univest Room (226 North High Street) and Boxcar Brewpub (142 East Market Street).
In addition to just viewing films, those attending the festival will be able to get the inside story behind the films by talking with the filmmakers. The festival will present lectures and workshops by industry professionals along with the annual "Filmmakers Meet and Greet" on April 23 at 5:30 p.m. at Pietro's Prime.
"Sheep and Wool Day" at Springton Manor Farm (860 Springton Road, Glenmoore, 610-942-2450, www.chesco.org/ccparks) is an event that has become a popular annual spring tradition in Chester County.
This year's "Sheep and Wool Day" is a free family event that will be held on April 29 from 11 a.m.-3 p.m. Visitors will be able to observe demonstrations of sheep shearing along with weaving and spinning demonstrations.
The well-attended annual event will also feature a crafts area with family games, wagon rides, farm displays, face painting, a corn crib, artisan displays, kids' crafts and period games and more than 20 food and craft vendors.
The Pennsylvania Farm Bureau's Mobile Agriculture Education Science Lab will offer hands-on learning about food, farming and other agriculture-related products.
Visitors can also check out the young animals in Springton Manor Farm's Great Barn and tour the Agricultural Museum to learn about seasonal tools used on Chester County farms from the 1700s to the 1900s.
The Chester County Master Gardeners will hold a plant sale with vegetables, herbs and native plants, and the Chester County Food Bank will showcase their partnership with Springton Manor with its onsite Outdoor Classroom.
Throughout the day, Ridley Creek State Park's Colonial Pennsylvania Plantation will demonstrate butter making, spinning and dyeing.
There will also be demonstrations of spinning, weaving and knitting by Lancaster Spinners & Weavers Guild and Purls of Wisdom, rug hooking with Brandywine Rug Hooking Guild.
Items for sale by craft vendors include jewelry, bird houses, soaps and lotions, felt and wool products, jellies, photography, tote bags and more.
On April 29, the Chesmont Astronomical Society will host a "Star Party" at Marsh Creek State Park (Park Road, Eagle, 610-469-8646, http://www.chesmontastro.org). The public is welcome and the event, which offers activities for the entire family, is free.
Participants will meet in the park's lower parking lot around 7 p.m. and the party will run from 7:30-11 p.m. Those attending will be able to view the nighttime sky using society members' telescopes and live view star cameras.
There will also be parties at the same site on July 1, September 30 and October 28. The Marsh Creek parties are held near the first lunar quarter and focus on observing the moon, the planets and bright deep sky objects.
The Chesmont Astronomical Society will also have similar "Star Party" events at French Creek State Park in Elverson on June 3 and July 29. Marsh Creek Star Parties end at 11 p.m. while French Creek Star Parties end after midnight.
Because these events need a clear, dark sky to be successful, they are dependent on the weather. Therefore, it is recommended to check the society's website (www.chesmontastro.org) after 5 p.m. for last minute schedule changes.
Longwood Gardens (Route 1, Kennett Square, 610-388-1000, www.longwoodgardens.org) has "Spring Blooms" running through May 26. Visitors can enjoy hundreds of lush acres featuring burgeoning gardens of daffodils, tulips, magnolias, azaleas, flowering cherries and more than 240,000 flowering bulbs.
In the indoor part of "Spring Blooms", lilies, delphiniums, hydrangeas and other spring blossoms fill the conservatory with color. Also featured are Longwood's grand treehouses, whimsical Topiary Garden, and colorful Idea Garden.
Daily visitor programs, including gardening demonstrations, behind-the-scenes tours, and talks add to Longwood's charms. Children will enjoy the many activities in the outdoor Children's Area, and the imaginative fun of the Indoor Children's Garden.
If you're wondering what's in bloom right now, the list includes Double Late Tulip, Rehmannia, Orchid, Freycinetia, Flowering-maple Standards, Nasturtium, Foxglove, Hydrangea Baskets, and Pomegranate.
The roster also features Orchid, Rose-Grape, Golden-ragwort and Fothergilla, Painted-Tongue, Creeping Phlox, Showy Trillium, Eastern Redbud, Fan Columbine, Iceland Poppy, Chisolm-Merrit Hybrid Azalea, Fritillary, Celandine-poppy and Flowering Dogwood.
Admission to Longwood Gardens is $23 for adults, $20 for seniors and $12 for students.
On April 29, the Hindu Temple of Delaware (760 Yorklyn Road, Hockessin, Delaware, 302-235-7020, http://www.hindutemplede.com) will host a celebration of the "Holi Festival of Colors — Rangaa Rang International" beginning at 1 p.m.
Holi is a Hindu spring festival in India and Nepal that is also known as the "Festival of Colors" or the "Festival of Sharing Love." In India, it is traditionally a two-day festival which starts on the Purnima (Full Moon day).
When the time for Holi arrives, celebrations start on the night before Holi with a Holika bonfire. People gather, do religious rituals in front of the bonfire, and pray that their internal evil should be destroyed as the bonfire starts.
The next morning is celebrated as Rangwali Holi — a wild carnival of colors, where participants play, chase and color each other with dry powder and colored water. The festival signifies the victory of good over evil, the arrival of spring, and the end of winter.
Another local Indian event will be held in West Chester this weekend.
On April 29, Chithirai Thiruvizha 2017 will be held at Henderson High School (400 Montgomery Avenue, West Chester, http://tagdv.org/).
The program will feature educational and cultural activities for youngsters, the annual Thirukkural Awards, performances by the Tamil Association of Greater Delaware Valley's school children and a special performance by Gramiya Kalai Kuzhuvin Parai performance and an oratorical contest.
Tickets for the event, which runs from 2;30-6:30 p.m., are $12.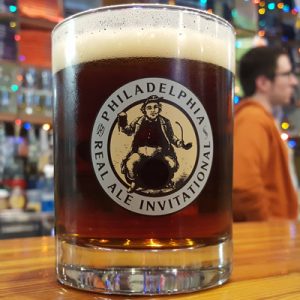 On April 30, Yards 10th Annual Philadelphia Real Ale Invitational will be held from 1-5 p.m. at Yards Brewing Company (901 North Delaware Avenue, Philadelphia, 215-634-2600, http://yardsbrewingcom.ticketleap.com,).
This year's festival will feature more beers than ever before, with over 50 firkins from breweries all over the country — and overseas. Cask ale (or real ale) is unfiltered, unpasteurized beer that carbonates naturally inside a cask rather than using nitrogen or carbon dioxide pressure. This brewing method originated in England, and Yards helped resurrect the style in Philly 20 years ago with its Extra Special Ale.
Each guest will receive a commemorative glass and guide to the day's festivities. There will also be food and music aplenty. There will be food and continuous live music to go along with the huge array of fine ales stationed throughout the brewery.
The event will be held rain or shine and guests must be 21 or older to attend. Tickets are $55 in advance and $65 at the door.
The Sixth Annual Center City Jazz Festival (http://ccjazzfest.com/) is scheduled for April 29 from 1-7 p.m. and one ticket allows participants to have access to all 20 bands that are scheduled to play throughout the day.
The popular annual festival, which is part of Philly Celebrates Jazz, will feature six hours of live performances at five downtown locations which are all within walking distance of each other.
The Center City Jazz Festival will take place at Franky Bradley's (1320 Chancellor Street), Chris' Jazz Café (1421 Sansom Street), Fergie's Pub (Upstairs, 1214 Sansom Street), Milkboy Philadelphia (Upstairs, 1100 Chestnut Street) and TIME Restaurant (1315 Sansom Street).
Philadelphia has an extraordinary jazz heritage, beginning with Ethel Waters and extending to John Coltrane, Billie Holiday, Joe Venuti, Eddie Lang, Stan Getz, the Heath Brothers, Dizzie Gillespie, Sun Ra, McCoy Tyner, Grover Washington Jr. and other music luminaries, all of whom set the stage for the vibrant jazz scene the City still enjoys today.
The goal of Philly Celebrates Jazz is to further stimulate the current jazz scene and encourage people of all ages to participate and support institutional jazz programs.
The schedule for Fergie's Pub includes 1:00-2:00 p.m., Larry McKenna; 2:30-3:30 p.m., Gunshow; 4:00-5:00 p.m., Shakera Jones; and 5:30-6:30 p.m., John Yao Quintet.
Chris' Jazz Café will present: 1:15-2:15 p.m., Kimmel Center's Creative Music Program; 2:45-3:45 p.m., Puzzle Box; 4:15-5:15 p.m., Adison Evans Quintet; and 5:45-6:45 p.m., The Landham Brothers.
Franky Bradley's schedule is 1:30-2:30 p.m., Norman David and The Eleventet; 3:00-4:00 p.m., Josh Lawrence and Color Theory; 4:30-5:30 p.m., Monnette Sudler's Ladies Night Out Quartet; and 6:00-7:00 p.m., Odean Pope.
MilkBoy Philadelphia's line-up includes: 1:00-2:00 p.m., Ensemble Novo; 2:30-3:30 p.m., ACE-Abadey, Claffy, Eunson; 4:00-5:00 p.m., Below Zero; 5:30-6:30 p.m., George "Spanky" McCurdy.
Time Restaurant will present: 1:45-2:45 p.m., Beats and Brew; 3:15-4:15 p.m., Matt Cappy; 4:45-5:45 p.m., James Santangelo; and 6:15-7:15 p.m., Eric Wortham II.
Tickets for the 2016 Center City Jazz Festival are $15 in advance and $20 day of show.
There used to be an event this time of year in Philadelphia presented by the American Swedish Historical Museum (1900 Pattison Avenue, Philadelphia, 215-389-1776, www.americanswedish.org) that had an almost-impossible-to-pronounce name –Valborgsmässoafton.
The event was held to celebrate the arrival of spring. Traditionally, it is celebrated on the night of April 30 in every town and village throughout Sweden. The event is known as Valborgsmässoafton (Eve of Walpurgis Mass), since May 1 is the day of Valborg (Walpurgis).
This year, the American Swedish Historical Museum has opted to host a different end-of-April event. Called "Viking Day," the event will be celebrated on April 29. Activities will get underway at noon and continue until 4 p.m.
Visitors to the museum will get to know the sailing warriors from northern Europe when the museum takes participants back in time to explore Norse culture.
Guests will be able to view a 40-foot, half-size working model of the Gokstad ship, learn the runic alphabet and compete in a Hnefeltafle (Viking Chess competition).
Visitors can watch a Viking Age weapons demonstration, and attend expert lectures to learn more about this often misunderstood culture.
At 3:30 p.m., it will be time for the "Hnefletafle Tournament."
Additionally, food, games, crafts and Viking dress-up will be ongoing throughout the day.
Admission to "Viking Day" is $12 for adults $6 for children (ages 5-18) years and free for children under five.
The Philadelphia Comic-Con, which is scheduled to run from 10 a.m.-4 p.m. on April 30 at the Clarion Hotel Conference Center (76 Industrial Highway, Essington, 856-217-5737, www.philadelphiacomic-con.com), features comic books, trading cards and other collectibles — both modern and vintage.
The event, which has an admission fee of $3, also features a number of special autograph guests. This Sunday, the guests are Ron Wilson (70's Marvel Comic Book Artist — "Marvel Two-In-One", "What If"; Marvel & DC Sketch Cards), Tony DiGerolamo (Writer, Bongo Comics' "The Simpsons" series) and Zack Dolan
(Writer/Artist – Unlikely Heroes Studios' "SUPER!").
The popular collectibles event, which is the area's longest running comic convention, will host dealers from all over the Northeast with sales booths featuring Gold & Silver Age comics, action figures, non-sport cards.
Also featured will be Japanese Manga, gaming cards such as Pokemon and Magic the Gathering, original artwork and all the latest issues of today's popular comic book series.
As an added attraction, there will be hourly door prizes beginning at 11 a.m. with $100 in show cash to be given away.
This weekend, a colorful — and bizarre — group of people will be in Lancaster to attend Zenkaikon, which is running from April 28-30 at the Lancaster Convention Center (25 South Queen Street, Lancaster, 866-503-3786, https://zenkaikon.com)
The stated mission of Zenkaikon is to promote knowledge and enjoyment of Japanese art, animation, and culture as well as science fiction and fantasy literature and films of all origins.
Zenkaikon was created in 2006 when two Philadelphia-area events merged — Kosaikon, an anime convention held at Villanova University, and Zentrancon, an anime and science fiction convention held on the University of Pennsylvania campus.
In 2006, Zenkaikon held its first event at the Valley Forge Convention Center in King of Prussia.
The convention, which is one of the most colorful and diverse events on the Lancaster site's annual calendar, will be a celebration Japanese animation (anime), comics (manga), and pop culture.
This year's Zenkaikon features a wide variety of activities including anime and live action screenings, discussion panels, workshops, costume competitions, concerts by musical guests, game shows, video and table-top gaming, vendors and artists.
The roster of special guests includes Charles Dunbar, Greg Wicker, John Patrick Lowrie, Keith DeCandido, Kuniko Kanawa, Mary Elizabeth McGlynn, Cosplay Burlesque, Cosplay Pro Wrestling, Ellen McLain, Sonny Strait, Steve Blum, The Slants, and Uncle Yo.
Some of the featured events at this weekend's convention are Cosplay Masquerade, Anime Music Video Contest, Artemis, Artist Alley and autograph sessions. Other attractions are the "Dealer Room", game shows, live action role playing, karaoke and an array of panels and workshops.
Zenkaiakon will be held April 28 from 10 a.m.-2 a.m., April 29 from 9 a.m.-2 a.m. and April 30 from 9 a.m.-5 p.m. Tickets prices are $60 for "Three-day," $50 for Saturday and Sunday combination and $25 for Sunday only.
Monday is May 1 and a special May Day event will be held at Norristown Farm Park (West Germantown Pike and Barley Sheaf Drive, 2500 Upper Farm Road, Norristown, 610-270-0215).
Visitors will get a first look at what spring has brought to the month of May.
Tour guides have done some exploring in early spring are ready to show guests what is happening in nature during mid-spring. Visitors will get a chance to look at birds, baby animals, and more.
Participants in the event, which starts at 1 p.m., can celebrate May Day with a crafts demonstration and a dance around the maypole. Admission is $3.