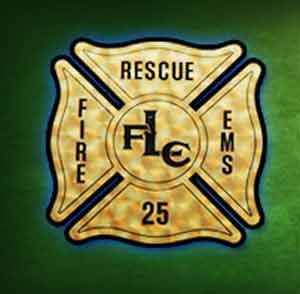 Congressman Patrick Meehan (R-7) announced Tuesday that Longwood Fire Company earned a $42,286 federal grant through the Federal Emergency Management Agency's Assistance to Firefighters Grant (AFG) program. The grant will support the fire company's acquisition of lifesaving rescue equipment.
"The AFG program provides essential funding for equipment and safety programs for fire departments across the 7th District," Meehan said in a statement. "These grants help our first responders do their jobs safely and effectively. I'm grateful to all of the Longwood firefighters for the terrific work they do and I'm pleased to see federal resources supporting the hardworking firefighters in our own community."
Assistance to Firefighters Grants, also known as FIRE Act Grants, provide funding to eligible fire departments, Emergency Medical Services (EMS) organizations, and State Fire Training Academies for critically needed resources to enhance the safety of the public and firefighters.
"We are very pleased to have been awarded another FIRE Act Grant," said Longwood Fire Chief A.J. McCarthy. "This grant will fund a project to install stretcher fastener systems into our three Mobile Intensive Care Units. These systems help ensure caregiver and patient safety by guiding the cot throughout the loading and unloading process, and securing the cot during transportation. The systems will greatly reduce the possibility of a back injury to our providers, which is a common cause of loss of time injuries in the EMS industry. It will also provide a more secure system to lock the stretcher into the ambulance for transporting patients to the hospitals in the event of a motor vehicle crash."
"Without the support of the FIRE Act Grant program, this project would have never came to implementation as our budget is already stretched thin. We are appreciative of the support we have received through the FEMA grant process," McCarthy said.
Meehan notes that he has long supported robust funding for the AFG program, most recently urging his colleagues on the House Appropriations Committee to provide $405 million in funding for AFG grants nationwide.
Elsewhere in the region, AFG grants include more than $47,000 for the Willow Grove Volunteer Fire Company in Montgomery County, almost $150,000 for the Monarch Fire Company in Douglassville, Berks County and more than $95,000 for Darby Fire Company #1 in Delaware County.