By Denny Dyroff, Staff Writer, The Times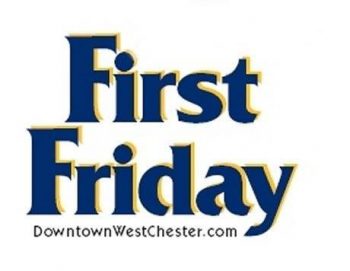 The clues have been showing up all week – kids are back in school, evening temperatures have been cool, a change is in the air.
In case you haven't noticed, summer is sneaking out the back door.
And, in case you haven't noticed, we're already into September.
Today is September 1 — the first Friday of the month.
When the first Friday of the month comes around, it's a good time to spend an evening in the heart of West Chester — a time when the borough hosts its version of First Friday (downtown West Chester,http://www.downtownwestchester.com).
First Friday activities, which are held on the inaugural Friday each month, feature great shopping opportunities and delicious food offerings. Stores are open late and many of them feature free refreshments and shopping specials.
As an added attraction, there will be free on-street parking after 5 p.m.
At 7 p.m. on September 1, West Chester University's Department of Earth & Space Science will present a special planetarium show titled "We Are Star Stuff."
The Mather Planetarium is located in the Schmucker Science Center, on the corner of Church Street and Rosedale Avenue. Tickets can be purchased online or by calling the ticket office at (610) 436-2266.
On September 7, downtown West Chester will be a happening place with a special event featuring live music and activities for the whole family. From 6:30-9:30 p.m., the final "Swingin' Summer Thursday" will take place on Gay Street between High and Darlington.
Visitors can stroll through downtown West Chester while listening to live music performances. Booths featuring favorite local restaurants and artisan craft vendors will be lining the streets.
In addition to food, crafters and music, the family-oriented event will feature clowns, jugglers, dancers, and more. Gay Street will be closed for this festival event, which is free but invited free-will donations. This event is produced by the West Chester Parks & Recreation Department and sponsored by the West Chester BID.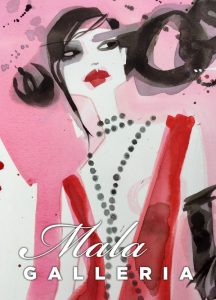 Kennett Square will also celebrate First Friday with its Art Stroll (downtown Kennett Square, http://historickennettsquare.com) from 6-9 p.m. on September 2.
The event, which is sponsored by Historick Kennett Square, celebrates the local art scene with special activities in the galleries, shops and restaurants throughout town.  Many of the town's businesses and galleries will stay open late for First Friday.
Kennett Square's Art Stroll is a monthly celebration of the local art scene as it is showcased in the galleries, shops and restaurants throughout town.  Residents and visitors alike are encouraged to wander along the tree-lined streets and browse the many businesses that stay open late.
Lancaster also has a lively First Friday celebration very month. This month's edition of First Friday Lancaster (https://visitlancastercity.com/first-friday) will run from 5-9 p.m. on September 1 in downtown Lancaster.
The event will feature attractive exhibitions at art galleries, artisan studios and museums. There will also be live performances presented in a variety of genres — professional theater, symphony orchestra and performing groups.
There will also be First Friday events at venues all around Philadelphia (https://www.eventbrite.com/d/pa–philadelphia/first-friday/) as well as in York (http://www.downtownyorkpa.com/firstfridays/).
This year, First Friday is the gateway to Labor Day Weekend — the weekend when summer unofficially screeches to a halt. The official end of summer arrives later in the month but for some, summer is already over because the new school year has already begun.
One thing that will never change about the Labor Day Weekend is the longevity of the annual events staged on the last holiday weekend of the summer. Many of the area's annual Labor Day Weekend events have been held continuously for 40 years or longer.
The Ludwig's Corner Horse Show (Routes 100 and 401, Bucktown, 610-458-3344, www.ludwigshorseshow.com) is in elevated status near the top of the list of the Chester County's longest-running annual Labor Day Weekend events.
The show, which is held at Ludwig's Corner Horse Show Grounds, is closing in on its diamond anniversary. The 2017 edition of the show, which is the 74th annual staging of the event, will be held September 2-4 at its long-time site in the northern part of Chester County.
The three-day event will feature a variety of fun activities. Families can enjoy rides, vendors, face-painting, hayrides, live music, games, food concessions and children's games. There will also be a large number of booths with representatives of groups that are involved in the preservation of open space.
The very first Ludwig's Corner Horse Show was staged in 1943 as a small show to raise money for local scout troops. It featured just 88 horses. Now, it is a very large show with over 400 horses competing for three days in both hunter and jumper classes.
The featured equestrian event is the Lexus Jumper Mini-Prix competition. Other competitions will feature dressage, cones and cross country — and over $3,000 in prize money.
The horse show features a number of special events including a country fair, a carriage parade, pie-eating contests, a costumed pet parade, Creepy Crawlers Big & Small, a "Mounted Parade of Hounds," the Thorncroft Mainstreamers, hay rides, an antique tractor show, Silkie's Farm Alpacas, "Pioneer Games" and amusement rides.
The show will run from 8 a.m.-6 p.m. each day. Saturday is Family Fun Day and features $10 per carload admission. Tickets are $7 for adults and $3 for children (12 and under) on Sunday and Monday.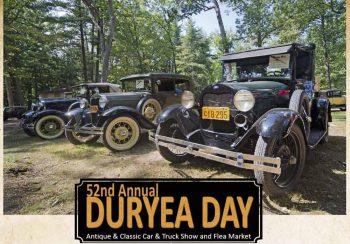 For more than a half-century, Duryea Day has one of Boyertown's cherished annual events. This year, Duryea Day (Boyertown Community Park, Second and Madison streets, Boyertown, 610-367-2090,www.boyertownmuseum.org) is celebrating its 52nd year with another top caliber "Antique and Classic Car Show."
The one-day event, which is hosted by the Boyertown Museum of Historic Vehicles, serves as a showcase for antique and classic cars and trucks of all types. This year, it will be held on September 2 from 9 a.m.-4 p.m. in the scenic park in downtown Boyertown.
Duryea Day was created as a tribute to local automobile pioneer Charles Duryea, who started building automobiles in Reading more than a century ago. Duryea was making automobiles long before most people in the area had even seen a car.
A Labor Day Weekend tradition, the "Antique and Classic Car Show" draws exhibitors from all over the Mid-Atlantic region with an amazing array of collector cars, antique trucks, hot rods, vintage motorcycles, custom cars and special interest vehicles.
Visitors have the opportunity to get up-close looks at a number of automobiles they probably have never seen before — cars made by long-defunct companies such as Franklin, Winton and Peerless. There will also be displays of timeless classics like the Ford "Model T."
The auto show will feature awards in the following categories — Pre-War Antique Car, Post-War Antique Car, Antique Commercial Truck, Street Machine, Antique Pickup Truck, Street Rod, Antique Motorcycle and Antique Sports Car.
In addition to the car show, Duryea Day also features live entertainment, food and beverage vendors, a 50/50 drawing, a "car corral" and an auto flea market. There will also be a variety of entertainment and special activities for children.
Admission to Boyertown Park for Duryea Day is $7 for adults and $3 for children (ages 6-12). Visitors to Duryea Day can take advantage of complimentary admission to the Boyertown Museum of Historic Vehicles. A special trolley will make continuous loops between the park and the Boyertown Museum of Historic Vehicles until 4 p.m.
Lancaster has a pair of craft shows this weekend that definitely qualify as two of the top events in the longevity category.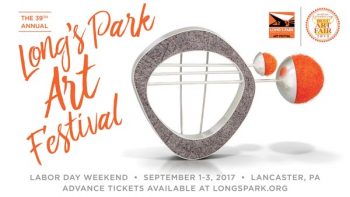 The Long's Park Art & Craft Festival (Harrisburg Pike and the Route 30 Bypass, Lancaster, 717-735-8883, www.longspark.org) and the Heart of Lancaster County Arts and Crafts Show (Root's Country Market-Auction, 705 Graystone Road, Manheim, 717-898-6297, www.heartoflancasterartsandcraftshow.com) have both been around for decades.
The 39th Annual Long's Park Art & Craft Festival runs from September 1-3 at Long's Park in downtown Lancaster. The 30th Annual Heart of Lancaster County Arts and Crafts Show is scheduled to take place on September 2 and 3 at Root's Country Market-Auction.
More than 200 fine artists and artisans representing 30 states were selected through a juried process for inclusion in this year's show at scenic Long's Park, an 80-acre park in the center of Lancaster. All proceeds benefit the free Long's Park summer entertainment series.
A large contingent of artisans will be selling their wares and demonstrating their crafts each day at Long's Park. The show will feature an array of categories, including drawing, glass, paper, musical instruments, ceramics, leather, printmaking, wearable fiber, mixed media, precious jewelry, painting, metal, decorative fiber, photography, sculpture, toys and wood.
The "Susquehanna Style Bistro" at Long's Park will offer guests a tasty selection of food from some of the region's finest restaurants and caterers. The selection of salads, pastas, sandwiches, seafood and desserts will be complemented by a selection of fine wines, craft beers and special mimosas.
The festival will also present live entertainment all three days starting with Dave Wilson Quartet, Over Easy (jazz group) and Ken Garrett on September 1. Amy Banks Quartet, Dave Newman and Garrett will perform on September 2. On September 3, entertainment will be provided Blues on the Loose Dave, Temple Avenue and Garrett.
Festival hours are 10 a.m.-6 p.m. on Friday and Saturday and 10 a.m.-5 p.m. on Sunday. Tickets are $10 for one day and $15 for multi-day.
The Heart of Lancaster Arts and Craft Show is celebrating its 30th anniversary this year — and its sixth anniversary as a two-day event. This year's show will feature a roster of more than 200 artists and fine craftsmen from all around the East.
This juried event features a wide variety of traditional, primitive, and contemporary art and crafts. Importantly, all the items on display at this show are hand-crafted by the artists. The event also offers an array of crafts demonstrations.
There will be vendors with a wide variety of food and beverage items at the event, which is scheduled for September 2 and 3 from 10 a.m.-4 p.m. each day.
dditionally, live entertainment will be provided by the Susquehanna Pipes and Drums and the jazz group Over Easy.
One of the nicest attractions offered by the Heart of Lancaster Arts and Craft Show is free admission for all. Show hours are 10 a.m.-4 p.m. each day.
There is a festival in northern Delaware is well past the century mark. It's the Arden Town Fair (The Village of Arden, 2126 The Highway, Arden, Delaware, 302-475-3126, www.ardenclub.com) which is celebrating its 110th anniversary this year. It will be held September 2 from 10 a.m.-6 p.m.
The well-attended holiday event has many popular features such as delicious homemade baked goods, the Library Gild's used book sale, more than 120 vendors of handmade crafts and jewelry, children's games and rides and the antiques and collectibles market with more than 50 dealers.
Other attractions at the fair are the food court, pony rides, the dunk booth, booths selling plants from the Gardeners Gild, dance demonstrations, the popular Beer Garden with continuous live entertainment and the Holistic Expo at the Buzz Ware Village Center.
The Fair's lineup of live music this year includes Diamond State Concert Band, Grindbox, Round Angle Sound, Travel Songs, Camp Candle, Garry Cogdell and the Complainers, Steal Your Peach, and Jr. Wolf.
The annual fair features free admission. Rain date for the festival is September 3 from 10 a.m.-6 p.m.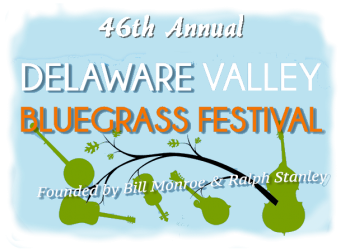 The Delaware Valley Bluegrass Festival (Salem County Fair Grounds, Route 40, Woodstown, New Jersey, 302-321-6466, www.delawarevalleybluegrass.org) has also been on the Labor Day Weekend schedule for a long, long time.
This weekend, the eagerly-anticipated annual music event, which runs from September 1-3, will celebrate its 46th anniversary. The festival will feature three days of old-time music – the kind of music that takes you back to a bygone era and makes you feel good.
The event was first held on Labor Day Weekend in 1972 in Glasgow, Delaware and was known as the Delaware Bluegrass Festival. It remained in Delaware through 1989 and moved to its current location in 1990.
Live music at this year's festival will start on September 1 with a lineup featuring Junior Sisk and Ramblers Choice, April Verch Band, Danny Paisley and the Southern Grass, Gibson Brothers and Asleep at the Wheel.
Saturday's performers will be The Becky Buller Band, Danny Paisley & Southern Grass, Charm City, and The Del McCoury Band.
The lineup for September 3 includes Kid's Academy Showcase, Tuesday Mountain Boys, Bob Amos & Catamount Crossing, Big Country Bluegrass, Foghorn Stringband, Blue Highway, and Flatt Lonesome.
Single day tickets are $55 (Friday and Saturday) and $45 (Sunday).
Weekend tickets are $110 and senior citizens (62 and over) get $5 per day off daily tickets or $15 off weekend ticket price. Student tickets are $35 for Friday or Saturday, $30 for Sunday and $60 for the weekend.
Another really old annual event in the area is the Labor Day Volksfest at the Cannstatter Volksfest Verein (9130 Academy Road, Philadelphia, http://cannstatter.org/).
Held every year since 1873, the Cannstatter Volksfest is the nation's oldest German festival and one of Philadelphia's longest-running Labor Day Weekend events.
The 145th annual staging of the festival, which is running from September 2-4, features tasty German food items such as Weisswurst, Bratwurst, Leberkaese, Heisser Leberkäse, Kartoffel-Salat, Schnitzel, Maultaschen, Spätzle, Pflaumenkuchen,  Zwetschgenkuchen and, of course, Frankfurters
One of the most popular sites at the fair will be the biergarten which will have an attractive variety of great-tasting German beer on tap.
The Volksfest is a family-oriented event that has amusement rides, games and an array of activities for every age group. There will be German music and dancing, souvenir booths, German German-American singing and vendors with German clothing.
The Volksfest will have live music each day with a roster of acts that includes Greater Kensington String Band, GTV Almrausch Dancers, Altweibermühle (Old Ladies Mill), Joe Weber Band and Bratwurst Boys Band.
Admission is $6 for one day, $9 for two-day pass, and $11for three-day pass. Children under 12 will be admitted free.
The 52nd Annual Polish Festival the National Shrine of Our Lady of Czestochowa (654 Ferry Road, Doylestown, 215-345-0600, www.czestochowa.us) is being held from September 2-4 and again on September 9 and 10.
Visitors to the festival will be able to feast on such Polish delicacies as kielbasa, pierogies, placki, holubki and chruschicki. There will also be several beer booths on the grounds.
The festival will feature rides, games, a "Polish Wedding & Dozynki," "Medieval & WWII Polish Living History Groups" and a full slate of Polish music and polka bands.
Admission to the festival is $12 per person.
The oldest festival in Pennsylvania just might be the Allentown Fair (17th and Chew Street, Allentown, 610-433-7541, www.allentownfairpa.org). It's an event that has been drawing large crowds for 1654 years.
It was first staged in October 1852 when the Lehigh County Agricultural Society held its first fair. The huge annual fair in Allentown is still one of the state's premier late-summer attractions. Now known as "The Great Allentown Fair", its 2017 edition is running now through September 4.
It is a fun-filled event that spans generations and appeals to people of all ages. The multi-day event at the Allentown Fairgrounds features thousands of farm, garden and home exhibits and competitions along with thrill rides, amusement games, variety acts, international foods and some of the top entertainers currently on tour.
The Grandstand Stage hosts the headline acts –Rascal Flatts – Sept. 1; Pentatonix – Sept. 2; MEGA 99.5 'Summer's Last BASH' – Sept. 3; and J&J Demolition Derby (September 5).
All Grandstand shows are ticketed events but the fair also offers a wide array of free concerts at Agri-Plex Square, Harvest Patio, Centennial Stage, MainGate Bier Garten & Night Club and the RCN Farmerama Theater.
The fair's list of daily entertainment attractions also includes Marvelous Mutts," "Robinson's Pig Paddling Porkers," "Lil' Farm Hands," the "4-H Petting Zoo," "Nerveless Nocks All American Thrill Show," roving comedian/magician Dale Scott and the "Rhinestone Roper Show."
As always, amusement games and rides are one of the fair's main attractions. This year, the Great Allentown Fair will again feature thrilling rides and games of skill and chance presented by Powers Great American Midways.
There will also be a wide array of agricultural competitions and exhibits each day at the fair. Tickets are $8 for adults with children under 12 admitted free.
A popular event in Delaware this weekend is "Steamin' Days" at Auburn Heights Preserve (3000 Creek Road, Yorklyn, Delaware, 302-239-2385, http://auburnheights.org).
"Steamin' Days," which is held on the first Sunday of the month through November, focuses on steam power.
During "Steamin' Days at Auburn Heights," the site is bustling with activity. Visitors are encouraged to climb into an antique automobile or board one of the trains and experience what it was like to travel at the turn of the 20th century. They can also tour the magnificent 1897 mansion that was home to three generations of the Marshall family.
Also included is entry to the Marshall Steam Museum, which features the world's largest operating collection of Stanley steam cars along with a 1930s working Lionel electric train display, a hands-on engine display, kids activities and exhibits and the Museum Gift Shop.
Activities run from 12:30-4:30 p.m. each time. Combo Tickets, which cover all rides and building tours, are $19 (13 and older) and $12 (age 12 and under).