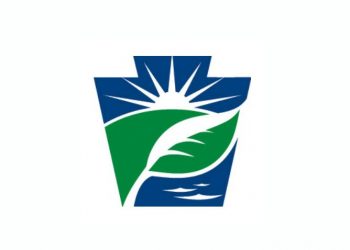 The troubled — and much protested — construction of the Mariner East 2 pipeline, which cuts through the heart of Chester County, was halted Wednesday morning by the state Department of Environmental Protection, just days after local residents and officials mounted calls to stop the project.
According to a statement issued Wednesday morning by DEP, the agency has issued an order suspending the construction permits associated with the Mariner East 2 pipeline until the permittee, Sunoco Pipeline, L.P. (Sunoco) meets the requirements outlined in the order. Sunoco must cease all construction activity on the pipeline project, except for maintenance of erosion controls and limited maintenance of horizontal directional drilling equipment. 
"Until Sunoco can demonstrate that the permit conditions can and will be followed, DEP has no alternative but to suspend the permits," said DEP Secretary Patrick McDonnell. "We are living up to our promise to hold this project accountable to the strong protections in the permits."
While none of the alleged violations took place in Chester County, the DEP complaint lists a large number of complaints — many in nearby Berks County — of failure to use construction methods allowed under the permit, wastewater spills, as well as failures to report spills and incidents during construction to the DEP as required by law.
The shutdown comes less than a month after state Sen. Andy Dinniman called on Gov. Tom Wolf to halt construction on the pipeline, citing well contamination, sinkholes and other issues tied to the pipeline construction in Chester County.
Under the order, all activities permitted under Chapter 102 and Chapter 105 of the PA Code must immediately cease. The permits will be suspended until Sunoco satisfies the terms outlined in the order, including, but not limited to:
Address all impacts to private water wells in Silver Spring Township, Cumberland County
Identify all in-progress or upcoming construction activities and detail the specific Chapter 102 and Chapter 105 permit under which the activity is authorized
Submit a detailed Operations Plan outlining additional measures and controls to minimize inadvertent returns
The full order can be found here: http://files.dep.state.pa.us/ProgramIntegration/PA%20Pipeline%20Portal/MarinerEastII/OrderSuspendingConstructionActivities010318.pdf
A list of the Notices of Violations issued to Sunoco for Mariner East 2 can be found on the DEP website: http://www.dep.pa.gov/Business/ProgramIntegration/Pennsylvania-Pipeline-Portal/Pages/Mariner-East-II.aspx