By Denny Dyroff, Staff Writer, The Times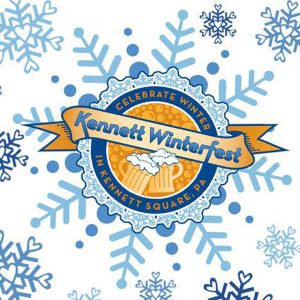 Something special happens in Kennett Square this time of the year — a popular annual event known as the Kennett Winterfest. Usually, tickets are already sold out by this time but this year some tickets remain.
The Sixth Annual Kennett Winterfest (http://kennettwinterfest.com/) will be held on February 24 from 12:30-4 p.m. in a tented area near 600 South Broad Street in Kennett Square.
Visitors are invited to enjoy winter brews from at least 60 unique craft breweries. Admission to the festival includes unlimited tastings of delicious craft beer.
Once again, the festival will feature a food truck selection instead of a food ticket. Food is available on a pay-as-you-go basis and is not included in the price of admission.
The line-up of food trucks participating in Saturday's event are Abuelita's Empanadas, Dia Doce, Natalie's Fine Food, Ka'Chi Food Truck, and Southbound BBQ.
The long list of participating breweries includes North Country, Odd Logic Brewing, Oskar Blues, Otter Creek, 2SP Brewing, Argilla Brewing, Avery,  Ballast Point, Bells Brewery, Big Hill Ciderworks, Conshohocken Brewing, Dock Street Brewing, Dogfish Head, Double Nickel, Tuned Up Brewing, Unee Annee, Urban Village Brewing, Wicked Weed,  Duck Rabbit, Epic Brewing, and Flying Dog.
Also featured will be Free Will Brewing, Half Acre Brewing,  Kennett Brewing Co., 21st Amendment, Aston Abbey, Avery, Bellefonte Brewing, Blueprint Brewing, Brickworks, Lancaster Brewing, Levante Brewing, Locust Lane Brewery, Hidden River, Hollow Earth, Imprint Beer Co., Kurant, La Cabra Brewing, Manayunk Brewing, McKenzie Brew House, Mispillion River Brewing, and Neshaminy Creek.
The roster also includes  Rebel Seed Cider, River Horse, Round Guys, Ship Bottom Brewery, Singlecut Beersmith , Southern Tier, St. Benjamin, Tall Tales Brewing, Toolbox Brewing Company, Victory Brewing, Coronado, Down East Cider, East Branch Brewing, EverGrain Brewing, Funk, Guinness, Ship Bottom, SlyFox, St. Boniface, The Bruery, Yards and Zero Day Brewing .
Tickets are $60 general admission and $15 for designated drivers.

For a family event that is both fun and educational, it's hard to top the annual Pancake Breakfast and Maple Sugaring Celebration at the Tyler Arboretum (515 Painter Road, Media, 610-566-9134, www.tylerarboretum.org).
The popular wintertime event will be held on February 24 from 8 a.m.-1 p.m.
The Pancake Breakfast brings visitors to the arboretum site on a Saturday morning in February each year to dine at an all-you-can-eat pancake and sausage breakfast — a hearty morning meal featuring hot pancakes, savory sausage, fresh maple syrup, coffee, tea and juice.
After enjoying the tasty morning meal, visitors can go out into the arboretum to learn how real maple syrup — not maple-flavored pancake syrup — is made. Demonstrations and maple sugaring tours are presented throughout the morning at the old-fashioned maple sugaring festival. The tours show how authentic maple sugar is made — a process that involves tapping the trees and boiling down the sap.
If you've ever wondered why real maple syrup is such an expensive item, look at the numbers. It takes about 40 gallons of maple sap to make one gallon of syrup and it takes about 30 years for a sugar maple tree to grow large enough to tap.
Tickets for the Pancake Breakfast are $16 for adults and $10 for children (ages 3-12).

On February 24, there will be another maple sugar event worth checking out when Wissahickon Environmental Center (300 West Northwestern Avenue, Philadelphia,
215-685-9285) hosts its annual Maple Sugar Day.
There will be ongoing maple sugaring demonstrations, pancakes with real maple syrup, a taste test of different pancake toppings, and freshly made maple candy to taste. Pennsylvania Maple Syrup products will be available for purchase.
The all-ages event is free and will run from 11 a.m.-3 p.m.
Another pancake event this weekend will give you the opportunity to do a good thing and enjoy good food.
On February 25, Faithful Friends Animal Society (http://www.faithfulfriends.us) will be presenting "Pancakes for Paws" at the Elks Lodge (1310 Carruthers Lane, Wilmington, Delaware).
The menu features pancakes with assorted toppings, scrambled eggs, potatoes, coffee and orange juice. Vegan Pancakes also available. For those thirsty for something with a little more kick than coffee of OJ, Mimosas and Bloody Marys will be available at $5 each.
Raffle Tickets are three for $5 or 10 for $10 and raffle prizes will be awarded every hour. There will also be door prizes, kids activities and special appearances from adoptable dogs.
Tickets for the breakfast are $10 for adults and $5 for children with three seatings – 9, 10 and 11 a.m.
There will more pancakes being flipped this Sunday in Delaware.
Also on February 25, the Delaware Nature Society will host a "Maple Sugaring And Pancake Breakfast" at the Ashland Nature Center (3511 Barley Mill Road, Hockessin, www.delawarenaturesociety.org)
Visitors to the Nature Center can learn about the maple sugaring process, boil sap and taste it. Then, they will be able to warm up with a pancake breakfast complete with maple syrup. The event will be led by Erynn DeGennaro and Mike Mamanella.
The event, which will run from 10 a.m.-noon, is $12 for adults ($7 for members of the Delaware Nature Society) and free for children (five and under).
The annual Celebration of African Cultures at Penn Museum (3260 South Street, Philadelphia, www.penn.museum) has become one of the museum's most popular annual events.
On February 24, the Penn Museum is bringing back its popular Celebration of African Cultures for its 29th year. The all-day event features gallery tours, performances, storytelling, games, workshops, crafts and a special African Marketplace.
The following is the schedule of events — 11:30 a.m. and 3:15 p.m., Short Film; 12:30 p.m., Culture Shock Dance Performance; 11 a.m., African animal yoga for children; noon and 2:15 p.m., Women's Sekere Ensemble; 1 p.m., Queen Nur Storytelling; 1:30 p.m., Dunya Performing Arts Company Drum Workshop; 2 p.m., Catskill Puppet Theater, Inc: The Lion's Whiskers; 2:30 p.m., Dunya Performing Arts Company Dance Workshop; 3 p.m., Argeggio Jazz Ensemble Performance and Workshop; and 3:45 p.m., African Rhythms Dance Performance.
Activities throughout the day include Mancala and Traditional African Games Drop-in Workshop, African Marketplace, Mask-making Make-and-Take Craft and African Menu in the Pepper Mill Café.
Admission is $15 for adults, $13 for seniors (65 and above); and $10 for children (ages 6-17) and full-time students with college ID; and free for Museum members, active U.S. military personnel, and children (5 and under).
The Chinese (or Lunar) New Year arrived last week and that means the "Year of the Dog" has begun.
The Chinese zodiac is a rotating cycle of 12 years in which each year is represented by a specific animal and its characteristics — rat, ox, tiger, rabbit, dragon, snake, horse, sheep, monkey, rooster, dog and pig. In 2018, it's the dog's turn.
2018 is the "Year of the Dog" according to Chinese zodiac.
The Dog, which is the 11th of all zodiac animals, is associated with the Earthly Branch xū and the hours 7-9 in the evening. In the terms of yin and yang, the Dog is yang. In China, it is still popular to name dogs Wàng Cái. It means "prosperous wealth" and comes from dogs' barking sounds.
On February 24, the Delaware Art Museum (2301 Kentmere Parkway, Wilmington, Delaware, 302-571-9590, www.delart.org) will present "Chinese New Year Celebration: The Year of the Dog" from 11 a.m.-3 p.m.
Visitors are invited to celebrate the 12th Annual Chinese New Year at the Delaware Art Museum at the popular annual free event.
This celebration includes traditional Chinese art activities, artist demonstrations, a lion and folk dance, a Chinese yo-yo performance by the Chinese American Community Center Folk and Lion Dance Troupes and Yo-Yo Club, and a special performance by Nai-Ni Chen Dance Company entitled "Red Firecrackers: The Legend of the First Chinese New Year."
Artwork created by children from the Chinese School of Delaware to commemorate this holiday will be on view. This program is presented in conjunction with the Hanlin Chinese Culture Association.
Another good destination in Delaware this weekend will be the 17th Annual Hockessin Art Festival. The event, which runs from February 23-25, will be held at the Hockessin Memorial Hall, (606 Yorklyn Road, Hockessin, Delaware, 302-998-1930, www.wwrr.com).
The Wilmington & Western Railroad's Hockessin Art Festival is a fundraising effort to benefit the railroad, now entering its 52nd year of tourist service. The W&WRR operates steam and diesel trains year-round on 10 miles of track through the scenic Red Clay Valley.
The festival features more than 20 artists who will be displaying and selling original works of art. Refreshments will be available and door prizes will be awarded. On February 23, there will be a special "Friday Evening Preview" from 5-8 p.m. featuring light hors' doeuvres and a cash bar.
This year's roster of artists includes Larry Anderson, Christina Oddo, Catherine Colsher, Steve Oliver, Sandy Askey-Adams, Doris Davis-Glackin, Joe and Lorann Jacobs, Kathy Ruck, Nancy Butler, John Stevens, Rita Trimmer, Eric Zippe, Irina's Originals, Patricia Brown-Tolton, Marcie Tauber, Anna Biggs Designs, Shawn Faust, Beth Palser, Andy Smith, John Styer, Helena van Ememrick-Finn, Rick Phillips, Ellen Gavin and Susan Yoder.
As an added attraction, the Wilmington & Western Railroad will be running its "Festival Express" on Saturday and Sunday. The railroad's vintage 1929 railcar will depart from the station behind Memorial Hall for 40-minute round trips through the towns of Yorklyn and Ashland.
The trains depart from behind the Hockessin Memorial Hall in Hockessin. Tickets are $5 and departure times are 11 a.m., noon, 1, 2 and 3 p.m. both days with an additional train at 10 a.m. on Saturday.  
Admission to the festival is $3 for adults and free for children (under 12). Tickets for the train ride are $5 for everyone.
This weekend, the Delaware Children's Museum (550 Justison Street, Wilmington, Delaware, 302-654-230, delawarechildrensmuseum.org) is presenting a special event for children that is both fun and educational.
On February 24, the activity-driven kids' museum is hosting is annual Science Expo from noon-3 p.m.
Kids of all ages are invited to jump into science, technology, engineering, arts, and mathematics (STEAM) during the DCM's annual Science Expo.
The event will be presented by STEAM Ambassador students from the Charter School of Wilmington and Cab Calloway School of the Arts.
Other events at the museum on Saturday are "Block Party," "Cardboard Maze" and "Open Studio" at 10 a.m., "The Human Body with Stufee" at 1 and 3 p.m., and "The Aquarium: Lunch and Learn" at 12:30 p.m.
Tickets to visit the Delaware Children's Museum are $8.75 for general admission.
On Saturdays in February and March, Hagley Museum and Library (Route 141, Wilmington, Delaware, 302-658-2400, www.hagley.org) presents a special event called "Science Saturday."
Visitors of all ages are invited to discover solutions to science and engineering challenges. Science Saturdays are drop-in activities, so visitors are free to stop by at any time during the event hours. 
The program on February 24 will be "Science Saturday: Pump It Up!"
For this Saturday's activity, visitors will have fun with fluid dynamics and hydraulics. Visitors of all ages are invited to discover solutions to science and engineering challenges.
In other museum activity geared for youngsters, the Garden State Discovery Museum: (2040 Springdale Road, Cherry Hill, New Jersey, 856-424-1233, www.discoverymuseum.com) is presenting a special program called "Passport to Discovery" on selected weekends now through the end of March.
On February 24, the program will be "Passport to Discovery: Italy." It was originally scheduled for February 11 but did not want to compete with Super Bowl Sunday.
The museum's website offered the following invitation – "Pizza, painting and Pisa? Magnifico! Join us as we celebrate all things Italian. Visit Milly's Which Craft Art Studio crafted by A.C. Moore to learn how to paint like Michelangelo and construct your own miniature leaning tower of Pisa."
"Passport to Discovery: Ireland" is scheduled for March 3 and 4 followed by "Passport to Discovery: Animals of the Americas" on March 10 and "Passport to Discovery: Polynesia" on March 17.
Admission to the museum is $13.95 for adults and children (12 months and over) and $12.95 for seniors. Children visiting the museum must be accompanied by an adult 18 or older.
Even though only a few remnants of Valentine's Day 2018 still exist — such as deeply-discounted candy in heart-shaped boxes at drug stores and supermarkets — chocoholics can still celebrate in the final days of February.
The Chaddsford Winery (632 Baltimore Pike, Chadds Ford, 610-388-6221, http://www.chaddsford.com) will host its final Wine & Chocolate Pairing on February 24 and 25 from 1-5 p.m.
The event will feature a walking wine-and-chocolate tour of Chaddsford Winery. Visitors can explore several areas of the historic property as they visit five stations featuring artisan chocolates carefully paired with our award-winning wines.
The "Wine & Chocolate Pairing" line-up, which features gourmet chocolates by Éclat Chocolate, includes Dark Salted Caramel with 2015 Proprietors Reserve Red, Vanilla Crème with 2015 Harbinger, Lavender Chocolate with Sunset Blush, Gingerbread Ganache with 2015 Barrel Select Chardonnay and Chaddsford Cocoa made with Chaddsford Red.
Live entertainment will be provided by Jamie Rose on February 24 and Trevon Raines on February 25.
Tickets are $30 per person.
The last of this year's "Wine and Chocolate Pairings" at Penns Wood Winery (124 Beaver Valley Road, Chadds Ford, 610-459-0808, http://www.pennswoodsevents.com) will be held Saturday and Sunday from 11 a.m.-5 p.m.
In addition to its regular tastings, the winery is offering special tastings to celebrate is the month of wine, chocolate, romance and fun.
Penns Wood is adding new and exciting items to its wine and chocolate pairings this year and is featuring five of its wines carefully paired with local chocolate treats. 
The newest Field Blend Red was released on February 3 and is included in the Wine and Chocolate pairings. It will also be available by the glass and bottle.
Tickets cost $25 per person in advance and reservations are required. Cancellations must be made within 72 hours or ticket holders will be charged the full amount of the tasting. Reservations are made and kept on the hour.
Black Walnut Winery (3000 Lincoln Highway, Sadsburyville, 610-857-5566, www.blackwalnutwinery.com)  will have its last "February Wine and Chocolate Pairings" on February 24 and 25.
The special days will feature a pairing of five of Black Walnut's wines with gourmet chocolates from Bridge Street Chocolates of Phoenixville. Wine and Chocolate pairings will take place at the top of hour at 1, 2, 3 and 4 p.m.
Cost is $2 per person and includes a Black Walnut logo wine glass. Guests can choose to upgrade their pairing to include a Port tasting as well (two port style wines) for $30 per person.
A great way for chocoholics to satisfy their chocolate cravings is to take a trip to Hershey during the month of February. This month, it's time for "Chocolate-Covered February in Hershey" (various locations around Hershey, 800-HERSHEY, www.chocolatecoveredfebruary.com).
It is only natural that Hershey, the town that bills itself as "The Sweetest Place on Earth," hosts a month-long celebration in honor of all things chocolate. Hershey has decadent chocolate events planned throughout the month of February.
This weekend, visitors to the Hershey Store can try their hand at making their own heart-shaped milk chocolate confections and hand-made truffles. Other activities are a "Chocolate Tea" at the Hotel Hershey and a "Chocolate and Spirits Pairing Class & Chef Demonstration" at the Hershey Lodge.
The "Hersheypark Chocolate Parade" will be held at the amusement park every Saturday and Sunday in February beginning at 2:30 p.m. each day. There will also be an "Interactive Story Time & Hot Cocoa" session at 1 p.m. and again at 3 p.m. at Hersheypark every Saturday and Sunday in February.
Other activities throughout the month include "Chef Demonstrations" at the Hotel Hershey, "Hershey's Chocolate Dessert Journey" at Hershey's Chocolate World, "Hershey's Character Breakfast" at Hershey Lodge, "Wild Treats" at ZooAmerica, and "Old Chocolate Balsamic Tastings" at the Hotel Hershey.
If you're looking for a brief break from winter, head to Longwood Gardens (Route 1, Kennett Square, 610-388-1000, www.longwoodgardens.org). It's always spring in Longwood's conservatory.
Every year in February and March, Longwood celebrates the one of the world's most popular plants – the orchid. The festive celebration of the ultra-popular plant is called "Orchid Extravaganza" — an annual event that opened this year on January 20 and is continuing through March 25.
The largest family of flowering plants in the world is the orchid — a flower that is acclaimed as one of the most beautiful, delicate and graceful flowers in the world. The Royal Botanical Gardens of Kew list over 20,000 accepted species with about 800 new species added each year. Additionally, horticulturists have more than 100,000 hybrids and cultivars.
The celebration of the orchid species features thousands of orchid blooms along with a variety of displays and special exhibits throughout its four-acre conservatory. "Orchid Extravaganza" will also feature stunning displays of orchids in planting beds, containers and innovative exhibits.
As one of the first plant collections at Longwood, orchids have held a place of distinction since 1922. The site's talented horticulturists celebrate the beauty and variety of orchids with an artful display that includes a towering 12-foot-tall archway, a spectacular orchid curtain, and hundreds of vibrant Vanda orchids adorning the Silver Garden. 
Approximately 5,000 colorful orchids hang from baskets, create inspiring arrangements and adorn unique forms throughout "Orchid Extravaganza." Those who visit the floral extravaganza in March will have the opportunity to see Longwood Gardens' rare sky-blue poppies in bloom in the Conservatory during Longwood's inaugural Winter Blues Festival.
Another attraction is "OrKid Day," which is scheduled for March 17. Each "OrKid Day" includes a kids' performance, craft sessions and the "Orchid Sorting Game."
Admission to Longwood Gardens is $23 for adults, $20 for seniors and $12 for students.
The Reading Terminal Market (5 North 12th Street, Philadelphia, www.readingterminalmarket.org) is celebrating its 125th anniversary this year.
The market will have a special anniversary party on February 24 from 7:30-11:30 p.m.
According to the market's website – "This year's party will be one for the history books."
The party celebrating the Reading Terminal Market's 125 years of providing visitors with great food and other items will be a gala event.
The four-hour party will feature six live bands, four open bars and all the food and desserts you can eat from more than 30 of the Market's merchants.
There will also be a silent auction, casino games, dance floor, cabaret and cocktail lounge.
Ticket prices range from $90-$175. Proceeds help support the Market's capital improvement program to ensure that the 19th century building can meet the needs of the 21st century.
February is African American History Month and the National Constitution Center National Constitution Center (525 Arch Street, Independence Mall, Philadelphia, 215-409-6700, www.constitutioncenter.org) is honoring it with a number of special events and attractions that are running now through the end of February.
During the month of February, the National Constitution Center will pay tribute to the achievements and the courageous sacrifices made by African Americans throughout history as they strived to become recognized as an integral part of "We the People." 
Activities at the Center will feature interactive programming designed for visitors of all ages. There will be artifacts highlighting important moments in African American history including a rare printing of the Emancipation Proclamation which was signed by President Abraham Lincoln.
The integral document is also featured in the "Decoding the Document: Emancipation Proclamation Document Workshop,"
Visitors are able to take a closer look at the museum's rare printing of the Emancipation Proclamation to learn more about its history, the history of the Civil War, and the background of the 13th, 14th, and 15th Amendments.
The "Breaking Barriers Show" looks at the lives of Thurgood Marshall, Bessie Coleman, Jackie Robinson, and other extraordinary African Americans throughout history to provide insight into the issues they faced and the rights they secured for all Americans. 
On the "Self-Guided African American History Tour", visitors can tour the Center's main exhibition "The Story of We the People" and discover important moments in African American history through historical artifacts.
Some of the featured attractions on the tour are rare, signed copies of the Thirteenth Amendments and Emancipation Proclamation, President Obama inauguration artifacts, The American National Tree (featuring influential African Americans including Paul Robeson, Fannie Lou Hamer, Ward Connerly and Muhammad Ali) and an original printing of the Supreme Court's controversial Dred Scott decision.
As part of the museum's interactive daily programming in February, visitors can test their knowledge of African American history at the museum's "Giant Game Board." Children and families compete to see who can cross the finish line first.  Participants serve as game pieces as they roll the giant dice, answer questions and work their way across the board.
As an added attraction, the Center is offering a special "Winter Sale" on admission. Now through March 31, tickets are only $10 for adults and $7.50 for children.
If you want to check out a popular outdoor winter attraction in downtown Philly, you have one last shot. This is the final weekend.
America's Garden Capital Maze at Dilworth Park (1 South 15th Street, Philadelphia, http://ccdparks.org/dilworth-park) is running now through February 25 and then will close for the season.
Located on the Greenfield Lawn, the maze features vibrant plantings, topiaries, twinkling lights, and décor that showcases all of the public gardens, arboreta, and historic landscapes that are located within 30 miles of Philadelphia. A "Welcoming Gazebo" is located at the center of the maze.
The Wintergarden and Maze is billed as "a way to celebrate in William Penn's original center square and the 32 regional gardens and arboreta that make this region America's Garden Capital."
Dilworth Park Wintergarden participants are Shofuso Japanese House & Garden, Stoneleigh: A Natural Garden, The Barton Arboretum & Nature Preserve of Medford Leas, The Gardens at Mill Fleurs, The Highlands Mansion & Garden, The Philadelphia Zoo, The Woodlands, Tyler Arboretum, Tyler Formal Gardens at Bucks County Community College, Welkinweir, Winterthur, and Wyck.
The roster also includes Ambler Arboretum, Arboretum at the Barnes Foundation, Awbury Arboretum, Bartram's Garden, Bowman's Hill Wildflower Preserve, Brandywine River Museum of Art, Camden Children's Garden, Chanticleer, Hagley Museum and Library, Haverford College Arboretum, Henry Botanic Garden, Henry Schmieder Arboretum, Hortulus Farm Garden & Nursery, Jenkins Arboretum & Gardens, Longwood Gardens, Morris Arboretum of the University of Pennsylvania, Mount Cuba Center, Nemours Estate, PHS Meadowbrook Farm, and Scott Arboretum of Swarthmore College.
America's Garden Capital Maze will be open now through February 25 – 9 a.m.-11 p.m., Friday and Saturday; and 9 a.m.-8 p.m. Sunday.