To The Editor,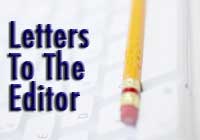 I'm compelled to write to all taxpayers in Kennett Township to correct a dangerous misimpression concerning the recent tax levied by the supervisors for public safety. The Longwood Fire Company DOES NOT RECEIVE A PENNY of additional funding from the new public safety tax. We actually receive less money from Kennett Township since the forming of the regional Fire/EMS commission. Police protection for the township receives the additional monies.
Longwood recently distributed its annual appeal for community support and we've received back some offensive comments from taxpayers because of their misconception about the distribution of the new tax money. Some believe we are seeking additional money on top of the increased tax funds. This is not true, and the misconception has greatly hurt our appeal. The amount of money we received in our appeals has greatly decreased and we are convinced this is because of the township tax increase.
Maintaining Longwood's Fire and EMS teams for 24/7 protection of the community is expensive and costs mount every year. The municipal support from our service area provided to Longwood accounts for less than 40 percent of our annual budget. While long term, sustainable funding is our goal – it did not occur during this tax increase.
Again, the supervisors approved a 1.9 mills property tax increase for township residents. The cost per household approaches $1,000 a year. Taxpayers were informed that money would go towards public safety, which it does. The new funding distribution does not include any additional funds for Longwood Fire Company. The supervisors failed to make that distribution clear when the tax was before public comment.
Longwood Fire Company needs your support to keep Longwood operating to protect all our neighbors. We understand the financial hardships of today's world, our personnel experience the same, but protecting our families from fire and medical emergencies comes at a price. Longwood Fire Company would appreciate any additional donations to the operation of these valuable life-saving services.
A.J. McCarthy,
Fire Chief,
Longwood Fire Company