By Denny Dyroff, Entertainment Editor, The Times
One of the most popular autumn events in the area is "The Great Pumpkin Carve" (Chadds Ford Historical Society, Route 100, Chadds Ford, 610-388-7376,www.chaddsfordhistory.org) which is running now through October 20.
The colorful event began with the carving competition on October 18. Live entertainment, hayrides and hot food are featured all three days.
Every year at the Great Pumpkin Carve, more than 60 carvers — amateur and professional — gather to sculpt, saw and chisel giant pumpkins in front of crowds of enthusiastic onlookers.  
This well-attended Chadds Ford tradition began in the early 1970's when artists Jimmy Lynch, Andrew Wyeth and his son Jamie Wyeth were convinced to carve pumpkins to decorate the inside of the Chadds Ford Inn. Other Chadds Ford artists joined in the carving and, within a few years, the event spread from the Inn's front porch all the way across the lawn of the Chadds Ford Gallery.
As the Pumpkin Carve grew, it moved to larger venues and in 1992 arrived at its current venue — the meadow behind the Chadds Ford Historical Society. This annual event, still held on the Historical Society's grounds, is a major fundraiser that raises funds to support the CFHS' educational programs, historic preservation of their historic sites and more.
The event uses native pumpkins that are grown by SIW Vegetables of Chadds Ford. They weigh between 150 and 400 pounds. Most of the pumpkins are of the variety "Prize-Winner," a drought resistant pumpkin that tends to be bright orange. There are also a few "Atlantic Giants," which tend to be paler and sometimes a less regular shape.
Hours are from 4-9 p.m. on October 19 and 3-9 p.m. on October 20. Admission is $15 for adults (18 and older) and $5 for children (ages 7-17).
There are many other pumpkin celebrations going on around the Delaware Valley featuring pumpkins in all shapes, sizes and forms – live pumpkins, carved pumpkins, illuminated plastic pumpkins, miniature pumpkins, artificial pumpkins and even digital pumpkins.
One of the most ambitious area Halloween attractions is "The Glow: A Jack O'Lantern Experience" (www.theglowjackolantern.com), which runs now through October 28.
This is a family-friendly, immersive Halloween stroll along a trail illuminated by more than 5,000 hand-carved jack o' lanterns.
The Halloween-themed happening will delight visitors as they are surrounded by thousands of intricately-carved pumpkins dangling from above and along the third-of-a-mile walk.
It is a family event that is good for kids of all ages – and an event featuring artistry. In the park, jack o' lantern dinosaurs stand up to 16 feet tall. "The Glow" also illuminates some of Philly's most famous natives with pumpkin look-a-likes featuring sports figures, famous icons, superheroes and princesses.
"The Glow" is located in West Fairmount Park adjacent to the Mann Music Center on Parkside Avenue. Tickets start at $16.99.
One of the premier pumpkin events in the state is the annual Pumpkin Days event at Tyler Arboretum. (515 Painter Rd., Media, 610-566-9134, www.tylerarboretum.org).

Tyler Arboretum's Pumpkin Days event is a fun-filled family festival as well as being one of the nature-oriented site's major annual fundraising events. This year's event will be held October 20 and 21 from 10 a.m.-5 p.m. each day.
The wide array of activities includes hay wagon tours, scarecrow making, a bounce house, face painting, a pumpkin patch, an inflatable obstacle course, pumpkin racing, arts and crafts, a haunted tree house, pumpkin painting and goats in the meadow.
Tickets are $15 for adults, $13 for seniors and $9 for children (ages 3-15). Free parking for Pumpkin Days is exclusively at the Penn State Brandywine campus, where visitors can catch the complimentary shuttle bus to and from Tyler Arboretum.
"Pumpkinland" (Linvilla Orchards, 137 West Knowlton Road, Media, 610-876-7116, www.linvilla.com), which is open through November 6, features fairy tale characters from nursery rhymes along with a huge scarecrow and a really tall storybook.
Other activities include train rides, a straw bale maze, hayrides, pick-your-own apples and pony rides. Another attraction, which runs through October 30, is "Hayride to the Witch's House." Admission is free, and hayrides are $9 per person.
The "Great Pumpkin Express Trains" (West Chester Railroad, Market Street Station, West Chester, 610-430-2233, www.westchesterrr.net) are scheduled for October 20, 21, 27, and 28.
The "haunted trains" with ghoulish characters leave West Chester's Market Street Station at noon and 2 p.m. Tickets are $25 for adults, $18 for children and $8 for toddlers (9-23 months).
Longwood Gardens (Route 1, Kennett Square, 610-388-1000, www.longwoodgardens.org) celebrates the pumpkin with its Pumpkin Playground.
The special attraction is open now through October 31.
Visitors to the special area in the Children's Corner will find an array of hands-on pumpkin fun and have an opportunity to capture a festive fall photo with Longwood's pumpkins — including the largest pumpkin on display, which weighs more than 550 pounds.
This weekend will be one of the last opportunities for visitors to check out Longwood Gardens' world-famous "Illuminated Fountain Performances." The special water displays will take place now through October 27 at 8:15 p.m. each night.
Regular admission to Longwood Gardens is $23 for adults, $20 for seniors (62+) and $12 for students (ages 5-18).
Phoenixville Pumpkinfest 2018 (Bridge and Main streets, Phoenixville, www.phoenixvillepumpkinfest.com) will be held on October 20 from 10:30 a.m.-4 p.m.
Pumpkinfest is a fun, free, family-friendly festival in the heart of downtown Phoenixville.
The event features derby races, a carnival, crafts, live music, and much more.
East Goshen's Pumpkin Festival is scheduled for October 20 at East Goshen Park (1655 Paoli Pike, West Chester, www.eastgoshen.org).
The event, which runs from 10 a.m.-1 p.m., will feature pumpkin bowling, a pumpkin pie eating contest and a list of other Halloween activities.
All kids at the free family-oriented event will receive a free pumpkin and can enter the pumpkin drawing contests.
Visitors can end the day with a leisurely romp in the hay and tractor ride.
Delicious food and hot coffee will be available from Firehouse Donuts and Dia Doce Cupcakes.
The Lights Fest Philadelphia will be held on October 20 at Plantation Field (1547 West Doe Run Road, Kennett Square, thelightsfest.com). It is one of a series of similar events held around the country each year.
The Lights Fest Philadelphia is an experience where thousands of friends and families gather to listen to live music, fill up on yummy food, and light up life by sharing personal wishes, dreams and goals. At the perfect moment everyone ignites personalized sky lanterns with Tiki torches and lets them take flight.
This activity creates a surreal ambiance where time slows down as each participant's lantern rises and joins with thousands of others to light up the sky.
The Lights Fest is dedicated to leaving a positive impact on the environment and everyone who attends the event. This is an event that is for everyone but cultivates individual experiences. Whether you're commemorating or celebrating, you're creating a special memory that will last a lifetime.
The mission of The Lights Fest is to create a transformative experience for families and friends, enabling them to share their light with others.
As The Lights Fest is an outdoor event, it can sometimes encounter unpredictable or bad weather. Event date and location are subject to change.
In cases where the weather forces cancellation of an event, the first possible make-up date will be the Sunday of that same weekend. If Sunday is not an option the second backup date will be within 90 days of the original event date. Refunds are not offered when the weather forces a rescheduling or relocating of an event.
The Lights Fest in Kennett Square will run from 2:30-8 p.m. Tickets are $50.
Longwood Fire Company (1001 East Baltimore Pike, Kennett Square, www.longwoodfireco.com) will be hosting its annual Open House on October 21 from 11 a.m.-2 p.m.
The fire company and its crew of dedicated firefighters will be opening the bay doors to welcome the community to the station. The event will also showcase the company's fire apparatus, equipment, and talent.
The popular annual event features a wide array of activities including LifeNet Air Medical Chopper, Vehicle Rescue Demonstration using the Jaws of Life, flu shots, Child ID fingerprinting, tours of the station, free food and beverages, face painting, and raffles.
Hood's BBQ will be onsite with its food truck with an array of tasty menu items available for purchase.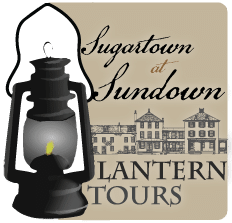 On October 19 and 20, visitors to Sugartown (690 Sugartown Road, Malvern, http://historicsugartown.org/events) will have the opportunity to see Sugartown in a whole new light at the "Sugartown at Sundown Lantern Tours."
Guides will lead visitors through the village by lantern and offer chilling tales about the village. The lantern tours will begin each night with the first tour at 6 p.m.
The tour will last approximately one hour. At the conclusion of the tour, guests can enjoy hot apple tea punch and treats from Simpson House Tea Room in the Carriage Museum
Admission is $10 for adults and $8 for children 6-10. The event is not recommended for children under age 6.
The Hagley Craft Fair is known for being one of the oldest and best annual craft events in the Brandywine Valley. Celebrating its 40th anniversary this year, the event will be held October 20 and 21 at Hagley Museum and Library (Buck Road East entrance via Route 100, Wilmington, Delaware, 302-658-2400, www.hagley.org).
The popular annual show, which is being held inside Hagley's Library Building and Soda House along with the grounds outside the building, is a juried craft fair with more than 50 top-flight artisans demonstrating, displaying and selling their crafts.
The Hagley Craft Fair, which was created to celebrate the history of the textile industry along the Brandywine in the late 18th and early 19th centuries, will spotlight artists who specialize in wearable art, Shaker boxes, wood, pottery, jewelry, glass, soap, metal and other media.
Some of the participating vendors are Liz Baehr, Allen D. Androkites, Michael Quattrociocchi, Andrea Barrier, She Got Glass, Yan's Art Studio and Cutting Board Man.
The Craft Fair will run from 10 a.m.-5 p.m. on Saturday and 10 a.m.-4 p.m. on Sunday. Tickets are $5.
Hagley is also presenting a special "Cannon Firing Demonstration" on October 28 at 1, 2, and 3 p.m. in the Machine Shop area.
The family-oriented event is fun, loud, exciting and educational. Cannon firings in the Hagley Powder Yards demonstrate how black powder was made and used.
The demonstrations, which take place next to the Millwright Shop, are included with site admission tickets — Adults: $15; Seniors (age 62 and up): $11; Students $11; Children 6-14: $6.
There is one more date for cannon firings at Hagley this year — November 11.
There is a big event for specialized memorabilia collectors this weekend — the Philly Non-Sports Card Show. The event will be held on October 20 from 10 a.m.-5 p.m. and 21 from 10 a.m.-3 p.m. at Merchants Square Mall (1901 South 12th Street, Allentown, 717-238-1936, http://phillynon-sportscardshow.com). Tickets are $8 each day or $14 for a two-day pass.
There are two basic categories of trading cards — sports cards and non-sports cards. Sports cards depict athletes at all levels. Non-sport cards offer so much more. There are card sets dealing with music, movies, politics, nature, pop culture and history.
For more than a century, non-sport trading cards have documented trends in pop culture – providing people with history lessons provided by small, rectangular pieces of cardboard.
Twice each year, collectors from across the country come together in eastern Pennsylvania for this very special event. Now in its 33rd year, the event is the oldest show of its kind in the country. This weekend's extravaganza, which will be held Saturday and Sunday at the Merchants Square Mall in Allentown, is the 69th edition of the show.
Many of the hobby's top manufacturers will have exhibit booths at this weekend's show and will be distributing free promo cards. There will be a huge array of non-sport cards, sets, singles, wrappers, chase cards, promos, and related memorabilia.
The 1696 Thomas Massey House (Lawrence Road, Broomall, 610-353-3644, http://www.thomasmasseyhouse.org) will be celebrating autumn with its Harvest Day Festival on October 20. The free festival features demonstrations of a variety of colonial crafts by period re-enactors and other special activities from 10 a.m. until 4 p.m.
Visitors will be able to learn how to make apple butter, churn butter and make candles. There will be a working walk-in fireplace as well as a working blacksmith shop. Live music will be provided by the Marple Community Band.
The Strasburg Railroad (Route 741, Strasburg, 717-687-7522, www.strasburgrailroad.com) is presenting a special event on October 20 — "The Great Train Robbery."
Billed as "A Bonnie & Clyde Adventure," the event allows guests to travel back in time to 1934 for an adventurous 45-minute ride on the rails through scenic Amish Country.
An A-list celebrity is planning to travel in style at the railroad complete with high fashion, sparkling jewels and bountiful riches.  However, there have been alleged sightings of dynamic duo, Bonnie and Clyde, whose exploits have captured the attention of the American public.
This interactive ride will rob you poor. But, all real money "donated" to the train's robbers will go to the Clinic for Special Children.
Boarding time for the train is 3:45 p.m. and departure is set to take place at 4 p.m. First Class Lounge Car and First Class Parlour Car tickets are $28. Coach Car tickets are $19 for adults, $13 for children (ages 2-12) and $4 for infants (ages 0-1).
There will be plenty of activity this weekend at other area tourist railroads.
The New Hope & Ivyland Railroad (32 West Bridge St, New Hope, 215- 862-2332, www.newhoperailroad.com) offers a two-and-one-half hour, 35-mile roundtrip ride on its "Fall Foliage Trains" now through October 28. Every weekend, the rail line in Bucks County will operate regularly scheduled round trip trains out of New Hope Station and SEPTA's Warminster station.
Passengers can enjoy the sights of the beautiful fall scenery while riding aboard the rail line's "First Class Bar Car," "Antique Seat Coach" or "Open Air Car." Coach tickets are $51.99 for adults, $49.99 for children (ages 2-11) and $8.99 for toddlers.
The Wilmington & Western Railroad (2201 Newport Gap Pike, Wilmington, DE, 302-998-1930, www.wwrr.com) is running its "Autumn Leaf Special" with trains on October 20, 21, 24, and 27 and November 3 and 4.
Trips are either a one-and-one-half hour roundtrips to the Mt. Cuba Picnic Grove or two-and-one-half hour roundtrips to Hockessin.
The W&WRR also is running its "Hayride Express" on November 2 and 9 at 7:30 p.m. each night. Visitors can experience a one-hour evening ride through the Red Clay Valley on an original railroad flatcar converted especially for hayrides.
Stoudts Brewery (2800 North Reading Road, Adamstown, 717-484-4386, http://stoudts.com) is hosting "Oktoberfest with the Adlers" on October 20 starting at 4 p.m. and "Oktoberfest with Madel Jager" on October 21 starting at noon.
The Stoudt family is carrying on its heritage in the Gemutlichkeit Bier Garden with a fun-filled family event held every Sunday in October.
The event features live German music, dancing, Stoudts award winning lagers and ales, hand-rolled soft pretzels from the Wonderful Good market, locally-produced German-style sausages and other delicious German food.
General Admission tickets are $10 with children under 11 admitted free.
Also on October 20, Pottsgrove Manor (100 West King Street, Pottstown, 610-326-4014,http://montcopa.org/index.aspx?nid=930) will host "Harvest Happenings" from 11 a.m.-3 p.m.
Visitors to the vent, which starts at 1 p.m., can celebrate the changing of the seasons with living history activities centered around the happenings of harvesttime.
Special activities include apple butter making, cider pressing, historic crafts, and more bring history alive. Everyone in the whole family can take part in the fun and learn what a colonial household would be doing to prepare for the cold days of winter.
Suggested donation is $2 per person.
On October 21, Norristown Farm Park (2500 Upper Farm Road, Norristown, www.montcopa.org/norristownfarmpark) will host an event called "Harvest Sheaf."
The event looks back at an era when, as the last of the grain crops were gathered in, farmworkers used to weave decorative items as a symbol of continuing prosperity on the land.
Visitors will be able to make a harvest sheaf from braided raffia or grasses in honor of the tradition and then decorate it with mixed bunches of grasses, seed heads, nuts, and other natural things with different textures. Then, the finishing touches are to tie the top with fall ribbon and hang on a door, pillar, or post as a reminder of the golden days of the season.
Fee for the event is $5 per person.
This weekend, the Greater Philadelphia Expo Center (100 Station Road, Oaks, 610-529-3614, www.phillyexpocenter.com) will host an event called "Taste! Philadelphia."
"Taste! Philadelphia" is a premiere food, wine, spirits, and everything culinary-related festival. The event features an extensive array of food-centric exhibitors, live cooking demonstrations by regional and national chefs, culinary workshops, and appearances by note-worthy celebrities.
There will also be a wide variety of food for sampling and wine, spirits and brews for tasting. This is a one-of-a kind event for anyone who loves to eat, drink, cook or entertain.
The list of celebrity guests Chef "Mighty Mouse" Mark McMillian, Chef Paul Wahlberg from Wahlburgers and Food Network's Great Food Truck Race stars Chef Eddie G and Chef Kev D.
The Emcee for the event will be Shauquel Towles and DJ Miguel Cintron will be providing music and entertainment between demos.
Tickets are $60.
Paradocx Vineyard (1833 Flint Hill Road, Landenberg, www.paradocx.com) is staging its annual "Ladies Day at Paradocx Vineyard" on October 20.
The event is billed as "A fun day out at the Vineyard with the ladies!"
The winery in southern Chester County will be offering Paradocx wine, local beers, food, live music and local vendors.
Ladies are invited to spend the day sipping wine, shopping, and hanging out with their best gal pals.
"Ladies Day at Paradocx Vineyard," which is free and open to the public, will run from 1-4 p.m.
On October 20 and 21, the Lehigh Valley Wine Trail (http://lehighvalleywinetrail.com) will introduce visitors to the region's official wine grape during Chambourcin Weekend.
Chambourcin is the only wine grape that is grown by all nine wineries. In the greater Lehigh Valley, there are more than 40 acres of Chambourcin that ferments into approximately 150,000 bottles of wine annually.
Each winery will feature its own activities such as wine tastings, live entertainment, vineyard tours and food and wine pairings. Event hours at all of the wineries are Saturday from 11 a.m.-5 p.m. and Sunday from noon-5 p.m. Chambourcin Weekend is a free event but some of the wineries charge for wine tastings.
The eight wineries on the Lehigh Valley Wine Trail are Amore (Nazareth), Black River Farms (Bethlehem), Blue Mountain (New Tripoli), Clover Hill (Breinigsville), Franklin Hill (Bangor), Galen Glen (Andreas), Pinnacle Ridge (Kutztown), Tolino (Bangor) and Vynecrest (Breinigsville).
The 32nd Annual AIDS Walk Philly and AIDS Run Philly will be held October 21 at The Oval (2451 Benjamin Franklin Parkway, Philadelphia). The event will feature a 5K Run and a 5K Walk.
The HIV/AIDS epidemic has evolved over the last 30 years, so AIDS Fund is evolving its mission to create an even greater impact on the lives of those living with HIV disease in our community. Beginning in 2017, AIDS Fund will be providing support to the most vulnerable people in our community living with HIV by providing emergency financial assistance for critical life needs.
Advances in treatment and new prevention strategies have now made "Getting to Zero" — zero new infections, zero deaths, zero stigma– an achievable goal. For additional information, visit www.aidswalkphilly.org.
Check-in starts at 7 a.m. with the 5K Run slated to start at 7:30 a.m. and the Fun Walk listed for 9 a.m.
On weekends now through October 20, the Kalmar Nyckel will be offering public sails from two locations in Wilmington, Delaware. The sailings will leave from the Kalmar Nyckel Shipyard (1124 East Seventh Street, Wilmington, Delaware, www.kalmarnyckel.org.)
For two decades, the Kalmar Nyckel, which has its home base in Wilmington, has been hosting riders all over the world – especially in Delaware.
A ride on the Kalmar Nyckel is a totally different from most tourist water rides.
The ship is a beautiful recreation of the original Kalmar Nyckel, which was built in Holland in the 1620s. Her mainmast is taller than a 10-story building and she carries 7,600 square feet of sail area and six miles of rigging.
The original Kalmar Nyckel was a Swedish-owned, three-masted armed pinnace that sailed from Goteborg, Sweden in November of 1637 and brought the first permanent European settlers to the Delaware Valley.
In 1986 a group of citizens established the Kalmar Nyckel Foundation to design, build and launch a replica of the Kalmar Nyckel at a shipyard adjacent to the original landing site.
The new Kalmar Nyckel was constructed there and was launched on September 28, 1997. She was commissioned on May 9, 1998 and now serves as Delaware's sea-going Ambassador of Good Will. She is a fully functional sail training vessel and has represented Delaware all over the country.
Tickets are $35 for adults and $20 for youth (ages 17 and under).
This month's edition of the "Full Moon Tour" at the Wolf Sanctuary of Pennsylvania (465 Speedwell Forge Road, Lititz, 717-626-4617, http://wolfsanctuarypa.org) is scheduled for October 20.
The Sanctuary offers this tour once a month on the closest Saturday to the full moon. This month, it's slated for this Saturday and the full moon is known as the Hunters Moon.
This event allows participants to create their own experiences. Instead of following a tour guide from pack to pack at a regulated pace that fits within a 45-minute time line, you get to go at your own pace from pack to pack.
There is also the option of talking to tour guides who are stationed at each pack. You can listen to what they have to say about the wolves when stopping at a station – and you have the option to ask questions.
With this tour, you move at whatever speed you find comfortable. If you get tired, you can go over and sit next to a roaring bond fire (weather permitting) and just relax.
Visitors are requested to bring a blanket, a flashlight, a chair and maybe some hot dogs and marshmallows.
The tour starts at 7:30 p.m. Tickets are $20, and no reservations are required.
The remaining "Full Moon Tours" at the Wolf Sanctuary this year are Beaver Moon on November 24 and Cold Moon on December 22.
The Delaware Korean Food Festival will be held October 20 at Delaware Korean United Methodist Church (717 Loveville Road, Hockessin, Delaware,www.facebook.com/Koreanfoodfestival).
The event, which will run from 10 a.m., will feature a wide array of Korean food treats such as Kimchee and special barbecue items.
There will also be Korean cultural displays including live music and dance performances.
If you're looking for some Halloween activities this weekend, the hardest part will be deciding which to attend. The list is seemingly endless.
Chaddsford Winery (Route 1, Chadds Ford, 610-388-6221, www.chaddsford.com) is presenting its "Adult Trick or Treat" event every Saturday and Sunday through October 28. Tour Times Available at 11:30 a.m. and 1, 2:30 and 4 p.m.
Visitors will be able to "Trick or Treat" for wine and seasonal snacks at Chaddsford's popular, adults-only Halloween program as they visit a variety of Halloween-themed pairing stations located throughout the Winery grounds.
"Creepy Carnival" will have Rosemary Sea Salt Popcorn and Goldenberg's Peanut Chews with Chaddsford White and Karnival Kolsch by Stoudts Brewing Company and "Spider's Web" will feature Éclat Chocolate Mondiant with a Black Widow Cocktail made with Chaddsford Red + Stateside Vodka and 2016 Harbinger.
"Pumpkin Patch" will offer Pumpkin Cheesecake with warm Spiced Apple + Sugar Daddy Stirrer and Baked Pumpkin Ale by Lancaster Brewing Company. "Grapeyard" will feature Mozzarella, Genoa, and Grilled-Grape Kabob with 2016 Pinot Grigio and Niagara, and "Dark Dungeon" will have
Tickets are $20 and all visitors who arrive in costume will receive 20% off any bottle purchases made that day.
The "Fourth Annual Spooky Seek & Find" will be held October 21 at Penn Township Park (260 Lewis Road., West Grove, penntownship.us).
The event, which is sponsored by Penn Township, will run from 2-4 p.m.
Featured activities include "Trunk or Treat," Halloween Egg Hunt (starting promptly 2:45 p.m.), Face Painting, Magician, DJ, Kona Ice, "Race Car" Ride and Moon Bounces.
The event is free and open to the public.
The Marshallton Village Ghost Walk will be held on October 20 in the heart of Marsallton.
The free event, which starts at 5 p.m., will feature a spooky walk throughout the town of Marshallton.
Participants will be able to enjoy refreshments and presentations from the Downingtown Paranormal Society at the Blacksmith Shop along with hayrides, music, face painting, ghost stories and more behind Four Dogs Tavern.
On October 20 and 27, the Colonial Pennsylvania Plantation (Ridley Creek State Park, Media, 610-566-1725, www.colonialplantation.org) is presenting "Lantern Ghost Tours."
Now in its fourth season, the Lantern Ghost Tours event runs from 6-9:30 p.m. each night in timed slots.
Space is limited, and tickets must be purchased in advance. Tickets for the regular ghost tours are $12. The event is recommended for people 10 and older. No pets are allowed.
Since 1974 the Colonial Pennsylvania Plantation has given visitors a glimpse of 18th- century Pennsylvania farm life. Visiting the Plantation is an educational experience that is unique and unforgettable – and even a little scary on special nights.
On October 20, the "All Hallows Eve Fall Festival at Pennypacker Mills" (5 Haldeman Rd, Schwenksville, 610-287-9349, www.montcopa.org/pennypackermills). The event is free but there is a suggested donation of $2 per person.
The annual event, which is slated to run from 1-4 p.m., features tractor-pulled hayrides, pumpkin painting for kids, fall crafts, an apple cider press, corn shucking, a "Hay Pile Jump" and a bean bag toss.
On October 19 and 20, Chestnut Hill will be the site of the inaugural staging of the "Witches & Wizards Festival" weekend (Germantown Avenue, Chestnut Hill, https://chestnuthillpa.com/events/witches-wizards).
"Witches & Wizards" ushers in a new fall tradition that mixes one-part spooky thrills, one-part ghosts of wizards-past, and one-part family fun for an action-packed weekend in the charming urban village.
Kicking off with the revamped Brews & Broomsticks Pub Crawl on October 19 and continuing with a day full of family-friendly programming on October 20, the weekend offers "spooktacular entertainment and activities"
The event features familiar annual traditions such as the Ninth Annual Brotherly Love Cup Quidditch Tournament and Woodmere Art Museum Straw Maze, Visitors can also enjoy "Creepy Crafts for Kids" at Hocus Pocus Headquarters, live circus performers, an archery range, "Mad Science" demonstrations, "Harvest Hayrides," shopping, and a variety of other family activities located throughout the Chestnut Hill Business District.
On October 20, 21, 27, 28 and 31, the Academy of Natural Sciences of Drexel University (1900 Benjamin Franklin Parkway, Philadelphia, 215-299-1000, www.ansp.org) is presenting an activity called "Trick or Treat at the Academy."
Visitors to the Academy every weekend in October and on Halloween will be able to trick or treat as they visit the Academy's impressive array of our exhibits. Each exhibit – "Outside In," "Butterflies!," "Xtreme Bugs" and "The Big Dig" — will have a small treat for participants to take home.
The event will also feature a variety of "cool Halloween-themed specimens" for visitors to check out.
All ages welcome for the activity which runs from 10 a.m.-5 p.m., each day. Visitors in costume will receive $2 off admission.
Museum admission is $19.95 for adults, $16.95 for seniors and $15.95 for children (ages 3-12).
"Boo at the Zoo" (Brandywine Zoo, 1001 N. Park Drive, Wilmington, 302-571-7747, www.brandywinezoo.org) will be held on October 19 and 20 from 5-7 p.m. each night.
The popular annual non-scary family event features games, animal enrichment programs, live critters and trick-or-treating. Children (and their grown-ups) are encouraged to wear costumes. Tickets are $5.
October 20 is the date for "Ghosts in the Graveyard" (Old Swedes Historical Site, 606 Church Street, Wilmington, Delaware, 302-652-5629, www.oldswedes.org).
During the tours, which start at 7, 7:30 and 8 p.m., visitors will be able to stroll through the complex, meet some of the ghosts who reside in the site's burial grounds and maybe even solve the mystery of the late-night bell ringing at Old Swedes Church.
During the 19th Century, stories of graveyard hauntings were whispered in the parlors, taverns and shops of Wilmington with hushed excitement. Some of these tales have never been successfully refuted.
Tickets are $10 for adults and $6 for students (ages 12-17). The event is not recommended for children under 12.
On October 19, 25 and 26, Rock Ford Plantation (881 Rockford Rd., Lancaster, 717-392-7223, www.rockfordplantation.org) will present "Tales from the Caretakers: The Haunted History of Rock Ford Plantation." This play was first presented in 2013 and was favorably received by regional audiences. After five years, the "Caretakers" are returning to their former home at Rock Ford.
This one-act play is being presented at Rock Ford by professional actors Cynthia Charles and Evan Cooper of The Theatre of the Seventh Sister. Evan and Cynthia will be playing eccentric husband and wife caretakers in the Rock Ford mansion in the years before the house was restored and became a museum.
These characters are loosely based upon an actual couple who lived in Rock Ford during the 1930's into the early 1950's and will relate stories spanning over two centuries. They will lead visitors on a tour through the dimly lit rooms of the mansion during which they will share some of the many legends, supernatural stories and first-hand accounts that have enshrouded Rock Ford and its inhabitants since the early 19th century.
Admission is $15 per person (recommended for children ages 12 and older).
The Paws Discovery Farm (1105 Hainesport-Mount Laurel Rod, Mount Laurel, 856-778-8795, https://www.pawsdiscoveryfarm.com) will present "Paws Happily Haunted Halloween" on October 19 and 20 from 5-8 p.m.
The event will celebrate all things Halloween, including "spook-tacular stories," Halloween-themed games, music and dancing, costume contests, snacks, animal encounters and more.
Tickets are $10.
The Woodlands (4000 Woodland Avenue, Philadelphia, 215-386-2181, http://woodlandsphila.org) is a 54-acre undulating landscape that is a one-of-a-kind 18th-century English pleasure garden and a 19th-century rural cemetery.
On October 21 from noon-3 p.m., the site is hosting its "Halloween Family Fun Day."
Activities include "Halloween Scavenger Hunt," "All Hallow's Read," "Mini Mutter Museum Pop Up," "Bird Walks with Toribird," and a "Pet Costume Contest."
Laurel Hill Cemetery (3822 Ridge Avenue, Philadelphia, 215-228-8200, www.thelaurelhillcemetery.org) is a place ideal for Halloween events.
On October 19 and 20, the site is presenting a special event called "Soul Crawl: Haunted Halloween History Tours."
Laurel Hill Cemetery's classic Halloween flashlight tours have become a mainstay of the season. Visitors experience the enchanting art and landscape after dark, as an experienced tour guide leads them along winding, dimly-lit pathways. The extended nighttime walking tours will focus on the cemetery's rich history and some of the liveliest spirits buried within.
Tours will last approximately two hours and will be followed by seasonal refreshments and cocktails aside blazing fire pits. This year, students from Jefferson University's industrial design department will illuminate a selection of monuments for visitors to enjoy throughout the tour.
Attendees are advised to dress warmly, wear comfortable walking shoes, and to bring a flashlight.
The cost for Soul Crawl, which starts at 7 p.m. each night, is $25 per person general admission. Free parking is located in the lot directly across the street from the Gatehouse.
"Hurricane Hill Farm Maze" (Baldwin's Farm, 704 East Reeceville Road, Coatesville, 610-384-6952, www.hhfmaze.com) will be open Saturdays and Sundays until November 4.
This event features miles of trails through a five-acre corn maze along with a corn slide, hayrides, a pumpkin patch and a farm animal display.
The site's 2018 Football Maze pays tribute to the Philadelphia Eagles.   The maze will contain a Word Game with football facts, some about the Philadelphia Eagles.  There will also be nine "Picture Finds" with football information.
Tickets are $14.
If you like mazes, you should check out the corn mazes at Ramsey's Farm (Ramsey Road, Wilmington, Delaware, 302-477-1499, www.ramseysfarm.com).
Corn mazes, along with hayrides, a pumpkin patch and scarecrows, will be featured at Ramsey's Farm, which is located in northern Delaware on Route 92 just south of the Pennsylvania-Delaware state line. The new season runs on weekends now through October 30.
Ramsey's "Pumpkin Patch" has been in operation since 1995 and the farm's varied mazes have been delighting and baffling visitors who return each year for the popular annual event. The owners of Ramsey's Farm raise pumpkins, gourds, ornamental corn, popcorn, feed corn and hay.
The farm's pumpkin field stretches over 12 acres and yields approximately 20,000 pumpkins each season. Hayrides around the farm will be offered from 11 a.m.-5 p.m. each day. Visitors will be able to shop for pumpkins and other items at the farm store. There will also be hot food and beverages available for purchase.
Tickets are $7 for the corn maze, $4 for the sorghum maze, $3 for the hay maze, $2 for pumpkin painting and $3 for a hayride.
This is the time of the year when farms in the area become a bustle activity — a time for harvest.
But, it is not harvest matters that are causing a bustle of activity at Cherry Crest Adventure Farm in Ronks (150 Cherry Hill Road, Ronks, 717-687-6843, www.cherrycrestfarm.com).
The farm's popular annual "Flashlight Maze" is now underway and will continue every Friday and Saturday night through November 4. Cherry Crest Adventure Farm has reserved several weekends during the autumn months for Flashlight Maze.
This special activity allows visitors to experience the Amazing Maize Maze in total darkness. All you need are flashlights and a few friends.
The Flashlight Maze is a nice, non-scary, Halloween alternative that has appeal for people of all ages. The Flashlight Maze, which has a $12 admission fee, is open from 6:30-10 p.m. with the last entrance into the Maze at 9 p.m.
The main attraction is Cherry Crest's "Amazing Maize Maze," which is billed as "the world's most dynamic and interactive corn maze." It is a five-acre corn maze with over two-and-one-half miles of paths, scenic bridges, and clues.
Participants can walk at their own pace as they encounter the "Kernels of Knowledge" along with a variety of clues, tunnel slides, and watering stations. They can also check out a bird's eye view from the two bridges and watch everyone's flags waving high above the corn.
The average time to complete the "Amazing Maize Maze" course is one hour. Tickets are $17 on Thursday and Fridays and $20 on Saturdays.
"Terror Behind the Walls" (Eastern State Penitentiary, 2124 Fairmount Avenue, Philadelphia, 888-763-NITE, www.easternstate.org) is a truly scary attraction. Running through November 10, it takes place at a penitentiary site that was once was an active prison and is now a National Historic Landmark. It is a scream-inducing event featuring laser and special-effect lighting, digital sound, sinister scents, animatronic creatures and 3-D illusions.
Popular attractions include "Blood Yard," "Infirmary," "Machine Shop," "Lock Down," "Break Out!," and "Quarantine 4D."
Admission prices, which vary with the date, range from $19-$45.
The Pennsylvania Renaissance Faire (Pennsylvania Renaissance Faire Shire, Mount Hope Estate and Winery grounds, Route 72, Cornwall, 717-665-7021, www.parenfaire.com) is hosting its "Halloween Daze & Spooky Knights II" event on October 20 and 21. It will also be a "Royal Dog Days" weekend.
From 11 a.m. until 8 p.m. each day, the huge faire will celebrate Halloween.
Three weekends of mystery and mayhem kick off this weekend as spooky creatures of every variety haunt the Shire. Visitors can join the good Shirefolk of Mount Hope for a grand All Hallows Eve celebration, complete with tricks and treats for children of all ages.
Featured events include "Scratchy's Pumpkin Decorating," "Halloween Treasure Hunt," "Nipperkins Costume Exhibition" (ages 11 and under), and "Adult Costume Competition."
With Royal Dog Days, His Majesty has issued an invitation to the lover of dogs to join him and the Royal Hounds upon the Fairegrounds Saturdays and Sundays in September.
Admission is $31.95 for adults and $11.95 for kids ages 5-11.
"Candlelight Ghost Tours" (Fort Mifflin, Fort Mifflin and Hog Island roads, Philadelphia, 215-685-4167, http://fortmifflin.us) are scheduled for October 19, 20 and 31.
Visitors can tour historic (and haunted) Fort Mifflin by candlelight from 7-10 p.m. each night (6:30-8:30 on October 31) and hear true stories of ghostly encounters. This event is billed as an "authentic experience."
Tickets are $20 for adults and $15 for children (12 and under).
"Boo at the Zoo" (Elmwood Park Zoo, Harding Boulevard, Norristown, www.elmwoodparkzoo.org) will be held October 20, 21, 27 and 28 from noon-3 p.m. each day.
"Boo at the Zoo" features live entertainment, costume contests, costume parades, trick-or-treat stations with candy, prizes, crafts and educational pieces.
Children are encouraged to bring their own treat bags for trick-or-treating. The zoo will not be providing any bags.
"Boo at the Zoo" is free with zoo admission, which is $19.95 for adults, $14.95 for students and $12.95 for seniors and children.
October 13 and 20 are the dates for "Ghosts in the Graveyard" (Old Swedes Historical Site, 606 Church Street, Wilmington, Delaware, 302-652-5629, www.oldswedes.org).
From 6:30-9 p.m. each night, visitors will be able to stroll through the complex, meet some of the ghosts who reside in the site's burial grounds and maybe even solve the mystery of the late-night bell ringing at Old Swedes Church.
Tickets are $10 for adults and $6 for students (ages 12-17).
This weekend, it's time once again for the Scarecrow Competition and Display at Peddler's Village (Routes 202 and 263, Lahaska, 215-794-4000, www.peddlersvillage.com). Hours are 10 a.m.-6 p.m. both days.
Visitors can stroll around the Village to see the Scarecrow Competition and Display, which showcases more than 100 creative and colorful scarecrows. The Scarecrows are on outdoor display through October 28.
The public is invited to vote for the winners. Ballots are available in all shops and restaurants. The ballot boxes are located in the Hospitality Center at the Cock 'n Bull, Giggleberry Fair, and Buttonwood Grill.
The 28th annual edition of "Haunted Hayride, Bates Motel and Haunted Corn Maze at Arasapha Farm" (1835 N. Middletown Rd., Gradyville, 610-459-0647,www.thebatesmotel.com) will be scaring visitors through October 31.
The haunted hayride through the woods features monsters, special effects and actors. The Bates Motel has haunted rooms with special effects and computerized lighting.
Another attraction is the "Revenge of the Scarecrow Haunted Trail." A haunted trail is cut through a cornfield inhabited by monsters.
Admission prices are: Haunted Hayride, $20; Bates Motel, $15; Haunted Trail, $15; combination tickets, $40. There are reduced rates for children.
For "Count's Halloween Spooktacular at Sesame Place" (100 Sesame Place, Langhorne, 215-752-7070, www.sesameplace.com), the popular amusement park has been converted into a Halloween-themed safe venue for kids with trick or treating, pumpkin decorating, hayrides and a hay maze.
Featured attractions, which will continue until October 28, are "Neighborhood Street Party Halloween Parade," "Halloween Light Show," and "The Not-Too-Spooky Howl-O-ween Radio Show ."
Admission to the park is $49.
Pennhurst Asylum (100 Commonwealth Drive, Spring City, 484-866-8964, www.pennhurstasylum.com), which is open through November 4, is on the site of a former mental asylum which has been shuttered for over a quarter of a century.
It has been transformed into a haunted attraction with huge sets, detailed rooms and live actors. Visitors can also explore the labyrinth of underground tunnels.
Tickets are $18 for each of the attractions with a variety of combo packages available.
Ghost Tour of Philadelphia (215-413-1997, www.ghosttour.com), Ghost Tour of Lancaster (717-687-6687, www.ghosttour.com) and Ghost Tour of Strasburg (717-687-6687, www.ghosttour.com) operate through November and offer an eerily entertaining evening of true ghost stories and real haunted houses.
The Ghost Tour of Philadelphia is a candlelight walking tour along the back streets and secret gardens of Independence Park, Society Hill, and Old City, where ghostly spirits, haunted houses, and eerie graveyards abound. Tickets are $20.
Participants in the Ghost Tour of Lancaster explore the long-forgotten mysteries of one of America's oldest cities, with haunting tales of otherworldly vigils, fatal curses, and star-crossed lovers. The tour provides the opportunity to experience 300 years of haunted history from the Red Rose City's thorny past. Tickets are $18.
The Ghost Tour of Strasburg is a candlelight walking tour of the quaint and historic town of Strasburg in the heart of Pennsylvania Dutch Country. Visitors will experience an entertaining evening with a costumed tour guide spinning tales of haunted mansions, eerie graveyards, and spirits that roam the night … in a town lost in time. Tickets are $18.
The "33rd Annual Jason's Woods" (99 Stehman Road, Lancaster, 717-872-5768, www.jasonswoods.com), which is running through November 4, is a horror show complex that features a combination of live actors, impressive animation and scary special effects.
Popular attractions include "Horrifying Hayride," "Chamber of Horrors," "Zombie Apocalypse," "Lost in Jason's Woods," and "Carnival of Fear," Admission prices are for combo tickets are $25 for three attractions and $40 for five.
"Valley of Fear" (300 W. Bristol Road, Feasterville, 215-942-9787, www.valleyoffear.com), which is open through October 30, features four "heart pounding attractions" — "Haunted Hayride," "Scarytales," "The Facility," and "Operation Z Escape."
The attraction is billed as "America's Most Horrifying Woods." Admission prices start at $39.
The "26th Annual Field of Screams" (109 College Avenue, Mountville, 717-285-7748, www.fieldofscreams.com), which is open now through November 9, features four world-class Haunted Experiences and an impressive Midway Area. Top attractions include "Horrifying Haunted Hayride," two massive Haunted Houses, and Wicked Haunted Woods.
Ticket prices start at $16.
"Great Pumpkin Fest and Halloween Haunt at Dorney Park" (3830 Dorney Park Road, Allentown, 610-395-3724, www.dorneypark.com) is running now through October 28.
The event features scary creatures roaming the park and scarecrows lining line the walkways while frightening activities take place at the following attractions — "FrightFeast," "Port of Call," "Necropolis," "Age of Darkness" and "CarnEvil" along with seven mazes and four "Creepy Scare Zones." Admission is $39.99.
The "27th Annual Fright By Night" (Six Flags Great Adventure, Route 537, Jackson, NJ, 732-928-2000, www.sixflags.com), which is running now through October 31, features family-oriented activities during the day and much scarier attractions after dark for teens and adults.
The attractions include "Big Top Terror," "Wicked Woods," "Aftermath," "Hell Fest," "The Manor," "Cell Block 6"," and "Reflections of the Dead."
Tickets start at $84.98.
Fright Factory (2200 South Swanson Street, Philadelphia, frightfactory.tv) is open now through October 31.
Fright Factory is a 25,000-square-foot haunted house located within a 110-year old building in South Philadelphia.
The Halloween-themed site features three attractions – "Industrial Nightmare," "Silent Screams Asylum" and "Fright Factory Unearthed."
The attraction opens at 7 p.m. each night with tickets priced at $20, $25 and $30 depending on the date.