By Caroline Roosevelt, Columnist, The Times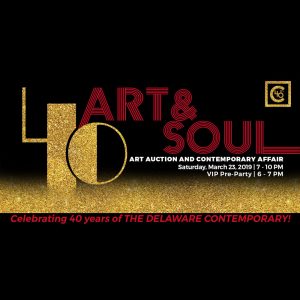 This month, Kennett hosts a few events focused around our local K-12 student artists.
First, Kudos to a new program put together by Chester County Art Association  and Mary D. Lang Elementary Center (part of the Kennett Consolidated School District) to provide free art activities for children in families who are learning English as a second language.
"The idea is that kids get to practice their English words in a fun and playful environment, and they are given English art words tied to each project," says Wendy Kershner of Chester County Art Association, "We're working on funding to be able to offer these at all the elementary schools throughout the county." The third session in Kennett is March 28th from 6-7:30pm and the fourth session is Thursday Night, May 30th. This partnership between CCAA and KCSD represents how art can inspire and enrich the community in unexpected ways.
Kennett Square is preparing for their Fourth Annual Student Art on The Square, organized by Linda Theis of Kennett Jewelers in cooperation with Historic Kennett Square, and Pop Up Art KSQ (who will be providing an installation for the entrance of the event). Stop by the American Legion in Kennett Square on March 30 – 31st from 10am – 5pm to check out a showcase of student art ranging from sculpture, to painting and so many mixed media projects in between! Participating schools include: Kennett Consolidated School District, Unionville/Chadds Ford School District, Avon Grove School District, Octorara School District, Oxford School District and Sanford School. Each year I've attended this event, I've been blown away by the talent and I suspect this year will not disappoint! See you there.
This Saturday from 7 -10 (VIP pre-party from 6-7), Delaware Contemporary hosts "Art and Soul Art Auction and Contemporary Affair" to celebrate the 40th anniversary of the Delaware Contemporary. Advanced tickets are not available at this point, but tickets are available at the door. This disco era 40th anniversary party and fundraiser features a ton of artists! Including: Margo Allman, Ruth Ansel, Dennis Beach, Gina Bosworth, Seonglan Boyce, John Breakey, Moe Brooker, Jeffrey Chapp, Caroline Chen, Graham Dougherty, Timmy Graham, T.A. Hahn, Wendy Hatch, Nanci Hersh, Natalie Hutchings, Tendai Johnson, Michael Kalmbach, Haeley Kyong, Michael Lindeman, Virginia Lockman, Henry Loustau, Wes Memeger, Shawn Pinckney, Rick Rothrock, Tia Santana, Lynda Schmid, Connie Simon, John Singletary, Sanaz Sohrabi, Stan Smokler, Han Wang, Simone Welsh, Zhihui Xie, and Colleen Zufelt.
Online bidding for art is available through the Delaware Contemporary website. Enjoy catering by Cafe Gelato, fantastic music by seven piece band, Special Delivery. Also, grab a drink at the open bar with speciality cocktails designed by Art Squad member and mixologist, Ted Wilson.
As always, tune in to Art Watch Radio on WCHE 1520AM every Wednesday from 1-1:30pm. Tune in next week as Rhoda Kahler interviews Artistic Director-Alexandra Drobac Diagne from the Philadelphia Environmental Film Festival. Until next week!