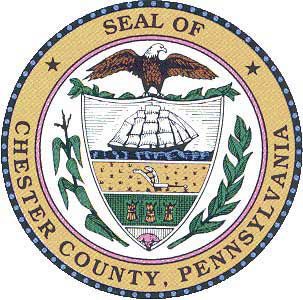 WEST CHESTER — Chester County Commissioners Michelle Kichline, Kathi Cozzone and Terence Farrell, and the County of Chester have filed a civil lawsuit against Sunoco Pipeline LP regarding the Mariner East pipeline project.  The Commissioners and the County are seeking a permanent injunction against Sunoco relating to the company's disregard of the language of supplemental permanent easements located on County-owned property in West Whiteland Township.
The civil lawsuit formally requests that the court issue a permanent injunction prohibiting Sunoco from constructing the Mariner 2 pipelines on permanent easements located on the Chester County Library and Chester Valley Trail properties in West Whiteland Township.  Specifically, the lawsuit notes Sunoco's intent to undertake "open trench" construction for Mariner 2 on the Chester County Library property without County permission and in the absence of any temporary construction easement.
This legal action follows the County Commissioners' February notice of termination to Sunoco Pipeline LP of two temporary easements, and their announcement to intervene in the Flynn et al. v. Sunoco Pipeline LP proceeding before the Pennsylvania Public Utility Commission.
Last Friday, April 5, 2019, Sunoco informed the County that it would begin construction of the Mariner 2 pipelines on the Chester County Library Property, via traditional open trench method.
Chester County Commissioners' Chair Michelle Kichline said: "At a site meeting last Friday between County staff and Sunoco representatives it became clear that Sunoco was going to proceed with the open trench method of installation at the Chester County Library property without providing written justification or County permission. This action violates the terms of the supplemental permanent easement."
"Normally, when it comes to the installation of pipelines, municipal and county governments are restricted in our options to regulate.  State regulators and legislators have essentially made us powerless to stop the process," added Commissioner Kichline. "But in this instance, the County as the landowner has the right to insist that Sunoco follows the terms of the supplemental permanent easement to the letter of the law.  By Sunoco not agreeing to follow those terms I have concerns that they may place our citizens at risk.  Sunoco must understand that the County owns this property and we have the right to ensure as they cross County land that adjacent neighbors and our citizens are not adversely affected in any way."
Commissioner Vice-Chair Kathi Cozzone further noted that the Commissioners "believe that Sunoco will be unable to construct the Mariner 2 pipeline on the County Library property within the existing 50-foot right of way and in a manner which ensures public safety and welfare.
"By Sunoco's unauthorized action to begin construction, we deemed it necessary to file this lawsuit to ensure that any construction across County property is done properly and does not adversely impact the surrounding neighborhoods," Commissioner Cozzone added.
County Commissioner Terence Farrell said:  "As the stewards elected to protect and safeguard the public safety of our citizens, we will do everything within our power to ensure that the pipeline project is being constructed as to not place the public at risk.  Now that Sunoco is crossing County property, we are able to formally petition the Court of Common Pleas and request the issuance of a permanent injunction prohibiting Sunoco from constructing the Mariner 2 pipeline in a manner that could place our citizens in jeopardy."