To The Editor,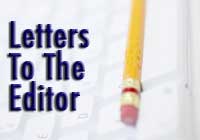 Without question, Dorothy Linn, is the most qualified person to run for Avon Grove Board of Directors, Region 1.  As a lifelong educator, Dorothy has demonstrated a passion and dedication for public education. As a retired teacher, principal, superintendent and mother, Dorothy brings unparalleled perspective and experience to the Avon Grove School Board of Directors.
Dorothy is an exceptional leader that built the foundation for educational excellence, innovation and financial responsibility in the Colonial School District of Delaware.  Under Dorothy's leadership, Colonial School District build a new elementary school on time AND under budget. Today, Colonial School District became well known for their innovative instructional practices around the state and county while at the same time maintaining fiscal responsibility.
Dr. Linn is forward thinking.  Throughout her various roles in the education, she always stays current on the best practices and educational research.  As superintendent, Dr. Linn lead Colonial School District through the strategic planning process which continues to provide a clear vision and path to excellence.  
Dr. Linn is a leader who cultivates a collaborative environment.  As superintendent, Dr. Linn provided a balanced approach to dealing with the funding challenges that communities face today.  Through a combination of grants and community support, Dr. Linn laid the foundation for innovation that continues in Colonial School District even after she retired.  
In order overcome funding challenges for the community, Dr. Linn leveraged grant opportunities to improve all aspects of education in the district.  She worked hard to cultivate collaborative relationships, build trust, and clearly communicate her vision for excellence without cutting resources for children.  Under her leadership, Colonial School district successfully passed the first referendum in twelve years. Additionally, Dr. Linn encouraged staff to seek out grant opportunities and community partnerships. As a result of this innovative leadership, Colonial School District has become a model for innovation and collaboration across the nation.
Dr. Linn lead Colonial School district to become one of the original four founding members of the BRINC consortium. This consortium was formed to ensure that the investments made in technology brought about instructional changes that would close achievement gaps and increase students' college and career readiness by personalizing teaching and learning in Kindergarten through 12th grade classrooms.  Using grant funds from Race to the Top and state grants, thousands of teachers and students have benefited from the training, support, thought leadership, collaboration and legislative actions supported through BRINC's work.
Additional grants specific to Colonial School District provided the funding necessary to restructure the traditional high school to one that offers pathways for students.  As part of this redesign, Colonial School District built a farm to table program that provides engaging learning experiences that are interwoven throughout the academic instruction.  
Because of Dr. Linn engineering students design chicken coops that are built by students in the construction program.  Those chicken coops are a daily part of the agriculture and culinary programs. Because of Dr. Linn agricultural students raise livestock and farm 4 acres of Historic Penn farm.  Because of Dr. Linn students in the culinary program run a highly sought after award winning catering business. Because of Dr. Linn the graphic design students create print and digital materials for the district's learning pathways.  
The vision and leadership of Dr. Linn to provide an authentic and personalized learning environment for students has changed the landscape of education for over 10,000 students in the Colonial School District and countless others throughout the state.  There is no better candidate to for Avon Grove Board of Directors.
Tara Amsterdam
Franklin Township