By Denny Dyroff, Entertainment Editor, The Times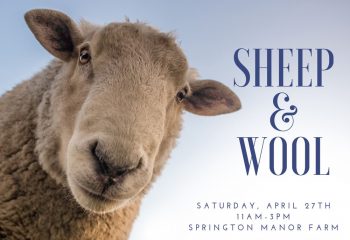 "Sheep and Wool Day" at Springton Manor Farm (860 Springton Road, Glenmoore, 610-942-2450, www.chesco.org/ccparks) is an event that has become a popular annual spring tradition in Chester County.
This year's "Sheep and Wool Day" is a free family event that will be held on April 27 from 11 a.m.-3 p.m. Visitors will be able to observe demonstrations of sheep shearing along with weaving and spinning demonstrations.
The well-attended annual event will also feature a crafts area with family games, wagon rides, farm displays, artisan displays, kids' crafts and period games and more than 20 food and craft vendors.
The Pennsylvania Farm Bureau's Mobile Agriculture Education Science Lab will offer hands-on learning about food, farming and other agriculture-related products.
Visitors can also check out the young animals in Springton Manor Farm's Great Barn and tour the Agricultural Museum to learn about seasonal tools used on Chester County farms from the 1700s to the 1900s.
The Chester County Master Gardeners will hold a plant sale with vegetables, herbs and native plants, and the Chester County Food Bank will showcase their partnership with Springton Manor with its onsite Outdoor Classroom.
Throughout the day, Ridley Creek State Park's Colonial Pennsylvania Plantation will have a variety of demonstrations. There will also be demonstrations of spinning, weaving and knitting by Lancaster Spinners & Weavers Guild and Philadelphia Guild of Handweavers and rug hooking with Brandywine Rug Hooking Guild.
Chester County 4-H Clubs will provide animal exhibits including ponies, milking goats, cows and swine. Chester County Animal Response Team will demonstrate how they prepare for emergencies and disasters affecting animals. Chester County Library will have giveaways for the kids and games.
Items for sale by craft vendors include jewelry, bird houses, soaps and lotions, felt and wool products, jellies, photography, tote bags and more.
Parking will be at Springton Manor Elementary School. Free busing will be provided. Handicap parking will be available at the Farm.
The Yellow Springs Art Show got its start back in 1973 as a free event featuring a variety of artists displaying their work on clotheslines.
It has changed immeasurably since then and has become one of the largest and most prestigious annual art shows in the Delaware Valley.
The Yellow Springs Art Show, which is still free and open to the public, is celebrating its 45th anniversary this year. The popular annual event now features more than 185 participating artists — including more than 20 artists who are new to the show this year.
The show is running April 27 through May 12 in Historic Yellow Springs Lincoln Building (Art School Road, Chester Springs, 610-827-7414 orwww.yellowsprings.org). Show hours are from 10 a.m.-4 p.m. daily.
The 2019 Yellow Springs Art Show will have on display more than 3,000 pieces of fine art in a wide range of media and styles – oils, watercolors, bronze sculptures, pastels, landscapes, still life, three-dimensional works, seascapes and abstract.
All proceeds benefit arts education, environmental protection and historic preservation of the 300-year-old village of Historic Yellow Springs.
If you're looking for something different in films, you'll be able to it at this weekend's 15th Annual West Chester Film Festival (484-639-9237,www.westchesterfilmfestival.com).
The highly-respected film festival will run from April 26-28 at a variety of locations around downtown West Chester. Tickets are $10 per two-hour block of films — $7 with Senior Citizen or valid Student I.D.
There is also a "Festival Pass" for $60 which lets you into as many film blocks as you can handle.
The mission of the West Chester Film Festival is "to entertain, enlighten and educate the public through the presentation of global independent and innovative short film and interactive workshops by hosting an annual International Short Film Festival."
The organizers' short-term goal is to present a self-sustaining annual film festival.
The festival will feature works in a variety of film genres, including comedy, documentary, experimental/art, animation and drama. Entries have been submitted from all over the world, including works by filmmakers from Europe, Australia, Canada and the United States.
The 2019 edition of the festival will present approximately 100 independent short films — all of which are 30 minutes or less in length. The three-day event will include film screenings, interactive workshops and social events.
Activity gets underway at 5 p.m. on April 26 with the "Opening Night Party" at align.Space (2 West Market St, West Chester)
The well-attended annual event will be screening short films and hosting festival events – mostly at Uptown! Knauer Performing Arts (226 North High Street).
On April 27 and 28, Chaddsford Winery (632 Baltimore Pike, Chadds Ford, 610-388-6221, .www.chaddsford.com) is hosting an event called "Baconfest."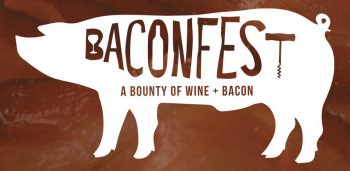 This fan-favorite event is back by popular demand for a fifth year and is sure to make any bacon lover's dreams come true.
Visitors can enjoy an abundance of pork-centric culinary creations, prepared by some of the best food trucks in the bacon business, then quench their thirst with a variety of tasty Chaddsford wines.
Admission is free, and all wine and food purchases are pay as you go.
The first 100 visitors each day will receive a free drink ticket. And, every visitor will have the opportunity to take a picture with Wilbur — the eight-foot pig statue.
The schedule for live music is — April 27: Hake and Jarema from 11:30 a.m.-2:30 p.m. and The Road Tapes from 3:30-6:30 p.m., and April 28: Habanero Latin Band from 2:30-5 p.m.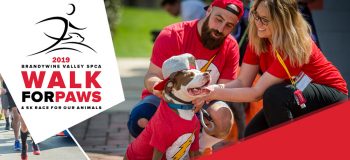 On April 27, walking can be good for you and good for the animals of the Brandywine Valley SPCA. That's because Sunday is the day for the BVSPCA's 32nd Annual Walk for Paws at West Goshen Community Park (1023 Fern Hill Road, West Chester, www.ccspca.org).
The Walk for Paws is one of the local SPCA's most important fund-raising events. All proceeds benefit animals, programs and services at the Chester County SPCA. Because fund-raising is the goal, the organizers encourage everyone to gather pledges and win prizes.
This year's Walk for Paws combines the traditional walk with festival fun for everyone in the family.
Festival events include a beer garden, food trucks, local vendors, games for dogs and introductions to the SPCA's adoptable animals. Activities geared for youngsters include face painting, kids' games and live entertainment.
A 5K Run will be held at this year's Walk for Paws event, which will also include the traditional mile-long walk and family-friendly outdoor festival.
Participants can also register in person on the day of the event.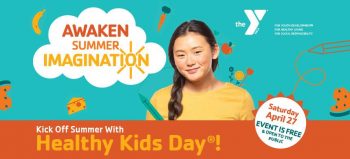 "Healthy Kids Day 2019" (http://historickennettsquare.com) is scheduled for April 27. The event is slated to run from 11 a.m-2 p.m. at Kennett Area YMCA (Broad Street, Kennett Square).
One in three children in the United States is obese. When summertime arrives, kids often become more idle. Research shows that without access to out-of-school physical and learning activities, kids fall behind academically and gain weight twice as fast.
To improve families' health and well-being and to get parents thinking early about what their kids need to grow and achieve all summer long, the YMCA of Greater Brandywine hosts annual Healthy Kids Day events across Chester County.
The Kennett Area YMCA is inviting families with kids to visit the "Y" to enjoy a bike rodeo, skate adventure, inflatables, face-painting, and Zumba demonstrations.
Multiple vendors including Chester County Department of Health, Kennett Fire Company, Kennett Police and Kennett Run will attend.
There will also be a "Healthy Kids Day 2018" event presented by the West Chester YMCA on April 21. The family-oriented event will run from 11 a.m.-2 p.m. at East Goshen Park (1661 Paoli Pike, West Chester, www.ymcagbw.org).
Other "Healthy Kids Day 2019" events on Saturday will be presented by the Brandywine YMCA at Caln Park, the Jennersville YMCA at The Technical College High School, the Lionville Community YMCA at Kerr Park, the Upper Main Line YMCA at Upper Main Line YMCA and the Oscar Lasko YMCA & Childcare Center atMarshall Square Park.
Events are free and open to the community.
Springtime is a great time to visit Longwood Gardens (Route 1, Kennett Square, 610-388-1000, www.longwoodgardens.org) and you have two more weekends to check out the site's special celebration of spring.
At "Spring Blooms," which is running through May 5, visitors can enjoy hundreds of lush acres featuring burgeoning gardens of daffodils, tulips, magnolias, azaleas, flowering cherries and more than 240,000 flowering bulbs.
Longwood's 1,100 acres are coming alive with an amazing array of flowers. As colorful spring blooms make their entrance, Longwood radiates with renewal and growth.
Early spring bulbs like glory-of-the-snow, winter-aconite, and crocus first herald the season's arrival, with gorgeous tulips, wisteria, and flowering trees deepening our lush spring tapestry of color, fragrance, and warmth.
In the indoor part of "Spring Blooms," lilies, delphiniums, hydrangeas and other spring blossoms fill the conservatory with color. Also featured are Longwood's grand treehouses, whimsical Topiary Garden, and colorful Idea Garden.
Knowledge also blooms this spring as Longwood focuses on the many learning opportunities the site offers. No matter your age, interest, or skill, Longwood has exciting education programs, as well as walks and talks with our horticulturists, educators, and students.
Admission to Longwood Gardens is $23 for adults, $20 for seniors and $12 for students.
Winterthur Museum, Garden & Library (Route 52 just south of the Pennsylvania state line, Wilmington, Delaware, 800-448-3883, http://www.winterthur.org) has just opened another blockbuster exhibit.
Now through January 5, 2020, Winterthur is presenting "Costuming THE CROWN." The exhibition is the first global comprehensive exhibition of costumes from the first two seasons of the hit Netflix show.
From the dazzling gold of Queen Elizabeth's coronation robe to the simple sophistication of Princess Margaret's wedding dress, "Costuming THE CROWN" features 40 iconic costumes from the beloved Emmy® and Golden Globe award-winning drama "The Crown."
The Netflix Original series, produced by Left Bank Pictures in association with Sony Pictures Television, is a dramatized history of Queen Elizabeth II's early reign – an era when the fragile social order established after the Second World War broke apart.
Beginning with spectacle and pageantry, "Costuming THE CROWN," reveals everything from the majesty of royal crowns and tiaras to the private outfits worn by the royal family behind the palace doors.
Winterthur, which is known for its impressive collection of American decorative arts, naturalistic gardens, and research library for the study of American art and material culture, offers a variety of tours, exhibitions, programs, and activities throughout the year.
General admission includes a tour of some of the most notable spaces in the 175-room house as well as access to the Winterthur Garden and Galleries, special exhibitions, a narrated tram tour (weather permitting), the Campbell Collection of Soup Tureens, and the Enchanted Woods children's garden.
Admission fees are $20 for adults, $18 for students and seniors, and $6 for ages 2–11. Museum hours are 10 a.m-5 p.m. Tuesday through Sunday.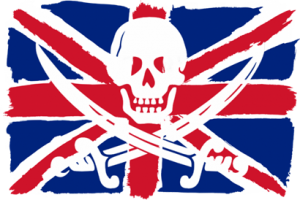 Gilbert & Sullivan and the Ardensingers go together like peanut butter and jelly — and they have the history to prove it.
The Ardensingers have been presenting the works of Gilbert & Sullivan continuously since 1948 at their historic Gild Hall (2126 The Highway, Arden, Delaware, 484-319-2350, www.ardensingers.com).
From April 26-May 4, the Ardensingers are performing Gilbert & Sullivan's "The Pirates of Penzance" — one of the team's legendary musical comedies.
"The Pirates of Penzance" (or "The Slave of Duty") is a comic opera in two acts, with music by Arthur Sullivan and libretto by W. S. Gilbert. The opera's official premiere was at the Fifth Avenue Theatre in New York City on New Year's Eve 1879, where the show was well received by both audiences and critics. Its London debut was in April 1880, at the Opera Comique, where it ran for 363 performances.
The story concerns Frederic, who, having completed his 21st year, is released from his apprenticeship to a band of tender-hearted pirates. He meets Mabel, the daughter of Major-General Stanley, and the two young people fall instantly in love. Frederic soon learns, however, that he was born on the 29th of February, and so, technically, he has a birthday only once each leap year. His indenture specifies that he remain apprenticed to the pirates until his "twenty-first birthday", meaning that he must serve for another 63 years. Bound by his own sense of duty, Frederic's only solace is that Mabel agrees to wait for him faithfully.
This show was the fifth Gilbert and Sullivan collaboration and introduced the much-parodied "Major-General's Song". The opera was performed for over a century by the D'Oyly Carte Opera Company in Britain and by many other opera companies and repertory companies worldwide. Modernized productions include Joseph Papp's 1981 Broadway production, which ran for 787 performances, winning the Tony Award for Best Revival and the Drama Desk Award for Outstanding Musical and a 1983 film adaptation.
Performances are scheduled for April 26 and 27 and May 3 at 8 p.m. and April 28 and May 4 at 2 p.m. Tickets are $20 for adults, $17 for seniors and $7 for children.
On April 28, "Festival at the Fort" will take place at the Kalmar Nyckel Shipyard (Seventh Street, Wilmington, Delaware, 302-429-7447,http://www.kalmarnyckel.org).
From noon-4 p.m., the revitalized 7th Street Peninsula celebrates the coming of spring on the Christina River and Colonial Life in the Delaware Valley with food trucks, music, children's games, tours of the Kalmar Nyckel and historical reenactments.
"Festival at the Fort," which was formerly known as "SpringFest," provides visitors with an opportunity to experience the rich heritage of the Wilmington Colonial-era cultures of the Lenape, Swedes, Finns, Dutch and English with an afternoon of fun and learning for the whole family.
Proceeds from the festival benefit New Sweden Centre, Old Swedes Foundation, the Kalmar Nyckel Foundation, the Delaware Swedish Colonial Society, and the New Sweden Alliance.
On April 28, Mt. Cuba Center (3120 Barley Mill Road, Hockessin, Delaware, 302-239-4244, www.mtcubacenter.org) is hosting an event called "Wildflower Celebration" from 10 a.m.-4 p.m.
Visitors to Mt. Cuba can enjoy a magnificent display of spring ephemerals at the Center's annual celebration of the season. Guests can stroll through the native plant gardens at the peak of their glory and enjoy live music, gardening activities, and family programming. A variety of food selections are available for purchase.
In response to requests from Mt. Cuba Center's visitors, a selection of native plants will be available for purchase, while supplies last. Attendees will be able to choose from northern barren strawberry (Geum fragarioides), Little Joe Joe-pye weed (Eutrochium dubium 'Little Joe') and Brandywine foamflower (Tiarella cordifolia'Brandywine').
Live Music will be provided by Flatland Drive Bluegrass Band and Jenn Minor. Other entertainment will be "Children's Storytime" and a "Ikebana Demonstration."
Free parking for this event is at 1003 Old Wilmington Road, just east of Brackenville Road. From the parking area, shuttle buses and a walking path provide access to the garden. Due to the rolling terrain and mulched paths at Mt. Cuba Center, the use of wheelchairs is limited. Pets are
Delaware Museum of Natural History (4840 Kennett Pike, Wilmington, Delaware, 302-658-9111, www.delmnh.org) is hosting a special event called "Earth Day: Our Earth, Our Home" on April 27 from 9:30 a.m.-2 p.m.
Earth Day, which began in 1970, was founded by Gaylord Nelson, a senator from Wisconsin. Today, Earth Day is a global celebration — an annual event that brings together people and communities for the common appreciation and understanding of the natural environment.
Earth Day is now a global event each year with more than one billion people in 192 countries now take part in what is the largest civic-focused day of action in the world.
It is a day of political action and civic participation, people march, sign petitions, meet with their elected officials, plant trees, and clean up their towns and roads. Corporations and governments use it to make pledges and announce sustainability measures. Faith leaders, including Pope Francis, connect Earth Day with protecting God's greatest creations, humans, biodiversity and the planet that we all live on.
The museum's website states, "The Earth is what we all have in common."
Visitors to the museum can rediscover the wonders of our world during this year's City Nature Challenge. Participants will be able to explore what makes our planet unique through live animal presentations, hands-on crafts and activities, special story times, and hikes through the site's trails and gardens (weather permitting).
The event is free with paid admission to the Museum — Ages 3-59: $9; Seniors (60 and up): $8; Toddlers (ages 1-2): $3.
The Eighth Annual Center City Jazz Festival (http://ccjazzfest.com/) is scheduled for April 27 from 1-7 p.m. and one ticket allows participants to have access to more than 20 bands that are scheduled to play throughout the day.
The popular annual festival, which is part of Philly Celebrates Jazz, will feature six hours of live performances at five downtown locations which are all within walking distance of each other.
The Center City Jazz Festival will take place at Franky Bradley's (1320 Chancellor Street), Chris' Jazz Café (1421 Sansom Street), Fergie's Pub (Upstairs, 1214 Sansom Street), Maison 208 (Upstairs, 208 South 13th Street), and TIME Restaurant (1315 Sansom Street).
Philadelphia has an extraordinary jazz heritage, beginning with Ethel Waters and extending to John Coltrane, Billie Holiday, Joe Venuti, Eddie Lang, Stan Getz, the Heath Brothers, Dizzie Gillespie, Sun Ra, McCoy Tyner, Grover Washington Jr. and other music luminaries, all of whom set the stage for the vibrant jazz scene the City still enjoys today.
The goal of Philly Celebrates Jazz is to further stimulate the current jazz scene and encourage people of all ages to participate and support institutional jazz programs.
The roster of performers includes: Alexa Barchini, Greg Snyder, The Q Project, and Nicholas Krolak (Fergie's Pub); Marcus Myers & Ode To Omni, Lee Mo, Korey Riker, and Vertical Current (Maison 208); Marc Cary, Emily Braden, Sumi Tonooka and Arnetta Johnson & SUNNY (Chris' Jazz Cafe); Kimmel Center's CMP, Adi Meyerson, Camila Meza and Eric Wortham II (Franky Bradley's); and Hambone Relay, Mike and Mekhi Boone, Hiruy (Henry) Tirfe, and THREEZUS (Time Restaurant),
This weekend, Annenberg Center (3680 Walnut Street, Philadelphia, https://annenbergcenter.org/events) and NextMove Dance are hosting a performance by BODYTRAFFIC, the Los Angeles dance company making an international name for itself.
The shows — April 26 (8 p.m.) and April 27 (2 and 8 p.m.) — blend contemporary, hip hop, jazz and ballet. The ensemble will perform a program of Philadelphia premieres, including "A Million Voices," a work set to Peggy Lee classics by Pennsylvania Ballet resident choreographer and BalletX co-founder, Matthew Neenan.
BODYTRAFFIC has established a worldwide reputation for its Los Angeles-grown, contagious vivacity. The company continues to push boundaries and establish Los Angeles as a city known for its world-class dance. Founders and artistic directors Lillian Rose Barbeito and Tina Finkelman Berkett maintain a deep commitment to keeping BODYTRAFFIC at the forefront of the contemporary dance world. Named "the company of the future" by The Joyce Theater Foundation, BODYTRAFFIC is internationally recognized for its high-caliber work and palpable love of dance.
The program features "Fragile Dwellings" by Stijn Celis, "Resolve" by Wewolf (world premiere), "A Million Voices" by Matthew Neenan, "George & Zalman" by Ohad Naharin, and "o2Joy" by Richard Siegal.
"We really excited to do 'A Million Voices' here in Philadelphia because this is Matthew Neenan's hometown," said Berkett, during a phone interview Saturday from her home in Los Angeles.
"The piece has this real Americana nostalgia feeling to it. The costumes are black-and-white, so it feels timeless. It's a full ensemble piece – all eight of us – and the music is bright and beautiful.
"Two male dancers do 'Resolve,' which was choreographed by Wewolf. It's a premier of a masterwork and is very cutting edge. 'Fragile Dwelling,' which has four dancers, is dedicated to homeless people. The music is Gregoria chanting and a Belgian choir."
BODYTRAFFIC is a modern dance company forging its own path.
"At BODYTRAFFIC, we're pushing the dancers to push the boundaries," said Berkett.  "They acquire all these different ways of moving and then they are abler to pull from that foundation. We really give our audiences a versatile sampling of modern dance."
Ticket prices range from $29-$58.
Two events this weekend are benefit shows aimed at helping women.
On April 26, the Mermaid Inn (7673 Germantown Avenue, Chestnut Hill, www.themermaidinn.net) is hosting "Maids of The 'Maid" starting at 8 p.m.
"Maids of The 'Maid" is a benefit concert for Mothers In Charge featuring Meghan Cary with Peter Farrell and Stacy Weathers.
"This is an evening of four female-fronted bands in a benefit for the Mothers in Charge organization," said Cary, during a phone interview last week.
"Mothers in Charge" is a violence prevention awareness group in Philadelphia. They are reaching out to youth and families and anyone who has been affected by violence. They advocate for them. It's a really powerful group led by women. We thought it would be a good thing to get together and raise awareness – and money. All proceeds from the show go to Mothers in Charge."
The bands on the charity bill are Paula and The Mooncats with Marshall Low, Sara and the Arrows, Stevie and the Bluesca sters with Carl Moog sitting in, and me with Stacey Weathers on bongos and Peter Farrell on keys, mandolin and vocals.
The event starts at 8 p.m. and admission is "$15 suggested."
On Saturday night 27, the Mermaid Inn will present one of Philadelphia's favorite hometown bands — HUMBLEMAN BAND with its blend of original music, blues, funk, rock, and reggae
On April 27, MilkBoy Philly (1100 Chestnut Street, Philadelphia, 215- 925-6455, www.milkboyphilly.com) will host "Femme Freedom V: Fundraiser." The event's proceeds benefit The Philadelphia Nanny Cooperative.
"This is the fifth year we're doing our collecting and concert," said Femme Freedom organizer Rosaleen McGill, during a phone interview last week.
Low income women and those struggling to get off the streets or to make ends meet, still have to deal with their period every month. Regardless of if they have money for rent or food, they still have to deal with the functions of the female body, and we want to insure they can access menstrual products regardless of the socioeconomic status.
Femme Freedom has collected thousands of pads, tampons, pantyliners and diapers for women in Philadelphia being supported by the Office of Homeless Services in the past five years and will continue to offset this supply need until there is legislation to change this situation.
According to the organization's website, "We are looking for our voices to be heard, supporting women in need of these products and ending the discrimination that women suffer, alone. All Women deserve the dignity of proper hygiene during our menstrual cycles regardless of our backgrounds. Please join forces with us to fight back against this stigma by sponsoring legislation to provide for people in shelters, prisons and high schools in our great City of Brotherly Love and beyond."
"You can get toilet paper for free anywhere you go – why is a 12-pack of pads $5," said McGill, who works in the Office of Homeless Services in Philadelphia. "Products are expensive – especially because they're taxed.  There are only a few states that don't tax these products. This is a legislative thing we can fix. Legislators can get rid of these taxes.
"I collect thousands of products each year but it's just a drop in the bucket. At this weekend's show, you get $5 off if you bring a donation of unopened menstrual products or diapers."
The acts scheduled to perform at Saturday night's event are G. Marie & Friends, Kicking Down Doors, Bree And The Reeds, Rachel Andie, and MC Hannah Trav. Tickets are $10.
Now through April 27, the Bethel Fire Company is holding its annual Carnival from 6-10 p.m. each night at the firehouse (3737 Foulk Road, Boothwyn, www.bethelfire.com).
Visitors can enjoy carnival rides, festival food and "carny" games. Proceeds benefit Bethel's all-volunteer fire department.
Ride all night wristbands can be purchased each evening for $25 at the ticket booths.
The Morris Arboretum (100 East Northwestern Avenue, Philadelphia, 215-247-5777, http://www.business-services.upenn.edu/arboretum/index.shtml) is hosting several special events this weekend.
"Arbor Day – How Does Your Garden Grow?" will be held on April 27 from 11 a.m.-3 p.m.
Visitors can expand their gardening knowledge and discover how to help plants and flowers grow as they are inspired by a visit to the beautifully landscaped Morris Arboretum. Participants will be able to explore three gardens and sketch their own special gardens. They can also learn how to choose garden plants, experiment with seeds, and create their own indoor or outdoor gardens.
The "MORE Hidden Gems Tour!" will start at 11 a.m. on April 27.
Visitors will join knowledgeable guides for an all new walking tour highlighting garden features not often discovered on an average visit. The original Hidden Gems tour was so popular that it is returning this season. Participants can go off the beaten path to find unseen garden gems, a combination of structures, sculptures, spaces, trees and vistas.
On April 28, the "The Spotted Lanternfly Concert" will be presented at 10:30 and 11:30 a.m. below the Rose Garden.
The Relâche Ensemble, dedicated to the creation and performance of new music in Philadelphia, in partnership with Almanac Dance Circus Theatre, present a multimedia program of music and dance celebrating our natural world and raising awareness about environmental issues impacting southeastern Pennsylvania.
This program is centered around "The Spotted Lanternfly," a new piece by Philadelphia composer Erica Ball, and will also feature the audience participatory work Rock Piece by Pauline Oliveros. The performances will take place at the Baxter Circle adjacent to the Garden Railway.
Admission to Morris Arboretum is $20 for adults, $18 for seniors (65 and older), and $10 for students, youth (ages 3-17) and military (active and retired).
On April 28, an event to celebrate the arrival of a new season will be held at Evans-Mumbower Mill (Swedesford Road and Township Line Road, North Wales, 215-646-8866, www.wvwa.org/evansmill).
The "Open House" will run from 1-4 p.m. and feature guided tours of the mill.
Visitors will be able to feel the excitement of rumbling stones, hear the splash of water over the wheel, and witness the cornmeal as it spills down a chute and into a barrel below. There will also be presentations to celebrate Earth Day (which is still a week away).
The Evans-Mumbower Mill, which is Montgomery County's only water-powered mill, is located along the Wissahickon Creek at the junction of Township Line and Swedesford roads in Upper Gwynedd Township. Constructed in 1744, it is currently listed on the National Register of Historic Places.
Public open houses are held once a month and allow visitors to go on guided tours to see the mill in operation and learn about the history of milling on the Wissahickon Creek. The Mill is owned and operated by the Wissahickon Valley Watershed Association (WVWA), a conservation nonprofit organization.
Admission to the Mill's "Open House" is free.
The Sixth Annual Downtown Glenside Arts Festival (Easton Road between Waverly Road & Glenside Avenue, Glenside) will be held on April 27 from 11 a.m.-5 p.m.
The Arts Festival incorporates Earth Day in the activities of the Festival, providing fun and educational activities for kids and families.  Highlighting Earth Day and the important issues that accompany it, the festival also supports the efforts of Cheltenham Township's sustainability programs.
This year's festival will have more than 75 vendors selling outstanding works of art, photography, pottery, jewelry, decorative items and more. Along with the arts and crafts vendors will be food from local restaurants and food trucks, wine and beer vendors, and representation from local community groups.
This event is sponsored by Arcadia University, Cheltenham Township, and Downtown Glenside Foundation
On April 28, the Wagner Free Institute of Science (1700 West Montgomery Avenue, Philadelphia, http://www.wagnerfreeinstitute.org/) will host "Family Open House: Be An Ornithologist!" from noon-4 p.m.
Visitors will be able to meet the Philadelphia Discovery Center's ring-necked dove, test their bird calls and feather ID knowledge, craft an owl mask and birds' nest and learn about bird conservation in Philadelphia's neighborhoods.
Guests can also take a close look at the Wagner's historical bird collection, including an ivory-billed woodpecker, golden eagle, and a flamingo from the Philadelphia Zoo. The Philadelphia Metro Wildlife Center will present a live fish crow and turkey vulture, and raptor skulls. The Wagner will complement their raptor skull collection with some passerine skulls.
Activities are geared toward children (ages 6-12) but all ages can enjoy this event. Admission is free. But, for those who would like to donate to attend, the suggested donation is $10 for adults and $5 for children.
This weekend, the Annual Philadelphia Antiques & Art Show will be held at the Philadelphia Navy Yard (5100 South Broad Street, Philadelphia,http://philadelphiaantiquesandartshow.com).
The Philadelphia Antiques & Art Show, which bills itself as "one of the best American antiques and decorative arts show in the country", is scheduled to run from April 26-28.
Founded in 1962, The Philadelphia Antiques & Art Show is one of the longest running antiques shows in the country. It premiered under the direction of its founder, Ali Brown, as the "University Hospital Antiques Show at the 33rd Street Armory in West Philadelphia."
Since the beginning, the Show's committees have worked tirelessly to organize, develop and produce one of the finest shows of Americana.
The 2019 edition of the show celebrates its 57th year as one of America's premier shows with more than 60 exhibitors offering a vast selection of furnishings, decorative arts, and fine art for both the period and modern American home.
On April 20 at 11:30 a.m., Martha Stewart will give a talk called "Martha's Flowers" in which she will discuss her book "Martha's Flowers: A Practical Guide to Growing, Gathering, and Enjoying." Stewart and Kevin Sharkey, her colleague and co-author, will discuss when to plant, nurture, and at the perfect time, cut from your garden.
Featured talks at the show will be "Everyday Decorating" by Jeffrey Bilhuber, "Five Star Finds" by Laura Beach, and  "American Silver in the Philadelphia Museum of Art" by Timothy Rub.
Admission to the show is $20 for adults, $18 for seniors and $5 for youth (ages 5-12).
Philly Brick Fest will be held April 27 and 28 at the Greater Philadelphia Expo Center (100 Station Avenue, Oaks, 484-754-3976, www.phillyexpocenter.com).
The huge annual event will occupy 140,000 square feet of space, making it the largest fan-created LEGO event in North America.
LEGO builders from around the globe are invited to showcase their fan-built creations, learn building techniques from one another, interact with other fans, participate in building challenges and activities, and most of all enjoy a fun-filled weekend with like-minded LEGO Maniacs.
The Philly Brick Fest experience is open to all LEGO enthusiasts, interested in connecting with other builders and having their creations on display for the public to enjoy during the weekend public hours of Brick Fest Live.
For the first time, Beyond the Brick, the popular YouTube channel dedicated to the LEGO Fan community will be broadcasting from the event.
Special attractions include "The Brick Show Experience," "Brick Fest Derby," "Collaborative Building Activities," "Robotics," "Inspiration Stations," "Video Game Arena," and "Mini Golf."
Admission to Brick Fest is $22.
Visitors to Peddler's Village (Routes 202 and 263, Lahaska, 215-794-4000, http://peddlersvillage.com) can enjoy the site's annual "Spring Kidsfest," which will be held on April 27 and 28 from 10 a.m.-6 p.m. each day.
"Spring Kidsfest" attendees can savor local seasonal foods and check out the garden displays.
Other activities include inflatables for kids, animal presentations by Barn Nature Center, kids' Storytime, guest appearances by PAW Patrol's Marshall, Doc Mcstuffins, and Olaf, Moonbounces, Bootlegger Bo's Gem Mine, balloon artistry, face painting, hands-on police cars and an exhibit by Bucks County Genealogical Society/Lower Bucks Genealogy Club.
Live entertainment will be provided by Lolly & Yoyo, BC Discoveries Dance & Theater Arts and the Galena Brass Band
GoggleWorks Center for the Arts (201 Washington Street, Reading, https://goggleworks.org/), one of the country's largest interactive art centers, will hold its annual Spring Iron Pour event at no cost to the public on April 27. Held in partnership with Albright College, the third installment of the annual gathering will feature the major iron pour event at sunset led by Albright professor Brian Glaze, as well as a day-long schedule of programs with visiting artist Tripp Jarvis and a host of other activities.
"At nightfall, molten iron, heated to nearly 3,000 degrees will be poured into mandala relief and other molds," said Levi Landis, GoggleWorks Executive Director. "This is the closest thing to fireworks you can find in the art world."
In addition to the iron pour, the nighttime activities will include a culinary roast with Dundore & Heister, live music by Grexin, fire juggling by Whirled Dreams, food and bar service by on-site restaurant Belly Kitchen + Drinkery, s'mores roasting in hot glass crucibles, and more. All nighttime activities are free to guests.
Earlier in the day, sculptor Tripp Jarvis will lead a Mandala Casting Workshop, where students will create their own mandala relief pattern then come back after sunset to watch their molds filled with molten iron to become mandala sculptures. In the afternoon, Jarvis will offer a free artist talk and screening of his film Temple of the Heart, directed by Ajit Anthony and produced by Hope James Foundation. The film explores the healing aspect of art and iron casting in relation to trauma.
The event features free admission and free parking.