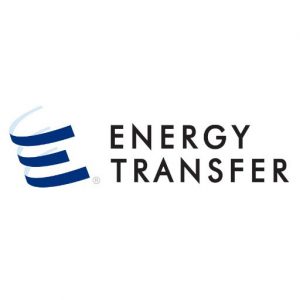 State Rep. Danielle Friel Otten, D-Chester, and state Sen. Katie Muth are taking steps this week to ensure that residents affected by a proposed route modification to the Mariner East Pipeline in Upper Uwchlan Township have every opportunity to make their voices heard.
In the Dec. 14, 2019, PA Bulletin, DEP published notice of a 30-day public comment period on Energy Transfer/Sunoco's proposed permit revisions for portions of the Mariner East Pipeline, including a segment along Meadow Creek Lane in Upper Uwchlan Township. On Jan. 3, DEP lifted a statewide permit bar after reaching a Consent Order and Agreement with ETC Northeast Pipeline, the Energy Transfer subsidiary responsible for the 2018 explosion in Beaver County that leveled a house and barn. Lifting the permit bar, which had been in place since February 2019, clears the way for permit approvals and new pipeline drilling and construction.
"We knew it was inevitable that the permit bar would be lifted at some point," Otten said. "It's unfortunate that our lack of regulatory oversight has allowed this bad actor to continue to damage property, put people's lives at risk, and impact the health and safety of Pennsylvania residents across the state."
The proposed route modification in Upper Uwchlan would bring the pipeline down the middle of Meadow Creek Lane, obstructing residents' access to their driveways and homes during construction and raising concerns about impacts on groundwater and public safety both during construction and once the pipeline is in operation. The public comment period, initially scheduled to close on Jan. 13, was extended at Otten's request. Comments will now be accepted until Jan. 28.
"The decision to allow Energy Transfer to pay a fine and proceed, despite more than 2,000 permit violations, and without any credible emergency plan, directly affects the health, safety and welfare of my constituents right here in the 155th district," Otten said. "It's important for the community members affected by this route modification to make their voices heard, so I was disappointed that the timing of the public comment period—announced right before the holidays, with the permit bar lifted immediately after—failed to consider the interests of the families affected. I'm glad that the DEP has honored my request to extend the public comment window and give constituents a fair chance to participate in this process."
"The primary purpose of government is to protect and help people," Muth said. "Here in Pennsylvania, our health and safety are compromised daily because of the petrochemical and gas industry. State regulations full of loopholes and exemptions allow irresponsible corporations, like ETP, to drill through people's backyards, through baseball fields, under nursing homes and libraries, causing damage to our land, air and water. The Mariner East pipeline permits were approved without an adequate emergency plan for residents or first responders. This project is an epic example of our state government failing its people, and instead, putting special interests and profits ahead of protecting the public."
Otten has shared information about the public comment process on social media, her House website and door to door in the affected Meadow Creek Lane neighborhood. Affected residents are also invited to sign on to a joint letter and public comment by Otten and Muth, available here.
For more information, or for help with the public comment process, residents may call Otten's district office at 484-200-8259.