By Mike McGann, Editor, The Times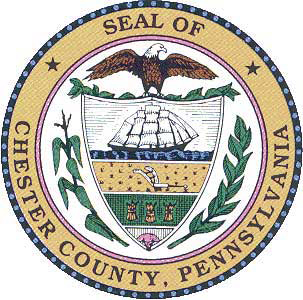 The county governments of Chester and Delaware counties asked the state Monday to withdraw any waivers that would allow construction on the Mariner East II pipeline to continue during Gov. Tom Wolf's order that all "non life-sustaining" business shutter during the COVID-19 pandemic, offering concerns that the company is ignoring health protocols and could lead to the area become a new virus hot spot.
In a letter, the two county governments cite claims that Sunoco/Energy Transfer Partners (ETP) is not living up to the conditions of the waiver — social distancing, hygiene and personal protective equipment (PPE). Additionally, they questioned whether Sunoco/ETP had failed to follow proper waiver request procedure, taking their waiver directly to Wolf's office, rather than applying through the Department of Community and Economic Development (DCED) as all other business in the state have been required to do.
Although in the waiver application Sunoco/ETP promised to "take all possible precautions to protect personal and public health and safety while working within the project right of way" officials from both counties argued they are not doing so.
A visit by The Times last week to two construction sites — in Thornbury, Delaware County and Uwchlan in Chester County — showed no employees wearing any PPE or observing social distancing.
"We are concerned that, if the non-compliant behavior of the Energy Transfer workers triggers a 'hot spot,' the burden on our health care system would impose a risk to our entire community," the letter said. "Our hospitals are already overburdened and essential materials are in short supply. The failure of Energy Transfer workers to conform to the Governor's mandates regarding social distancing, mask wearing, hand washing and other critical behaviors, could add more patients to our hospitals' case loads."
Additionally, the counties cited that continued work represents a risk of an industrial accident that could strain an overtaxed health care infrastructure.
The two counties said their request is simple:
"During the current public health crisis, when our residents are staying home to achieve the common good, no special exemption should be provided to Energy Transfer in its completion of the pipeline. This project, and its owners and investors, should share in the general sacrifice, and receive no special treatment."
The letter then asks that DCED revise the waiver approval only to allow Sunoco/ETP to continue work that are "absolutely necessary for public safety and halt all other work as a threat to public health given the present pandemic."
The letter was signed by Delaware County Council Chair Brian Zidek and Chester County Commissioners Chair Marian Moskowitz.