By Mike McGann, Editor, The Times @mikemcgannpa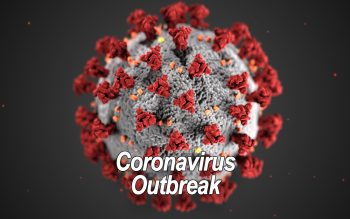 New cases of the COVID-19 virus continued bounce up and down statewide — up slightly on Wednesday — as Pennsylvania seems to be more in a plateau than a true decline — although Chester County has seen four straight days of higher numbers; meanwhile, state Labor and Industry Department officials are offering tips for those trying to navigate the state's unemployment system.
The state Department of Health (DOH) said Thursday that it recorded 1,397 new cases on Wednesday, bringing the state's total to 45,763. DOH updated the fatality total with 97 new deaths, raising the number to 2,292.
Once again — possibly for the seventh straight day — DOH officials offered pretty much the same exact, word-for-word advice to state residents, albeit sound counsel for this pandemic.
"As we see the number of new COVID-19 cases continuously change across the state that does not mean we can stop practicing social distancing," Sec. of Health Dr. Rachel Levine said. "We must continue to stay home to protect ourselves, our families and our community. If you must go out, please make as few trips as possible and wear a mask to protect not only yourself, but others. We need all Pennsylvanians to continue to heed these efforts to protect our vulnerable Pennsylvanians, our health care workers and frontline responders."
Chester County Health reported 73 new cases, representing the fourth straight day with an increase in cases. The death toll increased by nine, for a total of 111 so far.
Elsewhere in state-related COVID-19 news, L&I officials offered tips for people to work through an admittedly challenging process for residents to file for unemployment.
Noting a historic surge in people seeking unemployment compensation (UC), Labor & Industry (L&I) Secretary Jerry Oleksiak offered six tips, Thursday, to help Pennsylvanians more quickly receive unemployment benefits.
"A little over a month ago, life changed drastically for all of us due to the difficult but necessary mitigation efforts to stop the spread of COVID-19 in Pennsylvania," Oleksiak said. "I know this has been hard for businesses and workers, many of whom have never had to file for UC benefits before. We have made progress in meeting the historic demand for unemployment benefits in Pennsylvania but know more must be done. I share your frustration and want to help you navigate our complex UC system more easily."
Since mid-March, nearly 1.7 million Pennsylvanians have filed for regular UC and new federal laws made big changes to increase payments for many people and made other workers eligible for those benefits for the first time.
Over $3.6 billion in benefits has been paid to claimants – nearly $2.7 billion from regular UC and $911 million from the Federal Pandemic Unemployment Compensation (FPUC) program (extra $600 per week).
Before the pandemic, Pennsylvania had low unemployment with a near record number of people working and the UC office was appropriately staffed for those conditions.
Here are a few of the steps Oleksiak said L&I has taken so far to improve customer service: 
• Nearly 900 L&I staff working on the UC program are teleworking – with 500 of these employees being reassigned from other agencies to help
• 70 experienced UC retirees have returned to work
• More than 250 new hires will bolster the system
Over 110,000 calls handled by automated virtual phone assistant IBM Watson.
He said L&I is receiving extremely high daily call volumes and we know many people are struggling to reach our call centers. Many answers are available on our website. This will allow our staff to focus on people who do not have internet access, require translation services, or have an issue with a claim. 
Before calling the UC Service Center, L&I recommends the following:
Virtual assistant – Call 877-978-1295 to have our UC virtual assistant powered by Watson answer your frequently asked questions any time, 24/7. Please note that this system does

not

connect to our UC Customer Service Center staff and only provides virtual assistance.

LiveChat – Call 888-313-7284 for a secure 6-digit LiveChat code to reach UC staff Monday through Friday from 8:00 AM to 5:00 PM.
Email – For claims questions, email

uchelp@pa.gov

and include your full name as it appears on your claim (including suffix used) and the last four digits of your Social Security number. Get email wait response times

here

. We respond to emails in the order we receive them, so sending duplicates will not result in a quicker response and will actually cause delays for everyone. 
General contact form – To make a general comment on UC services, or if you have questions not covered by information on

www.uc.pa.gov

, use this

form

. 
Pennsylvania Teleclaims (PAT) – This

automated self-service system

can be used to file biweekly UC claims, access specific benefit payment information, or learn about UC without needing to talk to a person. You can also use PAT to request/change federal withholding tax, get UC-1099G information, and change your PIN. For English, call 888-255-4728. For Spanish, call 877-888-8104.
TTY Services for Deaf and Hard of Hearing – Call 888-334-4046 Monday through Friday from 8:00 AM to 5:00 PM. 
Videophone service for ASL users – Call 717-704-8474 Wednesdays from Noon to 4:00 PM. Sign language is the ONLY means of communication provided at this number. 
IF YOU HAVE TRIED OTHER METHODS TO FIND YOUR ANSWER WITHOUT SUCCESS, try the UC Service Call Center phone – Call 888-313-7284 Monday through Friday from 8:00 AM to 4:00 PM to reach UC staff. The best time to try calling the UC service center is Thursdays and Fridays. Be prepared for heavy call volumes, busy signals, and potential delays in getting through.
Visit the commonwealth's Responding to COVID-19 guide for the latest guidance and resources for Pennsylvanians or the Pennsylvania Department of Health's dedicated coronavirus webpage for the most up-to-date information regarding COVID-19.