By Mike McGann, Editor, The Times @mikemcgannpa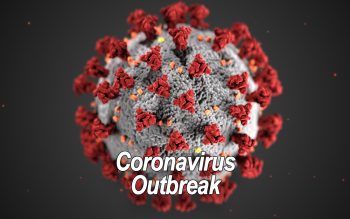 As the death toll climbs in the state and in Chester County, three local Republican state legislators called on Gov. Tom Wolf to move the county to "Yellow" status, Thursday.
While Chester County does meet some of metrics laid out by Wolf's plan to reopen the state — in particular medical capacity — it still fails in a few key areas: testing capacity, contact tracing and new cases.
According to figures published by County Health, Chester County appears to be testing about 250 people a day, not counting the antibody testing being done for first responders and healthcare workers (that test is not approved by the Federal Drug Administration and it is unclear how accurate it is). In terms of new cases, under Wolf's plan, the county would need to average less than 20 new cases per day over a two-week period — the rolling five-day average is 46.8 new cases per day.
Despite the county not meeting those metrics, the three — Sen. Tom Killion (R-9), State Rep. Tim Hennessey (R-26) and State Rep. Steve Barrar (R-160) — called on Wolf to change the standards and reopen the county.
"While Chester County long-term care facilities and hospitals have experienced a high number of illnesses and deaths from COVED-19, few cases have been reported in our general population," wrote Hennessey, Killion, and Barrar. "Across the county COVID-19 hospitalization rates are declining, and most patients fall within the expected high-risk groups."
The three cited the economic damage being done to the county by the shut down.
"If we do not act now, the economic damage, already severe, will only worsen. Small and large businesses that have furloughed employees will make those layoffs permanent. Factories will close – further eroding our industrial and manufacturing base and workforce, Some small businesses are already on the verge of closing their doors forever.
"Now is the time to reopen Chester County."
According to the state Department of Health (DOH) new cases rose again, Wednesday, with 938 new cases reported Wednesday. The death toll jumped by 44 Wednesday, and additional new fatalities from the previous weeks were reported to take the overall death toll to 4,218 in Pennsylvania.
Chester County Health reported 54 new cases, more than doubling the total from the day before, for a total of 2,050. 15 new deaths were also reported in the county, Wednesday, bringing the the total to 213.
Elsewhere, State Rep. Melissa Shusterman (D-157) asked the state Supreme Court to issue an order to halt evictions and foreclosures for 90 days after a county is moved from the "red" to the "yellow" phase by Gov. Wolf and his administration. Currently, an executive order from the governor extends a stay on foreclosures and evictions through July 10.
"I deeply appreciate and value the moratorium on all foreclosures and evictions for the next two months, but individuals who will be living in 'red zones' beyond then shouldn't have to worry about keeping a roof over their heads during a global pandemic," Shusterman said. "Supporting families and small businesses during this crisis also includes ensuring their stability once we rid Pennsylvania of COVID-19. This virus has taken a lot from us and Pennsylvanians have undoubtedly sacrificed so much so we can flatten our curve. The fear of homelessness should not be a consequence of all the progress we've made."