By Mike McGann, Editor, The Times @mikemcgannpa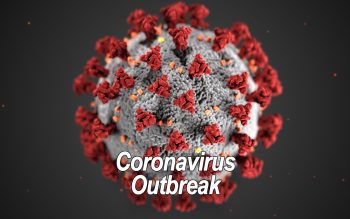 As COVID-19 new cases in the state stabilize, but not drop significantly, officials said that health providers who provided testing and treatment for the virus for uninsured patients will be reimbursed through federal stimulus funds.
"All Pennsylvanians should have access to necessary testing for COVID-19 and this federal funding will help eliminate any financial burden on those both providing and receiving tests," Gov. Tom Wolf said, in announcing the funding.
The Department of Human Services (DHS) also reminded Pennsylvanians of the continued availability of health coverage through the state's Medicaid program, known as Medical Assistance (MA), or the Children's Health Insurance Program (CHIP).
"We are also pleased to work with the federal government to ensure that people who are uninsured can receive COVID-19 testing and treatment without worrying about how to pay for it. No Pennsylvanian should forego medically-necessary testing for fear of what it might cost, and providers will be able to collect payment for testing and services directly from the federal government," said DHS Secretary Teresa Miller. "Affordable health care and access to it is a necessity at all times, but it is especially vital during a health crisis. DHS is always working to make sure that people who need coverage to protect themselves and their children have it. I encourage anyone who may need coverage to apply for Medicaid or CHIP."
On Monday, the state Department of Health (DOH) announced 822 new positive cases — in line with counts of recent days — for an overall total of 63,056. DOH also announced 87 new deaths, bringing the state death toll to 4,505.
In Chester County did not release new numbers Monday by The Times' 3 pm EDT publishing deadline — but did report 20 cases on Sunday. The current two-week average is 46.3 new cases per day, more than twice the metric established by the state for the county to move to Yellow — or more open — status.
Also on Monday, Wolf stressed the importance of the Pennsylvania Emergency Management Agency and the National Guard in battling the COVID-19 crisis.
"Pennsylvania has a great team working behind the scenes to coordinate our response to the coronavirus," Gov. Wolf said. "I want to reassure all Pennsylvanians that we are in good hands with the teams at PEMA and the National Guard. The training and planning that they do year-round is tested during exercises, and all of that experience is being acted upon now." 
Along with the DOH, PEMA has been monitoring the virus since January, establishing the DOH's operations center at PEMA before the virus was first detected in the United States.
PEMA works with emergency management agencies in each of the state's 67 counties to identify and eliminate potential issues by providing the necessary guidance and support to execute their unique, local emergency plans, including coordinating the community-based testing sites in Montgomery County and more recently in Luzerne County in the northeast with the PA National Guard.
"These sites serve a critical role in testing of symptomatic individuals to get a better understanding of the virus spread, especially in the hardest hit areas of the state," PEMA director Randy Padfield said. "This is just one example of the coordination efforts PEMA manages. We remain committed to assisting the Department of Health, other state agencies, and counties with responding to the COVID-19 crisis and to mitigating the secondary and tertiary effects of such a long term and complex crisis."
The PA National Guard, present in the CRCC every day, has been working to provide support to mass testing sites and the state's nursing homes that require more help than can be provided with facility staff. To date, the Guard has assisted 10 nursing facilities in the state, including Brighton Rehabilitation and Wellness Center in Beaver County.
Col. Frank Montgomery provided details on the Guard's role at Brighton and other facilities.
"Teams were built to include physician assistants, nurses, medics and general purpose forces to provide staffing assistance as well as any training on use of PPE, don and doff procedures, and decontamination measures as needed," said Colonel Frank Montgomery, director of Military Support for the Pennsylvania National Guard. "It's an honor for us to work side by side with other long-term care staff to serve this vulnerable population. To date, we have provided over 3,500 days of staffing support to 10 long-term care facilities, and are currently still supporting five facilities."