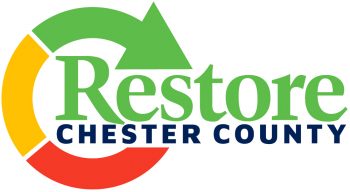 WEST CHESTER — The Chester County COVID-19 Business Task Force will host the third in a series of free webinars on Thursday June 18th, 2020 at 3:30 p.m. This webinar will feature business coaching group SCORE and will explore the services and resources that are available to help businesses navigate the yellow phase of reopening. To join the webinar, go to https://us02web.zoom.us/j/82531395058.
This webinar's speakers include John Hess, Chairman, of the Chester and Delaware County SCORE chapter, as well as Bill Pearce, Co-Chairman, and Maria Smith, Chapter Executive Vice Chairman.
John Hess will showcase SCORE's services during the COVID-19 pandemic crisis and recovery, including mentoring services provided during the yellow phase of reopening. Bill Pearce will highlight the virtual educational seminars and training that SCORE provides. Finally, Maria Smith will speak specifically on SCORE's re-opening and recovery toolkit.
"We pride ourselves on enabling small business success at no charge with tools for every stage of business. We are committed to energizing Chester County businesses in their recovery process," said John Hess.
Participants will have the chance to ask questions after the speakers' presentation. For more information about SCORE, visit their website at https://chesterdelco.score.org/.
The webinar is free and will be hosted by Chester County Commissioners Marian Moskowitz, Josh Maxwell and Michelle Kichline. It is backed by the County's nine chambers of commerce, and other economic, education and government leaders—all members of the COVID-19 Business Task Force and its Restore Chester County initiative.
Slides and resources from previous webinars can be found at the recently launched Restore Chester County website. Through the site, businesses, organizations and residents can confidently navigate through these materials and other reopening guidelines with both overall and industry-specific guidance relating to COVID-19.