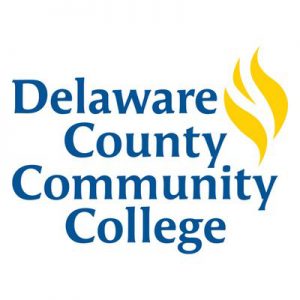 This fall, Delaware County Community College has a multi-faceted plan to keep the education and training goals of our students on track, and to ensure safety during the coronavirus pandemic.
The plan includes stringent safety protocols for wearing masks, social distancing and sanitizing; a tuition freeze for the 2020-2021 academic year to help keep college affordable and in reach of students and their families during these difficult financial times; and a variety of education and training options, including continuing to offer fully online and remote classes, as well as a limited number of hybrid online/in-person classes—all in accordance with federal and state safety and health guidelines.
"Though we respect that some colleges and universities have made the decision to resume face-to-face classes in the fall, we feel strongly that continuing with remote and online classes ensures the safety of our students, faculty, staff and the communities we serve. Additionally, should there be a spike in COVID-19 cases in the fall, that necessitates closures and shutdowns, the education at the College will continue without interruption," said Delaware County Community College President Dr. L. Joy Gates Black.
"We continue to offer some classes in a face-to-face format for those programs that require hands-on, in-person training. The College also continues to offer support services, such as tutoring, counseling and advising, both remotely and in-person," Dr. Gates Black said. "The delivery of education and student services has changed, but our commitment to Delaware and Chester Counties is unwavering."
August 26 is the last day for students to register for fall full term and fall 7-week A sessions. Fall classes begin on August 29. October 27 is when the fall 7-week B session begins. For more information, contact Admissions at 610-723-2000 or admiss@dccc.edu.
Online and remote instruction is not new to Delaware County Community College, which has offered online classes for more than 20 years. The College is ready and willing to help students who are concerned about the cost and risk of going away to college this fall, especially when many four-year institutions are transitioning to primarily online classes. Because students must have reliable and consistent access to computers for remote and online courses, the College will make a limited number of laptops available for loan to students who may have problems accessing technology.
Prospective students can attend the July 22 Virtual Open House, from 5 p.m. to 7 p.m., for an opportunity to meet representatives from the College's five academic divisions. Break-out sessions will be held on various topics and questions will be answered. Register in advance at dccc.edu/open-house. There are also numerous other virtual information sessions offered on a variety of days and times, which can be found at dccc.edu/online-info-sessions.
Virtual registration days, held every Wednesday and select Saturdays, allow prospective students to apply, placement test, participate in a mandatory online orientation session, meet with an advisor and register, all in a single visit. However, prospective students are encouraged to apply online and complete the online orientation prior to calling in for virtual registration to save time. For more information, visit dccc.edu/virtual-registration.