By Denny Dyroff, Entertainment Editor, The Times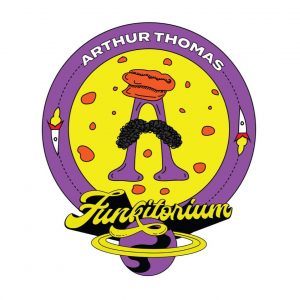 The Sellersville Theater (24 West Temple Avenue, Sellersville, 215-257-5808, www.st94.com) will be a bustle of activity on New Year's Eve.
The theater in Bucks County, which is one of the only venues in eastern Pennsylvania to still stage live concerts, will present three shows on December 31.
The acts will be performing onstage but without live audiences. All three shows began as ticketed events with assigned, socially distanced seats.
Then, the latest round of COVID-19 restrictions was posted for Pennsylvania and the possibility of ticketholders entering the venue were wiped out. All three shows – AM Radio Tribute Band at 2 and 7 p.m. and Arthur Thomas & The Funkitorium at 10:30 p.m. – will be performed live as Livestream only events.
The vibe of Arthur Thomas & The Funkitorium is similar to the vibe of New Year's Eve — paying respect to what has gone before it and boldly looking forward to the future. A concert by Arthur Thomas & The Funkitorium is a celebration – a party where everyone has a good time.
Arthur Thomas & The Funkitorium is – as its name would suggest – a funk band. It features Arthur Thomas and Re-Mus on vocals along with Zavetis on guitar, The Jus Man on bass, Chops on drums and DJ n.dot.
"We're going on two years together," said band founder Arthur Thomas during a phone interview Tuesday night from his home in Philadelphia.
"The guys are all from Philadelphia. Re-Mus is from North Philly, Zavetis from Frankford, The Jus Man from West Philly, Chops from South Philly, n.dot from Southwest and I'm from West Philly.
"I had never played with a band before. I did eight years of hip hop. I did songs with so many people. I dropped an album in 2017 right after my twins – Zariah and Zafar – were born. I had signed with a management company called Who Entertainment. In September 2017, I dropped an album called 'Welcome to Who-ville.'
"Depression made me decide to get out of hip hop. I wasn't happy with that music. Funk music allows me to express my art. I started working on a funk album.
"I changed to Arthur Thomas & The Funkitorium and asked people to be in my band. I met n.dot because we were working in the same building. He was a producer using beats from classic funk samples."
Thomas and his band have been working on a new album called "Welcome to Funktar" on Spring Garden Records.
"I started recording the album in December 2019 at Spring Garden Records' studio at 18th and Spring Garden. Spring Garden Records is part of Community College of Philadelphia. When COVID hit, the studio had to close. So, I started bouncing tracks around with the band members.
"'Welcome to Funktar' is finished and hopefully will come out in the first quarter of 2021. It sounds like early Funkadelic, soul and rock. My biggest inspiration was James Brown.
"The Funkitorium hails from Planet Kunktar. Funktar is an imaginary place. From there, we're spreading our music across the universe."
One of the places Arthur Thomas & The Funkitorium are spreading their music is Sellersville.
"We did a Soundbooth Sessions show at Sellersville back in September," said Thomas, who graduated from University City High School and played football for the Jaguars.
"The Soundbooth Sessions show was cool. We played music and did interviews – and a question-and-answer session. The people who run Sellersville Theater liked us so much, they invited us to come back and play on New Year's Eve.
"When they first asked, attendance was limited to 66. Then, it got cut back to 33 and, after the last restrictions, it got cut back to 10.
"You know, I'm not concerned about that. If we play like we rehearse, it's going to be a party every time. We should be fine."
Video link for Arthur Thomas & The Funkitorium — https://youtu.be/4O00JcvABI4.
The Arthur Thomas & The Funkitorium show at the Sellersville Theater on December 31 will start at 10:30 p.m. Livestream tickets are $15.
AM Radio Tribute Band, which is the brainchild of Su Teears and Kevin Burk is exactly what its name implies.
"We play songs mostly from the '60's, some from the '70's, some older stuff like the Ronettes," said Teears, during a phone interview Tuesday evening from her home in King of Prussia. "We also do some stuff from the '50's like Bill Haley & the Comets and Elvis."
Burk, who is a native of King of Prussia and an Upper Merion High grad, said, "We're normally a six-piece band and sometimes for bigger shows we're a seven-piece with an added guitar. There are also times when we add a horn section and play as a 10-piece."
AM Radio Tribute Band got its start exactly six years ago.
"Kevin and I were on a road trip to upstate New York," said Teears. "As we travelled north, we listened to the radio until we lost our favorite station,"
Losing reception of AM radio stations is a common thing.
AM broadcasting is a radio broadcasting technology which employs amplitude modulation (AM) transmissions – unlike FM which uses frequency modulation.
AM radio, which is also known as medium wave, covers frequencies from 525-1704 kHz (kilohertz). In the United States, there are clear channel stations which can operate at 50,000 watts 24 hours a day, regional stations which have restrictions on their broadcasting power and local daytime stations with low wattage allowance and limited range.
If you're driving in Pennsylvania or New York, you can hear powerful clear channel stations from all over the eastern part of the country – stations such as WSM in Nashville, WABC in New York, WCKY in Cincinnati, WGN in Chicago, WSB in Atlanta, WBZ in Boston and WOWO in Fort Wayne.
Listening to regional stations is more difficult. These stations are limited in power and often have directional broadcasting. So, if you exceed your favorite station's range as you travel, the station fades out and is often replaced by a different regional station.
"When we lost the station we were listening to, we found a station playing all the hits we grew up with," said Tearrs. "We toyed with the idea of playing these songs. We started playing them while trying to do things a little left of center."
Soon, Teears and Burk were assembling a band – a band that became AM Tribute Radio.
The lineup of AM Tribute Radio features drummer Jimmy Cavanaugh from Norristown, guitarist Danny Eyer (Absecon, N.J.), Bill Sharrow (Collingdale/Spring Mount) vocalist/guitarist Joe Triglia (Lansdale), keyboardist Steve Sauer (Lancaster), Teears (Northeast Philadelphia) and Burk.
"Our first gig was December 2014 at the Bridgeport Ribhouse and we've had a stable lineup since then," said Burk. "Our repertoire now is well over 500 tunes. There is so much to pick from."
Teears said, "This is the music we grew up with. The only younger guy in the band is our keyboard player. He's almost 40 and he doesn't know any of the songs we give to him."
The band's repertoire features songs from the British Invasion such as the Kinks' "You Really Got Me" and "All Day and All of the Night," the Dave Clark Five's "Glad All Over," the Zombies' "She's Not There" and "Time of the Season," Manfred Mann's "Doo Wah Diddy," and a host of songs by the Beatles and the Rolling Stones.
They can play hundreds of songs by American hitmakers from the era including Creedence Clearwater Revival, Three Dog Night, Sonny & Cher, the Turtles, the Young Rascals, the Partridge Family, Roy Orbison, the Temptations, the Lovin' Spoonful, the Allman Brothers, Dion & the Belmonts and Jefferson Airplane.
"We're purists," said Teears. "We try to keep it as close as possible to the original."
AM Tribute Radio at Sellersville Theater is a reprise of last year's holiday booking.
"We played Sellersville last New Year's Eve at 7 p.m.," said Burk. "Our 7 p.m. show sold out before we even had a chance to announce it so a 2 p.m. show was added. After that, they immediately asked us back to play New Year's Eve this year.
"So, we're back again doing shows at 2 p.m. and 7 p.m. – although a little differently. We're playing two separate shows, and both will be livestreamed."
The AM Tribute Radio shows on December 31 will feature a celebration vibe with New Year's Eve party emceeing by the Sellersville Theater's Daniel Faga. Livestream tickets are $17.50.
AM Tribute Radio also has other small upcoming shows at bars and restaurants. The band has come full circle and plays regularly at the Bridgeport Ribhouse (1049 Ford Street, Bridgeport,www.ribhouse.net) – including a show on January 2.
Video link for AM Radio Tribute – https://youtu.be/an3eLlSQmIw.
The Bridgeport Ribhouse's January schedule also includes shows by Brian Quinn & Danny Beissel on January 6, 13, 20 and 27.
Beissel has spent the past decade performing with such musical stalwarts as Jeffrey "Skunk" Baxter (Steely Dan, Doobie Brothers), Barry Goudreau (Formerly of Boston), James Burton (Elvis, Ricky Nelson) and Fosterchild (with Quinn).
Quinn co-founded the Philadelphia-based rock band Octane and was named "Best Guitarist" in the Philadelphia region by the Philadelphia Music Awards in 2001 and 2004. A decade later, Quinn joined Candlebox when the band needed to replace its guitarist.
Video link for Brian Quinn & Danny Beissel — https://youtu.be/pfH9zjsgqjY.
The Uptown! Knauer Performing Arts Center's virtual "Fifth Annual New Year's Eve Gala" will be held December 31 from 8-10 p.m. and will feature a diverse lineup of music and performance acts.
The theater's "Fifth Annual New Year's Eve Gala" will support Uptown!'s "Raise UP! the Curtain" Campaign to reopen the theater after its shutdown because of the state's COVID-19 restrictions. Thanks to local philanthropist Penny Wilson, who has pledged a $150,000 challenge gift, donations to the campaign will now receive a "Dollar for Dollar" match, thus doubling the impact of each contribution.
The lineup for the "Fifth Annual New Year's Eve Gala" includes Jazz Cocktail Hour's "Bill Withers Re-Imagined," Kun-Yang Lin Dancers, Cabaret with Hanna Gaffney, classical duet with J. Andrew Dickenson & June Suh, "Dueling Pianos" by Windish Music & Productions, ​Tenor Alex Moreno & Los Panas Band, WC Studio's Uptown! Singers, Flamenco dancer Liliana Ruiz and DJ Clyde.
Throughout the evening, Master of Ceremonies Craig Smith joined by Billboard Critic's Choice Artist Meghan Cary, will be auctioning off big-ticket raffle items including vacations, home improvement, golf outings, wine tastings, and more. Winners will be announced during the festivities.
There will also be live music at Longwood Gardens (Route 1, Kennett Square, www.longwoodgardens.org)
The "Outdoor Christmas Musicians Holiday Series" is running now January 3 in Pierce-du Pont House Plaza.
Longwood visitors can revel in the delightful instrumental sounds of Rob Dickenson and the Brandywine Christmas Minstrels as they celebrate "A Longwood Christmas." Performances will be held nightly Fridays through Sundays from 5-8 p.m. — weather permitting.