By Mike McGann, Editor, The Times @mikemcgannpa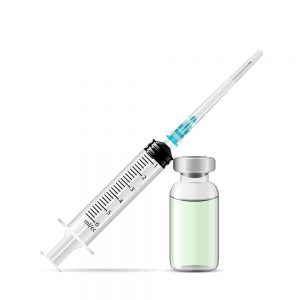 The Chester County Health Department laid out the vaccine plan to battle COVID-19 during a detailed presentation to the public, Tuesday, even as the first phase of inoculations were under way for health care workers in the county.
All three County Commissioners, County Administrator Bobby Kagel and County Health Director Jeanne Casner detailed the plans to get the vaccine to county residents over the coming weeks and months, including a four-phase priority plan determining who will be eligible and when.
Because of limited supply of the vaccine, it is being phased out in priority to those most in need. Additionally, depending on which vaccine being used, people will need to return in either 21 or 28 days for a second dose.
Those in Phase 1-A — health care workers and those in long-term care facilities — are currently eligible for vaccinations, which are taking place at various locations throughout the county, including hospitals. 
One health care worker who was vaccinated Tuesday told The Times that the process at the County Administration building in Westtown was "smooth, efficient and extremely well-run."
Phase 1-B are critical workers, essential front line workers and those over age 75.
Phase 1-C expands upon essential workers, including various key industries and those between 18 and 64 with high-risk medical conditions.
Phase 2 would be all over other county residents over age 16.
Commissioners' Chair Marian Moskowitz acknowledged how difficult the last year has been for county residents and thanked them for following the various rules and regulations — but said things will get better as the year goes along.
"We're all very tired of COVID and we've been dealing with a lot – and our community has done such a great job of adhering to the rules – and our numbers show it," she said. "We have a little bit more ways to go and there is light at the end of the tunnel, so I want to thank our Health Department for coordinating a great effort on the ground and we're here to help you and to help everybody get through this – so thank you!"
Casner detailed the planned vaccination process and provided an update on where the virus and infections stand right now.
She said that vaccine is a good tool to fight COVID-19, but not a reason to relax just yet.
"The vaccine is a crucial public health strategy in our fight against COVID-19 – however, we must remember that the vaccine is not a cure…it is another tool in our fight and we must continue to practice the proven mitigation efforts of wearing a mask, washing our hands, ensuring we are physically separate from others, and importantly, avoiding gatherings," she said. "So, after you get your vaccine – if you choose to – you must still wear your mask and do all of the other actions we've been asking of you."
While Chester County is faring better than many counties in Pennsylvania — and even saw slight drops in new cases and test positivity rates — both numbers remain high, placing a burden on local health care resources.
"The incidence rate and percent positivity are impacted by the activities we as individuals engage in that have increased exposure risks," Casner said. "I cannot stress enough the importance of reducing your exposure by avoiding group activities, remaining home when you're not feeling well for ANY reason, and wearing a mask at all times when you're not in your home."
This is crucial because, at this time, it is difficult to predict how much vaccine will be distributed to the county in the coming weeks. That means county officials can't predict when each phase will go into effect at this time. Signing up and filling out the survey on the county Website: http://www.chesco.org/health will allow the Health Department to contact county residents when they become eligible for the vaccination.
"I have to ask you for your patience once again, because we cannot predict how much vaccine the state will be sending to the Health Department on any given week," Casner said. "And therefore, we can only open up enough appointments for which we have vaccine. With each shipment we will absolutely open up more vaccine appointments, and will communicate to individuals who have expressed interest." 
She said that moving into Phase 1-B will depend on having Phase 1-A well underway and having enough supplies of the vaccine. Additionally, when more vaccine becomes available, the current single Westtown County Health location (currently supplemented by hospitals and long-term care facilities, which are also doing vaccinations), Casner said the plan is to expand to have locations throughout the county, including pop up sites, and when the weather improves, drive-thru clinics.
The complete presentation and a complete transcript of the presentation can be found on the County Health Website: https://chesco.org/4822/COVID19Vaccine