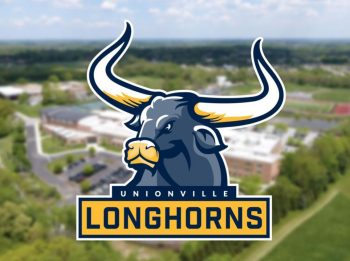 It's official: the Unionville-Chadds Ford School District announced Monday night that Unionville High School's new mascot will be the Longhorn, which replaces the long-used Indians, which was deemed culturally insensitive.
The new name makes reference to the King Ranch, a local spin off of the original King Ranch properties near Corpus Christi, Tx. A local offshoot of the ranch operated between 1946 and 1974 and was located on 13,000 acres within West Marlborough, Newlin and East Fallowfield townships. Virtually all of the ranch — and much of the adjoining property — was sold to the Brandywine Conservancy in the mid 1980s and is preserved to this day as open space.
The argument to change the school's nickname was a long and somewhat controversial one — as many alumni argued changing it would damage the school's traditions. Other alumni and students felt that the name was culturally insensitive. After discussion, the UCF school board voted on Aug. 24, 2020 to retire Indians and seek a new nickname.
Similar changes are going on around the country, including professional sports teams: the Washington NFL football team removed its derisive Native American nickname last year, while the Cleveland Major League baseball team recently announced it would also drop "Indians." Countless numbers of high schools and universities have changed their Native American themed nicknames in recent years. Pressure continues to mount on schools and professional teams still using such names and imagery.
Longhorns won out in part because of the local legacy and in part because it was seen as unique in the area. Additionally, the shape of the Longhorn horns forms a U, which works well for logos and sports team apparel.
An effort is underway to get new logo wear for the students to get some of the new merchandise as soon as possible, including an online ordering site which will accept orders through Feb. 8. The site can be found here.