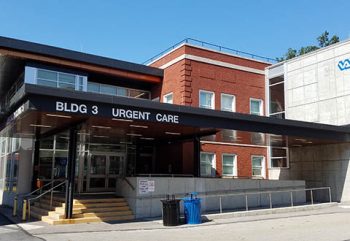 CALN — The Coatesville VA Medical Center will host a health care enrollment event for Veterans on Saturday March 6, from 9 a.m. to noon.
Veterans have the opportunity to enroll for health care on-the-spot through VA and are encouraged to bring a copy of their DD-214 if available.
Veterans may:
–  Enroll on-the-spot for VA health care
–  Schedule a Primary Care Appointment
–  Schedule a COVID-19 vaccine Dose 1 appointment
–  Enroll into My HealtheVet
This socially distanced event will be hosted indoors. Veterans and anyone assisting them are expected to wear a mask. To speed up the enrollment process, Veterans can download the application in advance and bring a printed and completed copy with them to the event.
The enrollment event will be hosted in the waiting room of building 3 at the Coatesville VA Medical Center, located at 1400 Blackhorse Hill Road, Coatesville, PA, 19320.
Those attending will need to use the Veterans entrance at Georgia Ave on Blackhorse Hill Road near parking lot D and look for the entrance to the Urgent Care Center. A map of the campus is available on our website.
This is the second of two on-the-spot enrollment events hosted by the Coatesville VA Medical Center designed to help Veterans in Chester, Montgomery and Delaware counties access the benefits available to them.
If you have more questions about enrolling with VA for your health care visit our Become a Patient webpage or call one of our eligibility and enrollment professionals at (610) 383-0266.