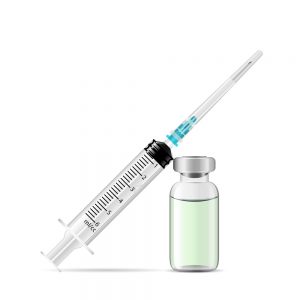 WEST CHESTER — The Chester County Health Department has launched a new vaccine registration system for its COVID-19 vaccine program. The new system helps everyone who has already registered with the county health department to easily book a vaccine appointment, and ensures appointments are allocated specifically to the individuals who are being contacted.
An email sent this morning to all Phase 1A individuals currently registered with the Chester County Health Department explained the new registration system and invited them to set a password and schedule an appointment for the COVID-19 vaccine.
"Per the directive from the PA Department of Health, to provide an opportunity for everyone in Phase 1A to be given an appointment date by the end of March, Chester County is opening up appointments for all of our Phase 1A individuals," said Jeanne Franklin, Director of the Chester County Health Department.  "Based on the current amount of vaccine that we are receiving from the State, we have opened up 12 weeks' worth of appointments in the system to allow more than 88,000 people to schedule an appointment.
"Should we receive an increase in doses from the State – which we apply for every week – we are fully prepared to increase our weekly vaccine clinic capacity and 'speed up' the appointment process."
Information on every person who has registered with the Chester County Health Department has been moved over to the new registration system, with each person's "place in line" preserved.  And all individuals who registered using the same email address will be able to manage members of their family through a "manage household" feature in the system.
Importantly, the new vaccine scheduling system also allows anyone who has already received the COVID-19 vaccine to remove their name from the Health Department's waiting list with the click of a button.
"As we notify everyone about this new system, we also provide instructions on how someone can take their name off the registration list if they have received the vaccine elsewhere, which helps us to keep an accurate record of exactly how many people are still waiting to be vaccinated," adds Franklin.
Later this week, email notification of the new vaccine scheduling system will be sent to all individuals in Phases 1B, 1C and 2 who have registered for the COVID-19 vaccine with the Chester County Health Department.  This email will include instructions to create a password that will keep their account – and therefore their future invitation to book a vaccine appointment – personal to them. Vaccine appointments are not yet being opened for individuals in these phases.
The County Health Department notes that, while the new system for scheduling a COVID-19 vaccine appointment online is very simple, the option to book an appointment via the Health Department's call center is also an option, once someone receives the invitation to book.  The call center can currently schedule an appointment over the phone for anyone in Phase 1A who does not have access to a computer or who is uncomfortable using the new system.  That number is 610-344-6225.
The Chester County Health Department currently has vaccine clinics at the County's Government Services Center, West Chester University's Sturzebecker Health Sciences Center, Kennett Square Fire Company's Red Clay Room, Kimberton Fire Company, and senior centers in Phoenixville, Coatesville and Oxford.  From Tuesday, March 30th, a clinic will be open at the Brandywine YMCA in Coatesville.
All Chester County Health Department COVID-19 vaccine clinics are by appointment only.  If you have not yet registered your interest in receiving the vaccine from the Chester County Health Department, go to www.chesco.org/covidvaccine.