By Denny Dyroff, Entertainment Editor, The Times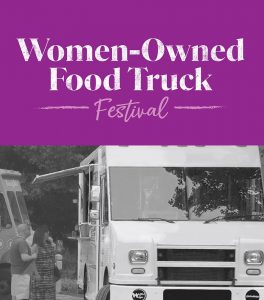 For some, a pleasant spring weekend means it is time to kick back with friends and enjoy sipping on favorite wines. For others, it's a time to get outdoors and enjoy nature's colorful display of wildflowers, emerging plants and spring blossoms.
This weekend, there are events around the area to satisfy either party and even one that reaches out to both.
Every Saturday and Sunday through May 23, the Chaddsford Winery (632 Baltimore Pike, Chadds Ford, http://www.chaddsford.com) will present "Taste of Spring — Reserve Tastings."
Visitors are invited to join the winery staff for an intimate and educational 60-minute experience in the newly renovated Barrel Room – and be one of the first to taste the highly-anticipated '20 Sparkling Rosé before it is released to the public.
Chaddsford's trained staff will guide guests through a pre-selected tasting of five diverse and award-winning wines from across the winery's portfolio. The selections will be paired with seasonal local cheeses and other accoutrements.
Also featured will be discussions about topics such as grape growing conditions at the winery's partner vineyards and the onsite winemaking process from production to aging and bottling.
"Reserve Tastings" are $35 per person. There will be three seatings per day – noon, 2 and 4 p.m. Advanced reservations are required and are non-refundable.
There will be another special event at the winery this weekend – the Women-Owned Food Truck Festival on April 24 from noon-7 p.m. and April 25 from noon-6 p.m.
The winery and Gotta Lotta Gelata have assembled an impressive lineup of exclusively women-owned food trucks to dish out tasty street foods all weekend long.
There will also be plenty of wine, along with specialty wine cocktails and a featured wine slushie. Pennsylvania-made craft beers will also be available.
The "Food Truck Lineup" features Gotta Lotta Gelata, Mama Mia, Natalie's Fine Foods, Plum Pit, Surf and Turf, Elonka's Gypsy Food, Signatures by Angell and Stuff'd Buns.
Live music: will be provided on Saturday by Sam Capolongo (noon-2 p.m.) and Legacy Band (3-6 p.m.) and on Sunday by Matt Spitko (noon-2 p.m.) and Little Red Rooster Band (3-6 p.m.).
Admission is free, but the event is subject to capacity restrictions to ensure social distancing.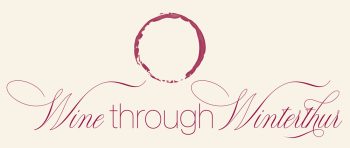 Winterthur Museum, Garden & Library (Route 52, Wilmington, Delaware, www.winterthur.org), which has 25 miles of walking trails, is hosting a special event – "Wine through Winterthur: Wine and Daffodil Walk."
Guests are invited to join the Winterthur staff for a lovely walk through the garden featuring April's masses of daffodils as they sample Brut Sparkling, Viognier, Chardonnay, Rosé, Malbec, and Shiraz.
Participants should bring a blanket and enjoy live music from the Jazz Duo — Sharon & Shawn. The event will run from 2-5 p.m. on April 24.
This is an outdoor walking event in the garden (weather permitting) and reservations are required. Rain date is May 1.
Tickets, which include six tastings of wine and a snack box, are $55 with special $20 tickets for designated drivers and ages 16-20.
The 2021 schedule for other wine-related events features "Mixers & Elixirs," once a month from June through December, "Sommelier Secrets" from August 20-22, "Harvest Tasting" on September 17, "Wine & Tapas Tasting" on October 16, and "Wintertime Walking Wine Tasting" on November 21.
All through the spring, visitors will be able to enjoy the tapestry of color in the garden at a variety of locations.
Visitors to the site will be able to see the flowering quince and crabapples in the Pinetum and Sundial Garden along with dazzling spireas, early lilacs, and shrub cherries.
Italian windflowers carpet the March Bank and Azalea Woods. Wildflowers are also on view throughout the garden with spring beauties, Virginia bluebells, trilliums, and merrybells.
Almost 60 years ago, collector and horticulturist Henry Francis du Pont (1880–1969) opened his childhood home, Winterthur, to the public. Today, Winterthur is the premier museum of American decorative arts, with an unparalleled collection of nearly 90,000 objects made or used in America between about 1640 and 1860.
The collection is displayed in the magnificent 175-room house, much as it was when the du Pont family lived here, as well as in permanent and changing exhibition galleries.
Winterthur is set amidst a 1,000-acre preserve of rolling meadows and woodlands. Designed by du Pont, its 60-acre naturalistic garden is among America's best, with magnificent specimen plantings and massed displays of color.
Admission to Winterthur is $20 for adults. $18 for seniors and students (with valid ID), $6 for children (ages 2-11) and free for infants (under 2).
One of the best ways to celebrate the arrival of spring is a visit to Longwood Gardens (Route 1, Kennett Square, www.longwoodgardens.org) to check out "Spring Blooms"  — but you better hurry because the attraction is running only through May 2.
Thousands of blooming spring bulbs create a lush tapestry of color, fragrance, and warmth across the Gardens' 1,100 acres throughout April.
Indoors, Longwood's Main Conservatory is bursting with spectacular color as jasmine, anemones, lilies, and hydrangeas take center stage.
During peak bloom, expected in mid-April, weather permitting, Longwood's historic 600-foot-long Flower Garden Walk boasts more than 200,000 tulips and other seasonal blooms in a patchwork of color.
In the Idea Garden, a combination of pink, peach, and yellow tulips are complimented by a ribbon of blue flowering bulbs providing a harmonious vista.
In the Ornamental Kitchen Garden, frost-tolerant spring vegetables—peas, broccoli, kale, arugula, cabbage, spinach, carrots, radishes, scallions, cilantro, and lettuce—begin to take form.
Guests will also want to soak in Longwood's inviting and expansive Meadow Garden as Carolina silverbells, Eastern redbuds, flowering dogwoods, and sweet azaleas spring into beauty. Grand treehouses, whimsical topiaries, and tranquil forests add to the beauty of spring.
In addition to the glorious spring color, Longwood fountains also begin to jet back to life.
In mid-April, the Italian Water Garden and Open Air Theatre fountains delight guests, while Main Fountain Garden daytime and evening performances return May 6.
As always, admission by "Timed Ticket" — tickets issued for specific dates and times. Timed ticketing limits the number of people in the Gardens at any given time and allows guests to enjoy minimal lines and a better viewing experience.
You may enter the Gardens up to 30 minutes prior and 30 minutes after your designated time. Make every effort to arrive at your designated reservation time. Earlier or later arrivals may not be accommodated.
Admission to Longwood Gardens is $25 for adults, $22 for seniors (ages 62 and older) and college students, $18 for active military and veterans and $13 for youth (ages 5-18).
A wonderful place for enjoying flowers in bloom is Tyler Arboretum (515 Painter Road, Media, www.tylerarboretum.org).
"Weekday Bird Walks: Limited Edition" are scheduled for every Wednesday in April from 8-10 a.m. Participants can join Sue Lucas and Sara Boucas-Neto on morning bird walks at Tyler.
With acres of unbroken forest interior and extensive meadows, Tyler is recognized by the Pennsylvania Audubon Society as an Important Bird Area. Participants are asked to bring their own binoculars and be prepared to walk on all types of surfaces. Walks are rain or shine. Tickets are $15 and include admission to Tyler for the day.
"Weekday Wildflower Walks, Limited Edition" are also scheduled for every Wednesday in April from 11:15 a.m.-1:15 p.m. each day.
Participants will join wildflower experts Dick Cloud and Richard Brenner and discover the multitude of wildflowers that are in flower, fruit and perhaps a stage in-between. These walks are for those who have a love of plants, their role in ecology, or for those who want to learn more.
Instructions are to wear comfortable hiking shoes, bring a camera and/or a wildflower guide and enjoy a botanical-filled walk.
Tickets are $15 and include admission to Tyler for the day.
The Morris Arboretum (100 East Northwestern Avenue, Philadelphia, www.morrisarboretum.org) is presenting several tours guaranteed to appeal to all.
The Signs of Spring Tour features a trail through an array of blooming plants and trees including Bodant viburnam (Viburnam x bodnantense), which is a blooming herbaceous perennial with nodding, cup-shaped flowers. There are 20 species in a variety of colors such as white, yellow, pink, maroon, soft green. Five sepals surround a ring cap.
Witchhazels (Hamamelis) are large deciduous shrubs that bloom in late winter/early spring with yellow, orange, and red flowers. Some smell spicy or citrusy, especially on warm, sunny days. The witchhazel collection at the Morris Arboretum is one of the largest in the country.
Hellebores or Lenten rose (Helleborus orientalis) is a blooming herbaceous perennial with nodding, cup-shaped flowers. They are frost resistant and many species are evergreen.
Black bigcatkin willow (Salix gracilistyla var. melanostachys) are different. Catkins, named for their resemblance to cats' tails, are flowers just before they fully bloom and act as insulation to protect these early bloomers. Willow flowers don't look like flowers at all. They have no petals, showy colors, or fragrance. Catkins don't rely on pollinators; instead they release pollen into the wind.
Japanese cornel dogwood (Cornus officinalis) grows as a large, spreading, multi-stemmed deciduous shrub featuring attractive exfoliating bark with tones of gray and brown.
Tulips (Tulipa) form a genus of spring-blooming perennial herbaceous bulbs and a member of the lily family. Flowers are usually large, showy and brightly colored, generally red, pink, yellow, or white. The name "tulip" is thought to be derived from a Persian word for turban, which it may have been thought to resemble.
Spicebush (Lindera )blooms with greenish yellow, fragrant, and showy flowers. Female plants have bright red drupes (fruit with fleshy covering of hard shell with seed inside) that mature in fall and attract birds.
Forsythia (Forsythia) is a fast-growing, hardy, deciduous shrub noted for bright yellow, 4-lobed, abundant flowers with many different hybrids.
Morris Arboretum is also offering its annual "Garden Highlights Tour" this month.
Popular spring blooms in April are Cercis canadensis (eastern red bud), which has a brilliant pink bloom in April, and Magnolia "Sayonara" (sayonara magnolia). The giant flowers of the magnolia bloom before its leaves emerge.
Experienced guides will share both the history and current highlights of the Arboretum during a one-hour walking tour.
Tours depart from the Visitor Center at 1 p.m. each Saturday and Sunday in April.
Admission to the Morris Arboretum is $20 for adults, $18 for seniors (65 and older) and $10 for youth (ages 3-17).
From April 23-25, Mt. Cuba Center (3120 Barley Mill Road, Hockessin, Delaware, www.mtcubacenter.org) is hosting an event called "Wildflower Celebration."
Visitors to Mt. Cuba can enjoy a magnificent display of spring ephemerals at the Center's annual celebration of the season. Guests can stroll through the native plant gardens at the peak of their glory and enjoy live music, gardening activities, and family programming. A variety of food selections are available for purchase.
Live Music will be provided by Jenn Minor on Friday, The Honey Badgers on Saturday and Alyssa Garcia on Sunday.
Other entertainment will be "Children's Storytime," "Family Yoga," "Trillium Talks," "If These Trees Could Talk Tour" and "Guided Natural Lands Hike."
This event is rain or shine.  Tickets are $15 and are non-refundable.  General Admission tickets are not valid to visit the gardens on this day.
There are several special Earth Day festivities in the area this weekend, including the "Earth Day — Party for the Planet" at the Brandywine Zoo (1001 North Park Drive, Wilmington, Delaware, www.brandywinezoo.org).
The Brandywine Zoo's Earth Day activity features live entertainment, animal-related games, stories, crafts and live animal presentations. It is scheduled to run from 10 a.m.-3:30 p.m. on April 24.
The 12-acre zoo features Siberian tigers, river otters, and other animals native to the Americas and the temperate areas of Asia. In addition to the tigers and river otters, the zoo also is home to a snowy owl, Andean condors, Florida bobcats, binturongs, sandhill cranes, burrowing owls, pygmy goats, llama, rhea and the capybara (which is the world's largest rodent).
Earth Day activities are included free with zoo admission. Tickets for the Brandywine Zoo are $7 for adults, $5 for seniors and children (ages 3-17).
Elmwood Park Zoo (1661 Harding Boulevard, Norristown, www.elmwoodparkzoo.org) is presenting its annual "Party for the Planet" on April 24 and 25 from 11 a.m.-3 p.m. each day.
Every year in April, the Zoo hosts a celebration of Earth Day and all things eco-friendly.
"Party for the Planet" is a family fun day that emphasizes the importance of conservation and the environment.
Guests can enjoy demonstrations and education stations featuring animals, recycling, sustainable living and more! Eco-friendly items will also be available to purchase from vendors throughout the zoo.
A few days later, the zoological park in Norristown is putting out the welcome mat for its canine friends and hosting "Dog Days" on April 23 from 1-5 p.m.
The Zoo posted this message:
Families often consider their pets as members, and many enjoy sharing adventures with their dogs! As animal lovers, we acknowledge that a love of wildlife often goes hand-in-hand with pet ownership. We are excited to encourage a deeper appreciation for all animals by inviting owners to bring their dogs to visit the zoo on select days.
All guests visiting the zoo with a furry friend must complete an online waiver and submit required documents before visiting the zoo. You must upload a copy of your most recent veterinary visit, including proof of vaccine and heartworm test here. All items will be required for you to attend Dog Days.
Pricing is $10.95 per dog with each additional dog at $9.95. Regular zoo admission is required for all humans.
This weekend, the Academy of Natural Sciences of Drexel University (1900 Benjamin Franklin Parkway, Philadelphia, www.ansp.org) will present a special event – "Naturally Awesome Days: Earth Day Celebration."
Visitors can find out why science is "Naturally Awesome" by visiting the Academy to enjoy a themed family-led activity and get a take-home craft kit to show off all the awesome science that the Academy has to offer.
Participants pick up the activity mini-guide when they enter, and then explore the museum at their own pace. Activities options include "Investigate Earth and water as you learn about ways to conserve resources to help the habitats found in the dioramas," and "Take home a craft kit to make a useful item out of recycled materials."
The event is scheduled for April 23, 24 and 25 from 10 a.m.-5 p.m. each day and is free with Academy admission.
The Academy's new exhibit – "Permian Monsters: Life Before the Dinosaurs" – shows the species that predated dinosaurs.
Visitors to the museum can step back in time 290 million years to when bizarre-looking creatures dominated life on land and sea, and dinosaurs had not yet evolved. They can also learn about the most devastating mass extinction the world has ever seen when "Permian Monsters: Life Before the Dinosaurs" takes up a year-long residence at the Academy.
The exhibit blends vivid artwork, amazing fossils and full-size scientifically accurate models of moving beasts to recreate this relatively unknown period that ended with the most devastating extinction of life. Visitors will explore odd-looking sharks, strange reptilelike precursors of mammals, a vicious giant saber-toothed gorgonopsid, and other extinct creatures that ruled the world millions of years before the dinosaurs.
"Permian Monsters: Life Before the Dinosaurs" will be on view through January 17, 2022.
Admission is $22 for adults, $19 for seniors and $18 for children (ages 2-12).
The Colebrookdale Railroad (South Washington Street, Boyertown, www.colebrookdalerailroad.com) is running its "Secret Valley Expedition" excursion on April 24 and 25.
The tourist rail line's two-hour expedition into the Secret Valley features rides on meticulously restored century-old rail cars and visits one of the most scenic and historic regions in the northeast.
The railroad will be offering a lunch aboard the Secret Valley Expedition to all dining class passengers. Riders can enjoy a choice of Chicken Parmigiana or lasagna while journeying through the verdant land lost in time. Children on board will be served chicken fingers with macaroni-and-cheese.
First Class Parlor and Lounge Car fares include one complementary beverage served in a commemorative glass, an hors d'oeuvre plate that includes a fine selection of cheeses, meats, cranberries, and mixed nuts, and a cheesecake dessert as part of the ticket price.
An a la carte menu is available in all cars and all passengers have access to our open car for near 360-degree views of the Secret Valley.
There will also be two matinee excursions – "Secret Valley Excursion – Mudball Express" on April 24 at 2 p.m. and "Secret Valley Expedition – Mimosa Brunch" on April 25 at noon.
The Brunch menu features a salad along with a choice of a homemade sausage quiche or spinach quiche, paired with a complimentary Mimosa for everyone (21 or older) on board as well as orange juice, coffee, tea, and water.
Deluxe coach fares are $36 for adults (13-64), $29 for children (2-12), $31 for seniors (65 and older) and $6 for toddlers.
The Wilmington & Western Railroad (Greenbank Station, 2201 Newport-Gap Pike, Wilmington, Delaware, www.wwrr.com) will be running two special excursion trains this weekend.
The first will be the "Spring Hockessin Special" on April 24 at 12:30.
The rail line posted this message on its website:
We are back! The Wilmington & Western is excited to announce that we will be returning to Hockessin on April 24 for the first time in nine months!
In August 2020, severe storms tore through northern New Castle County and brought trees down across our tracks and washed out significant portions of our right-of-way between Yorklyn and Hockessin. But thanks to a generous grant by the Longwood Foundation, we were able to repair the damage sooner than expected.
On this excursion, you'll enjoy a leisurely 2½-hour round-trip train ride along the entire length of our railroad to Hockessin (a 17-mile round-trip), which includes a ½-hour layover in downtown Hockessin to browse the local shops.
This event is powered by one of our historic first-generation diesel locomotives.
Fares are $18 with children (under two) allowed to ride free.
On April 25, the "Pirates & Pixies Express!" will run at 12:30 and 2:30 p.m.
Riders can join Tinkerbell, her fairy friend Maribelle, the infamous Captain Hook and his band of swashbuckling pirates aboard the "Pirates & Pixies Express!" Before the train departs, they can participate in a no-touch, treasure scavenger hunt around the station and platform.
In the original live show, the pixies attempt to stop the pirates from commandeering the train for their own. Each rider must choose a side… will it be Hook's pirate crew, or the Pixie's Guild?
Tinkerbell, Maribelle and Captain Hook will ride the train and visit with all riders during the 1½-hour round-trip to the Mt. Cuba Picnic Grove.
Passengers are encouraged to arrive 20-30 minutes before departure to participate in the no-touch, treasure scavenger hunt. Costumes are encouraged.
Tickets are $22 for adults, $21 for seniors, $20 for children (ages 2-12) and free for children (under two).
Delaware has several other attractive destinations for weekend fun.
On select Saturdays throughout the spring, Hagley Museum and Library (Route 141, Wilmington, Delaware, www.hagley.org)
presents a special event called "Science Saturday." The next one is slated for April 24 from noon-4 p.m.
Visitors of all ages are invited to discover solutions to science and engineering challenges. Science Saturdays are drop-in activities, so visitors are free to stop by at any time during the event hours.
The program on April 24 will be "Science Saturday: Chemistry for the Curious."
This week, participants will learn how chemistry is used in our everyday lives and marvel in its magic. Visitors of all ages are invited to discover solutions to science and engineering challenges at Science Saturday.
Another special event at Hagley this weekend will be cannon firings on April 25 in the Hagley Powder Yard.
Demonstrations take place next to the Machine Shop at 1, 2, and 3 p.m.
Included with admission and free for Hagley members.
Activities are included in regular admission which is $9 for adults and $5 for children.
The Delaware Art Museum (2301 Kentmere Parkway, Wilmington, Delaware, www.delart.org) is welcoming back its DelArt Cinema Drive-in Series.
Participants can enjoy a classic film from the comfort of their own car. Concessions will be available to purchase on site. Rain dates will be scheduled as needed. Parking begins at 7:15 p.m. and the movie starts at dusk.
The just-announced schedule is:
Friday, April 23 – All About Eve
Friday, May 7 – The Cotton Club
Friday, May 21 – Ed Wood
Friday, May 28 – Weekend at Bernie's
Friday, June 4 – The Color Purple
Tickets, which include popcorn and soda, are $19 per person.
Across the river in the Garden State, the Battleship New Jersey Museum and Memorial (62 Battleship Place, Camden, New Jersey, www.battleshipnewjersey.org) is also presenting a special attraction this weekend.
"Little Lights! How the Navy Communicates!" will be featured from noon-3 p.m. on April 24 and 25.
The "Little Lights" program, which is being presented by the Charles Edison Fund, looks at how ships and sailors communicate with each other when they're out at sea.
If you've ever wondered how someone on one ship sends a message to someone on another ship if neither can hear each other, you'll find the answer at this event.
The Navy uses a series of codes and flags to send messages to one another and you'll be able to learn all about the process.
If you attend the "Little Lights" program, you can send a message yourself through semaphore or other flag languages and color in your own signal flag message.
Another activity for participants is helping the museum's educators as they repair signal flags — just as was done on board the ship while it was in service.
This attraction is included with the purchase of a Fire Power Tour.
Tour tickets are $24.95 for adults and $19.95 for children (ages 5-11), veterans and seniors (62 and older) and $5 for children under five.
The Museum of the American Revolution (101 South Third Street, Philadelphia, www.amrevmuseum.org) just celebrated its fourth birthday.
The Museum, which opened to the public on April 19, 2017 – the anniversary of the "shot heard 'round the world" that ignited the Revolutionary War in 1775 – has welcomed nearly a million visitors from across the nation and around the world. Throughout the weekend, visitors can explore the story of those first battles of the Revolutionary War at Lexington and Concord through pop-up talks and newly installed artifacts that were used by Continental soldiers who fought and died on that day.
This is the final weekend to see the "When Women Lost the Vote: A Revolutionary Story" exhibit — a popular attraction slated to close on April 25.
Millions of American women were granted the right to vote with the ratification of the 19th Amendment, which marks its centennial in 2020. But more than a century earlier, women and free people of color legally held the vote in New Jersey for more than thirty years.
In the groundbreaking new exhibition "When Women Lost the Vote: A Revolutionary Story, 1776 – 1807," the Museum of the American Revolution explores – as no book, exhibit, or other medium has before – the little-known history of the nation's first women voters and examine the political conflicts that led to their voting rights being stripped away.
Although New Jersey ultimately restricted the vote to propertied white men in 1807, women's fight for equality did not end there. Rather, that earlier Revolutionary fight became a rallying cry as another generation of women took up the mantle of the suffrage movement decades later.
"When Women Lost the Vote" is an inspiring story that explores how the American Revolution shaped women's political opportunities and activism and encourages visitors to reconsider their understanding of the timeline of women's history in America. It is also a cautionary tale about one of America's first voting rights crises.
The Museum is now open to the public Fridays through Mondays from 10 a.m.-5 p.m. with enhanced health and safety protocols. Advanced online ticket purchasing is recommended to guarantee availability.
Tickets are $21 for adults, $18 for seniors, military and students, and $13 for youth (ages 6-17).