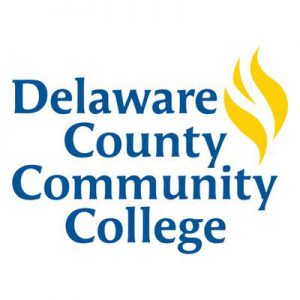 To remove financial barriers that may hinder students from completing their education or training, Delaware County Community College is using U.S. pandemic relief funds to eliminate the outstanding balances of current students with past-due tuition bills. The College devoted $1.2 million it received in U.S. Higher Education Emergency Relief Funds (HEERF) to pay off the Fall 2020 and Spring 2021 debt of about 1,300 students.
"As our students prepare to return to class in the fall during this economically devastating pandemic, we want to remove obstacles, like the burden of college debt, that may hinder them from successfully completing their coursework toward an associate degree or certificate," said Delaware County Community College President Dr. L. Joy Gates Black.
Eliminating the Fall 2020 and Spring 2021 debt of students is the latest way Delaware County Community College is seeking to help students who may be unable to continue their college education due to the economic impacts of COVID-19. In June, the College announced that it would use HEERF funds to award grants to students enrolled in credit courses this fall. "Our hope is that these grants will assist students with their personal and academic needs," said Dr. Gates Black. All students who are not dually enrolled (currently in high school and enrolled at the College) and who are not having their tuition and fees paid by a third party (e.g., their employers) will receive $600 in grant funds and a textbook voucher up to $400 for the fall semester.
The College also continues to loan laptops to students and offers over 125 scholarships worth more than $625,000 annually. In addition, qualified students can receive federal and state grants and take advantage of work-study opportunities. The College also offers quality education and training at a fraction of the cost of other colleges and universities in Greater Philadelphia. For more information, contact wecare@dccc.edu or 610-723-2000.