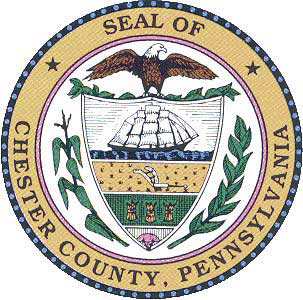 WEST CHESTER — The Chester County Commissioners and County Emergency Service officials announced Saturday the confirmation of federal disaster funding assistance for county residents devastated by the impact of Hurricane Ida when the storm hit Chester County on September 1 and 2.
The announcement follows the directive to FEMA by President Biden to make federal funding available to affected individuals in selected Pennsylvania counties, including Chester County.
"This Major Disaster Declaration is such welcome news for Chester County, and especially for our residents who are already physically and emotionally exhausted because of the ravages of Ida," said Chester County's Commissioners' Chair Marian Moskowitz.
"The federal funding will help our community to rebuild and restore the areas of our county that have been hit and can be done in a way that helps those areas to be more resistant to severe weather events."
FEMA assistance can include grants for temporary housing and home repairs, low-cost loans to cover uninsured property losses and other programs to help individuals recover from the effects of Hurricane Ida.
Chester County Commissioner Josh Maxwell added, "From the moment the impact of Hurricane Ida was realized, our emergency officials began working with PEMA and the municipalities most affected, to compile all of the damage information needed for federal support. This past week their actions have been focused on two things – to provide the immediate help needed by the hurricane victims that our own county services can meet, while preparing every report required to prove to FEMA that aid must come our way.
"Even now, our Emergency Services Director Mike Murphy and his team are working with FEMA to set up a Disaster Recovery Center where residents can apply for aid in person."
Chester County residents who have sustained damages caused by Hurricane Ida can begin the application process with FEMA by registering online at www.disasterassistance.gov or by calling 1-800-621-3362 or 1-800-462-7585 TTY for the hearing and speech impaired.
In-person registration can also take place at the FEMA Disaster Recovery Center (DRC). Chester County will announce the location of the Disaster Recovery Center (DRC) in the coming days. Those who visit the DRC can apply in person for assistance, find out more about FEMA and other disaster assistance programs, and ask questions related to their individual circumstances.
Chester County Commissioner Michelle Kichline said, "It is vitally important that everyone who has sustained damage is able to access funding to restore their homes, replace vehicles and other necessary items, and to move on from this disaster.
"The FEMA assistance will help to achieve this, but alongside the federal aid, our Chester County staff from human services, community development, health, and emergency services will remain dedicated to serving everyone who needs help because of Hurricane Ida."
For all current and future information related to Hurricane Ida support and recovery in Chester County, go to www.chesco.org/ida.