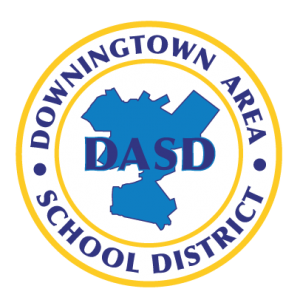 DOWNINGTOWN — Downingtown Area School District (DASD), its Cultural Equity Task Force team and the school community-at-large continue to make a concerted effort to celebrate many of our nation's month-long observances. Once again, DASD is looking forward to the upcoming, district-wide programs and celebrations that are in store this year. This October, we highlight the celebration of LGBT History Month and National Bullying Prevention Month. In the past, DASD has used these month-long celebrations to highlight historical figures. This month, however, we will be highlighting the various DASD clubs, organizations and other support resources to uplift our students, staff and parents who identify in the community.  We will take this opportunity to show our district wide initiatives to decrease the number of incidents surrounding bullying and support for our students.
According to the Library of Congress, LGBT Month was first recognized in 1994. Ilana Seager from GLAAD explains, "Encompassing a number of historically important days, this October is set to remind both the LGBT and wider communities of important roles LGBT people have taken in creating the social, legal, and political worlds we live in today." Navigating social settings can be difficult for any student, but can feel especially unwelcoming for those who identify as lesbian, gay, bisexual and/or transgender. Director Justin Brown details, "While DASD does not endorse specific sexual identities nor are they taught in the curriculum, research shows us that our LGBTQ+ youth are more at risk for suicide due to discrimination and bullying; this is a wellness issue. DASD wants to ensure that students and staff are aware that the district is welcoming to all individuals, regardless of their lived background, experience or how they choose to express themselves. As a community, we have a responsibility to ensure that our school communities are safe and inclusive to all students, staff and families."
October also recognizes National Bullying Prevention Month. National Bullying Prevention Month is a campaign in the United States founded in 2006 by PACER's National Bullying Prevention Center. This month unites communities nationwide to educate and raise awareness of bullying prevention. DASD has several school-wide initiatives to help recognize this month and continue work in creating an inclusive environment.  To celebrate, individuals can wear and share blue on our social media pages as we to come together as a district to incorporate kindness, acceptance and inclusion. DASD believes no child should ever experience bullying. The district is excited to showcase the initiatives to decrease the number of incidents surrounding bullying and support for our students.
While DASD schools continue to recognize and celebrate the month of October, there are numerous community activities scheduled within the greater Downingtown Area. Please check your local listings for events and programming. To learn more about DASD's Diversity, Equity and Inclusion program, and to see examples of its program in action, please visit www.dasd.org/diversity.